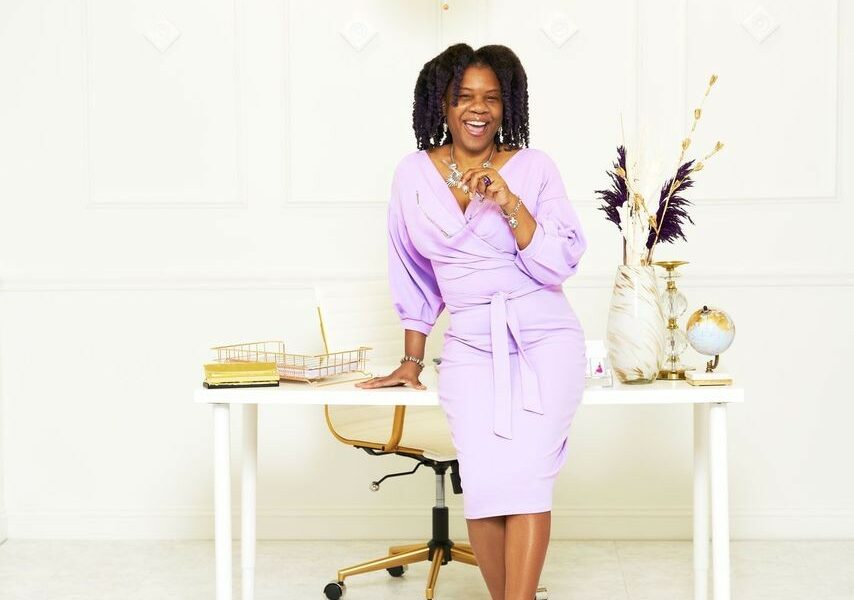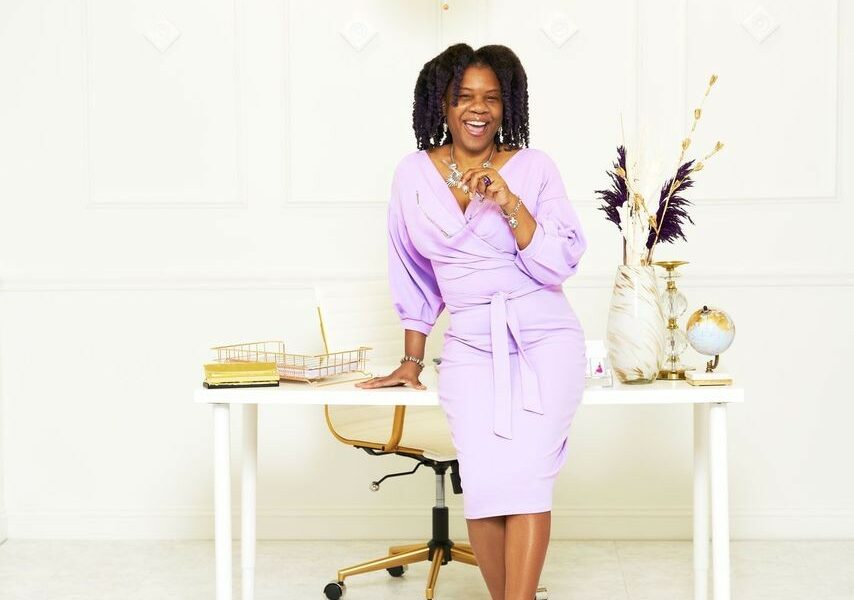 Today we'd like to introduce you to Latricia Taylor.
Alright, so thank you so much for sharing your story and insight with our readers. To kick things off, can you tell us a bit about how you got started?
Although I have always been an entrepreneur, my life took an unfortunate turn that change the course of my life forever. November 2014, my daughter was killed in a DUI/DWI car accident. As a mother, this was devastating for me and my family. At the time, I was really unsure what life would look like moving forward for us. However, it was mentioned to me to do something to honor my daughter and keep her memory alive.
Therefore, It was dropped in my spirit to start a foundation in her honor. I wasn't sure about it but those sleepless nights and wondering if I was in a dream or not pushed me to do it. I sat down with my husband to let him know what I was thinking and reached out to friends and family and got to work. My original intent for the foundation was to do something for the community in her name and also, use the work to help me grieve.
Little did I know, the work and the results we received from our first back-to-school drive in 2015 warmed my heart and we began to continue to build. I was also, encouraged by my therapist to take my journal letters/notes to my daughter and write a book. Because he felt my story and how I was handling things would inspire someone. In April 2018, I release my first book, then I co-author my 2nd book the same year in August, and the Foundation and my personal brand began to be recognized even more.
Here we are almost 8 years later and I now lead a foundation that has helped over 3000 youth or families to date. The Chasity Taylor Foundation has given out around $2500 in scholarship money to high school students heading to college, and $1500 in cheer scholarships via a local football association. We have been able to pass out over 3,000 backpacks with school supplies, bike give-away, non-perishable food items, clothing, and more.
We have been blessed to donate over $5,000 to organizations such as Ronald McDonald House, Hubbard House, Salvation Army, nursing homes, and more in monetary donations and tangible items.
In 2020, we started a program called Trauma Assistance Program to help provide individual/group counseling to teens and adults dealing with issues such as anxiety and more including victims of Domestic Violence, Gun Violence, and DUI/DWI. During 2021 we were able to take on Jacksonville University Interns to assist with facilitating group & individual counseling as well as provide them with coaching and intern hours for their degree program.
This year we amped up our youth outreach program. We hosting our 2nd Annual Teen Talk Clubhouse as well as developed our Life Skills/Career Development Program to help provide guidance and career education to our youth. The program is to assist them in making more informed decisions on what they want to do once school is over outside of college options We wanted to include Financial literacy focusing on the benefits of saving, investing, and budgeting the money that they earn at an early age. As well as the world of Entrepreneurship.
As an individual, my brand is slowly growing. I am now the author of 2 books, a journal, and a self-love/care workbook for young girls ages 7-14. The workbook was released in 2021 because I felt creating a fun way of introducing self-Love & care to young girls to promote how cool it is to love themselves first. I hope the workbook would be used as a guide to reduce the amount of young girls with low self-esteem.
I am a big advocate for teaching and mentoring our young girls on how to love themselves, be confident in who they are, how they look, and everything about who God created them to be. I was a teen mom and so many people tried to say I would not accomplish much because I had a child early. Here I stand with a Master's degree, a career, husband, family, entrepreneur, and making a difference in my community.
My personal experiences are what I want to use to motivate our young girls. I am happy about my journey because I took my pain and turned it into purpose. Walking in my purpose has introduced me to some really awesome men and women along the way that has supported the foundation, and championed me personally as well.
I have been blessed to be recognized for the work my team and I are doing by receiving several awards such as the 2019 Philanthropist of the Year Award, 2020 Fearless Award, and 2020 Game Changer Award. I am humbly honored by everything that has transpired in my life. Also, becoming a member of the National Society of Leadership & Success and National Coalition of 100 Black Women of Greater Jacksonville.
This journey started with me losing my baby, but through her, I have been able to give back the love I know she would have given to the world as well.
We all face challenges, but looking back would you describe it as a relatively smooth road?
This has not been a smooth road.
For one I am an introvert by nature. Therefore, in the beginning, I had to figure out how to not be a shame to stand up in front of people to share my story. In addition, adding anxiety to the mix that I developed after my daughter passed away. Therefore, I struggled a lot but I wanted to make a difference more than I wanted to hide.
As the Founder/CEO of a non-profit, you have a lot of pressure on you. You're leading people that do not receive compensation for all the work they do. Our board has taken some twists and turns along the way. Therefore, I am thankful for the ones that stuck it out with me and all of my craziness and I am thankful for the ones that started with us as well.
One lesson I learned early on in leadership, you can't do it without a team. Therefore, your team must be passionate and loyal to the mission & vision as well.
Another struggle as a leader is continue to seek funding to support the work we do. I would day about 98% of the things we do, we offer to the public for FREE. We do this because many people out there want to have access to things but don't have the money to pay for them. This means we need the funds to purchase things needed to host and give way the stuff we do. Some years raising money is easier than others.
As a personal brand selling my books/journals are important. I always leave myself open to opportunities to collaborate. In order to connect with like-minded individuals, I must network. This means, leaving my house LOL – When the virtual world opened up during the pandemic I was in my element. But I know to further build my personal brand and the foundation brand, it will take me connecting with others and networking is the key.
Great, so let's talk business. Can you tell our readers more about what you do and what you think sets you apart from others?
I am a Serial Entrepreneur, Coach & Consultant.
My newest business adventure is making a dream of mine come to reality. I am currently working building my food trailer. I have one year in and still going. I want to do it as debt-free as possible. However, this is the next thing coming from me.
As an Entrepreneur, I am constantly working to grow personally and my business. I am a mentor at heart and I have provided consultation and coaching to young men & women in the past. I have also provided coaching and consulting to many individuals to assist with starting their businesses and helping put strategies together to enhance their business.
I have hosted vision board parties, which allowed me to help others open up their thought process and work to put down working strategies to fulfill their goals. I love coaching and consulting people when it comes to business. I am known in my family & direct circle of friends as the Life Skills Coach without a title in their eyes LOL. Lots of people lean on me for advice, my opinion and/or a listening ear.
My passion is anything to do with teaching, motivating, and encouraging young girls. I am most proud that I don't look like what I have gone through. I have gone through a lot of grief, disappointment, pain, hurt, etc. In my life. I have overcame many obstacles as well.
Despite all of that I am still standing and walking in my purpose. I carry a smile on my face even when I am screaming with pain on the inside. Yes, life gives us lemons but only some of us know how to make lemonade out of them.
What sets me apart from others, nothing I put my pants on one leg at a time. But I would say, my passion and drive sometimes is unmatched. However, I try to just be me at all times. I'm honest with myself and with others. I feel like God has given me my vision and plan and I try to just work it no matter what. I'm an average woman who wants nothing more than to genuinely help others. I do feel what I do is my purpose.
Is there any advice you'd like to share with our readers who might just be starting out?
My advice for anyone starting out is to be humble and learn. You can be confident in who you are but remember knowledge is power. Learn the industry or field you're going into.
Connect with people that are where you're trying to go. Now connecting doesn't mean taking advantage of their time and knowledge. Pay for mentorship if necessary and pay homage to those who do help you along the way. Remember those you step on, on the way up, you will see them on your way down. Stay true to yourself but never stop learning.
When I started this journey I wish I knew more like-minded women during my entrepreneurship journey. I started years ago but because I was such an introvert I missed the opportunity to maybe find women to build my network with a diverse group of women.
Because building a supportive network of people with various backgrounds and levels will allow you to push yourself. But now I have a small network of women that have helped me recognize my full potential. Never too late!
Contact Info: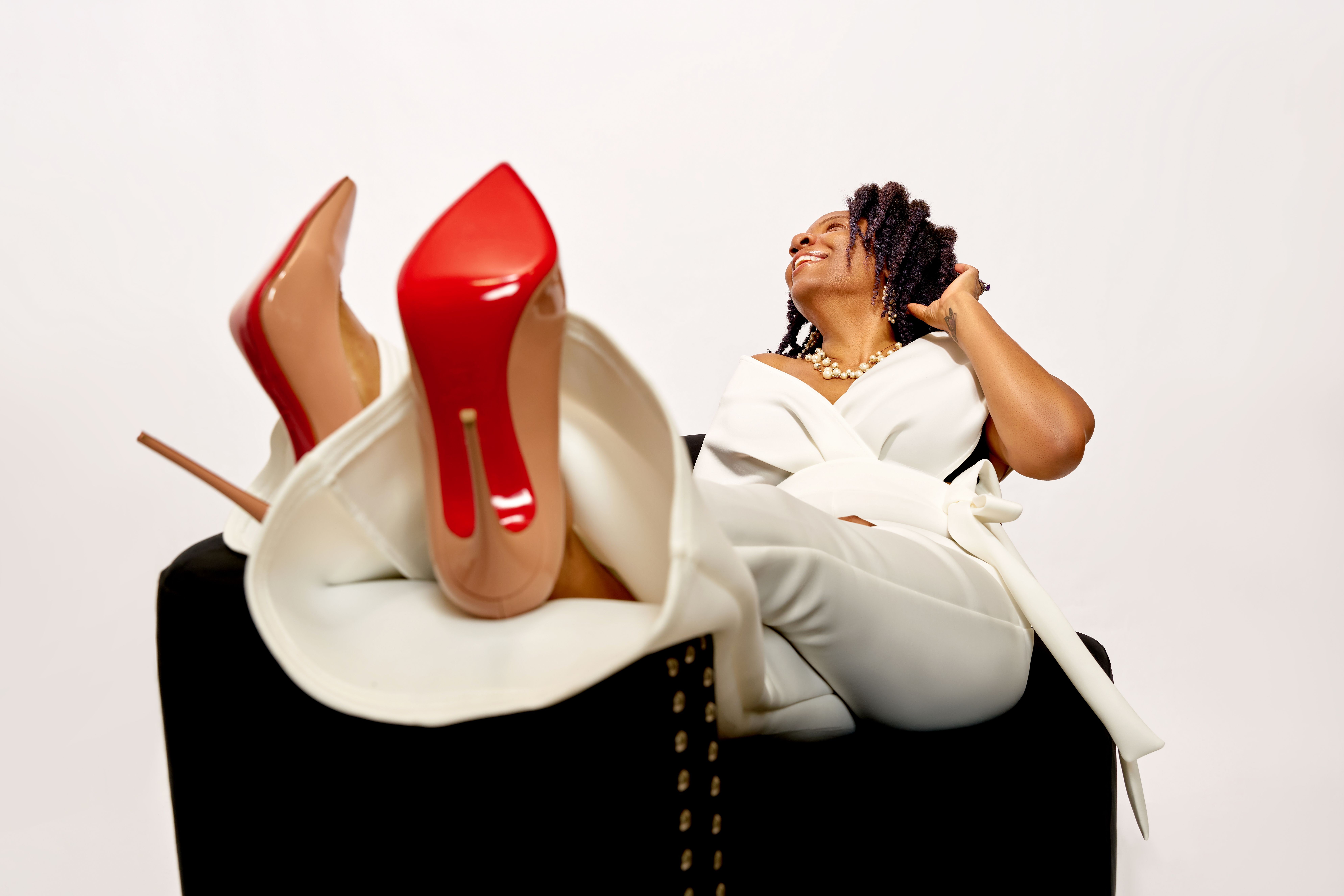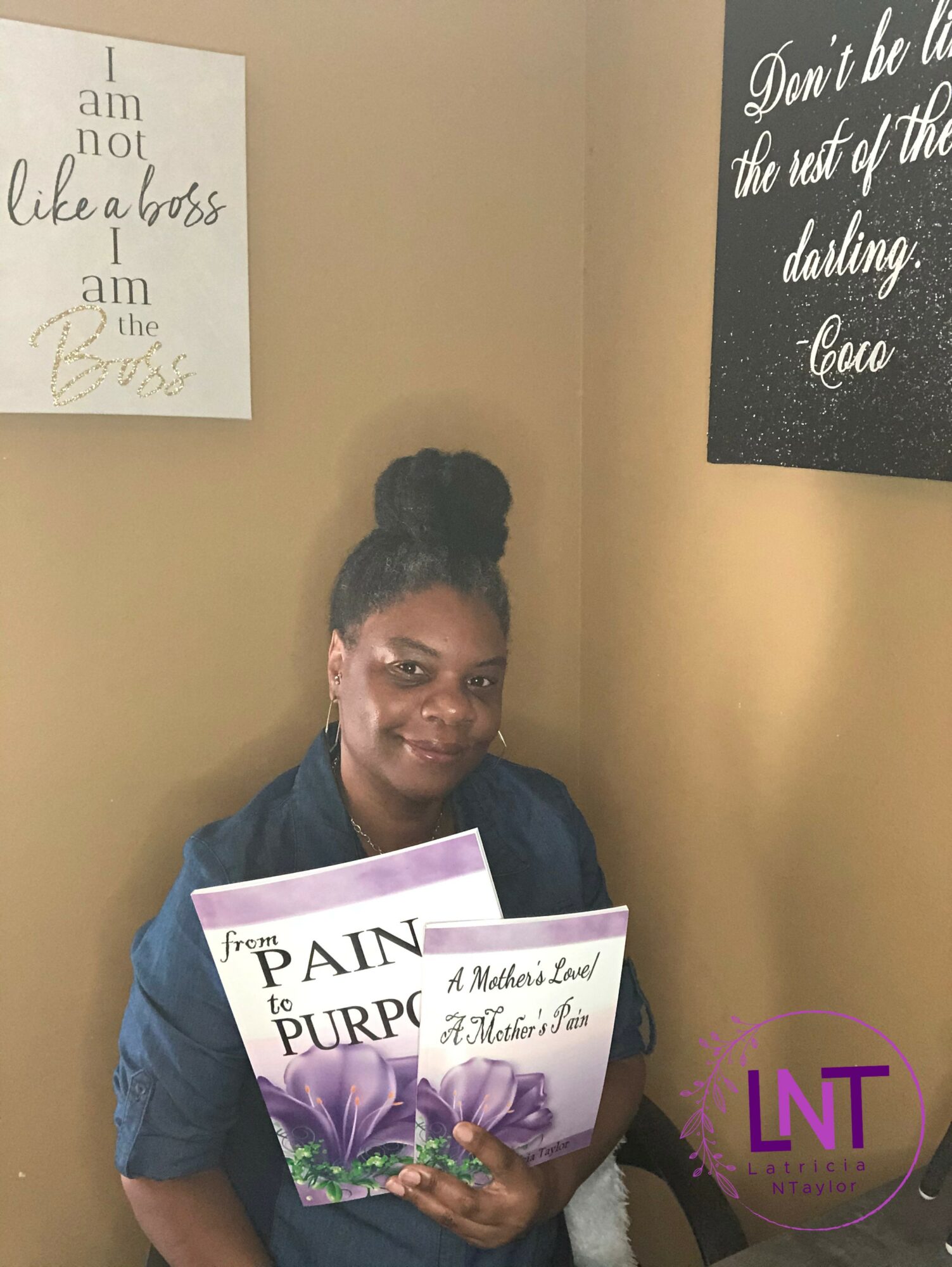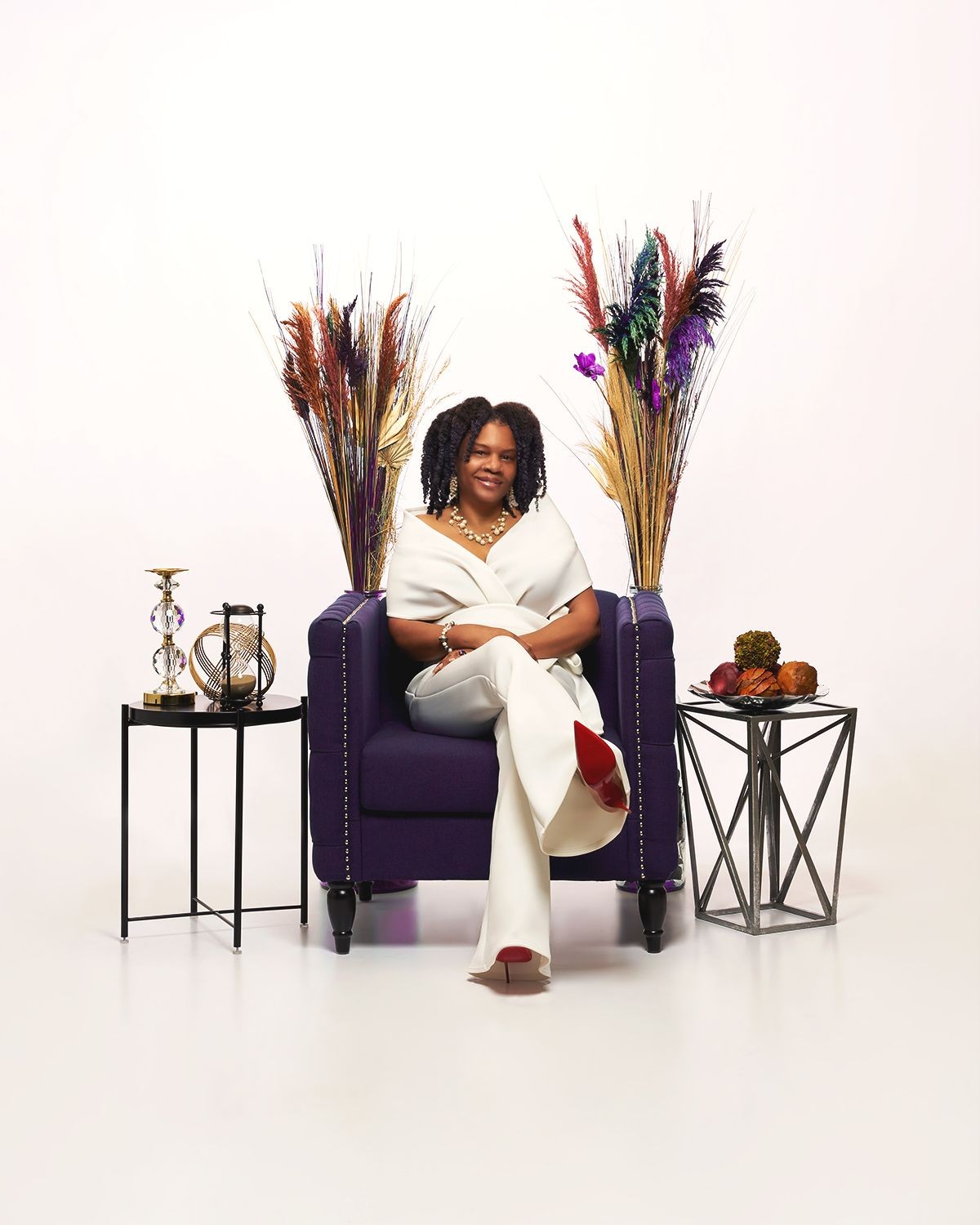 Image Credits
Bracy Photos
Suggest a Story:
 VoyageJacksonville is built on recommendations from the community; it's how we uncover hidden gems, so if you or someone you know deserves recognition please let us know 
here.