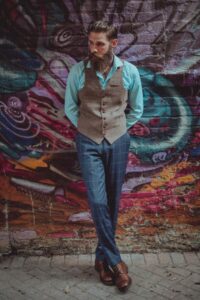 Today we'd like to introduce you to Michael Armanno.
Hi Michael, so excited to have you with us today. What can you tell us about your story?
For nearly a decade, I have lived and breathed suits, working as a living model in my 21st-century suits of armor. I am the owner of Kalypso Couture, and I design Bespoke Handcrafted Custom Tailored Suits.
I grew up in a low-income household. My first suit was a black pinstripe peak lapel, about four sizes too big. It would be the only suit I would get for a while. It was one of those purchases a family saves for very special occasions. For me, my brother's wedding, the oldest of five siblings, and I was the youngest. It was the most extravagant experience I had ever had, at the time.
My second suit, navy, I found at a thrift store in high school. Couldn't have been more than $20. I spent my own money on it. I went to six proms. Some at schools I didn't even go to. My passion grew and grew from S4 Supply Officer in the JROTC to Theatre and Design in College, to partnering with my eighth-generation tailor to bring Kalypso Couture to life.
A custom suit doesn't cost thousands of dollars. A suit was once a uniform, a daily garment, that people would spend about $900 in today's money, every few years for a new custom suit. I know those times have changed. What was once a uniform, is now a truly expressive and practical way to present yourself to the world. Oddly enough the number of people that wear suits has gone up since the "Golden Age" of formalwear.
Founded in 2015, Kalypso Couture became a brand with a mission: to create timeless clothing with a multi-generational appeal. What began as a coffee interview for a social media internship in 2012, became a founding role in the US expansion of our family of master tailors. I designed alongside the Tien Son family's eighth-generation master tailor, Lan Do. The Tien Son family has been handcrafting suits the same way the French initially taught their tailors in the 1800s. Together we create a wardrobe that's versatile, timeless, and elegant.
Our Tailors have perfected the art of handcrafted clothing. We've made it easy and fun to purchase and with unlimited customization options, each suit is completely unique and perfect for the client.
We have streamlined the ordering, manufacturing & shipping process to exclude all unnecessary steps – saving clients both time and money. We design and craft directly with our clients. Just great design and tailor, no smoke or mirrors. we believe that suits should be just like the people who wear them – completely unique, not generic or mass-produced. That is where the art of bespoke comes into play,
The word bespoke is derived from the verb bespeak, meaning to "speak for something". The particular meaning of the verb form is first cited in 1583 and given in the Oxford English Dictionary: "to speak for, to arrange for, engage beforehand: to 'order' (goods)". And as such the phrase crept into the haberdasher's lexicon. The gentleman would arrange, or speak for, his desired cloth, ensuring that it would not be sold to somebody else.
Over the years, bespoke has become synonymous with the top end of men's tailoring and finely crafted goods. Rather than being a reference to the cloth, bespoke now denotes the way in which the suit or accouterments are created.
So, I cherish that relationship between our house and our clients. We as clothiers are here to speak on your behalf to bring your vision to life, to inspire, and empower anyone and everyone willing to put on the armor. I work to cultivate that culture of appreciation for sustainable, heirloom-quality craftsmanship and tie the knot between the artisan and the enjoyer of fine fabrics.
We all face challenges, but looking back would you describe it as a relatively smooth road?
When I graduated from the University of Evansville, where I studied theatre before changing to media production, I was acting as the Communications Director for the Tien Son family, and had an offer for a job promising a $90k salary, flexible work hours, and go. I thought I was fairly prepared to enter the world. I remember the night before graduation, I was sewing closed my graduation cap. I had rigged a digital picture frame to a battery that would display a series of photos to the viewers high above in the stands. I was on the phone with my lucky new employer strategizing, my entire family in the room buzzing around behind me, and I sit on the floor in a corner.. scheming and dreaming.
That job fell through, they weren't ready, they couldn't pay me, and it was a non start. Slinging suits out the back of my truck wasn't quite paying the bills yet. So, as months go by with no prospects, I get a ring from Dishcrawl. A foodie company looking for a new communications director. So, I spent a year and a half, four days of the week, traveling to new cities, meeting chefs and restaurant owners, creating content, and all the while, on the sly, building a network of brand ambassadors for the US Division of the Tien Son Family.
A stroke of luck, brought me back into the cloth. We were the fastest growing startup in the suit industry from 2012-2014. I later recognized these essential skills I had developed were exactly what I need to craft something of my own.
Since the company specializes in suits, the struggle of location and demographic caused the company to have a rocky start. Fashion and its trends are not as prevalent in Southern Indiana as compared in other parts of the country.
For example, when it comes to suits, some people in the Evansville area do not pay attention to the quality and want to buy something straight off the rack. So, I suppose it was time to leave the nest again. And move to a new home.
But even that decision wasn't made by choice. Over those few years I was in need of a place to anchor, so I opened Sortie Arts and Music and operated until the building was lost in a catastrophic fire on June 24th, 2016.
Sortie had become a regular fixture in the downtown music and arts scene, providing a prime performance space for local musicians and display space for local visual artists. When a fire in a neighboring building spread to the venue, rendering the historic building uninhabitable, local artists lost both a substantial amount of property – instruments, sound kit, and paintings – and a key platform to engage with the community.
After trying to establish Kalypso Couture in the Midwest, and the utter loss of my home, my space, and a large majority of my investment, I couldn't face dealing with the anguish of that loss day in and out and struggling for the people to see my vision. I realized that my business may not fit within the culture. So he decided to pack up and move to Northeast Florida.
Alright, so let's switch gears a bit and talk business. What should we know about your work?
Voted Best Tailor in Jacksonville, Kalypso Couture tailors have been handcrafting custom clothing since the early 1800s. Our elegant suiting fabrics have been pre-shrunk by hand to provide unmatched softness and comfort. Once you put on a Kalypso Couture suit for the first time, the difference is noticed immediately. The suit becomes a second skin and lies on your shoulders perfectly while following the natural contours of your body.
Every Kalypso Couture suit is hand-pressed and hand-stitched before delivery and ready to wear. This quality is evident in the way the suit feels on your shoulders, along your arms, and at your fingertips.
We have been handcrafting suits the same way the French initially taught our tailors in the 1800s. Shoulder sleeves are cut with a gentle forward curve to conform to the natural curve of your shoulders, while the sleeves echo the bend of your arm. Our master tailors hand-fit the shoulder pad to the armhole to ensure a perfect shape. Canvas Construction makes the suit soft, supple, and sculpted for a long life of supreme performance; just place the suit on a hanger and wrinkles will disappear.
Our suits are lined with silk sourced at the finest mills around the world and will never shrink or fade.
At Kalypso Couture, we believe that suits should be just like the people who wear them – completely unique, not generic or mass-produced. Our custom-tailored suits are expertly hand-cut to your exact dimensions, so you can look great whatever your body type.
Kalypso Couture offers the finest and a best fit in custom clothing in Northeast Florida. Unique designs and fabrics offer the latest styles from around the world. Through an easy and comfortable consultation with our consultants, Kalypso Couture will design the perfect fit and look for any occasion.
A Kalypso Couture suit is constructed completely by hand, from the hand-drawn patterns to hand-sewn buttons, every inch of your garment is methodically pieced together.
Sourcing our fabrics from the finest mills around the world ensure we continually have the widest selection of premium fabrics. All Kalypso Couture fabric passes a meticulous drape and feel test before being used.
While meeting with one of our clients, our detailed measurement and fit/style interview process ensure the suit you order is exactly the suit you want. No questions are left unanswered.
So, before we go, how can our readers or others connect or collaborate with you? How can they support you?
Kalypso Couture Affiliate Partners live and breathe suits, working as living models in their 21st-century suits of armor.
80% of our business comes from word of mouth, so our clients, our friends, and our supporters make up a great majority of our business. That means having an appreciation for high-quality custom clothing. We want to inspire confidence in every individual we meet, explain the benefits of heirloom clothing, cost per wear, and sustainability, and we make sure our clients are always prepared with a wardrobe that's versatile, timeless, and elegant.
We work with a number of great artists from musicians like VHCLE, Blindbear a stellar glass blower. The After Our$ streetwear designers are working on a collection with us. We just started styling The Dapper Man on Youtube featuring Pop Culture reviews, commentary, and recently a local UFC Fighter, Kimura Kid, that is exactly the type of stuff we want to work on. We have incredible opportunities within our own community to uplift each other and I make sure people know it. We work with many local digital creatives like Melissa Marcarelli Photography and DNSTY iNC. for media production.
We want to capture that magic along the way. That is why, we are aiming to open "Bespoke House". This is our Phoenix rising moment. From the ashes of Sortie Arts and Music, six years ago, I have been able to cultivate a community of artisans with intention on building up our community through creative works. The culture of appreciation is here happily in Duval. Now that I have a place to call home, it is time to invite people into ours.
Pricing:
🔹 Suit: $395-$1100
🔹 Pants: $199-399
🔹 Shirts: $80-150
🔹 Shoes: $85-250
🔹 Ties / Cufflinks / Accessories: $50-130
Luxury Quality Made to Measure Suits starting at $395. Handcrafted Bespoke Tailored Suits starting at $1100.
Contact Info: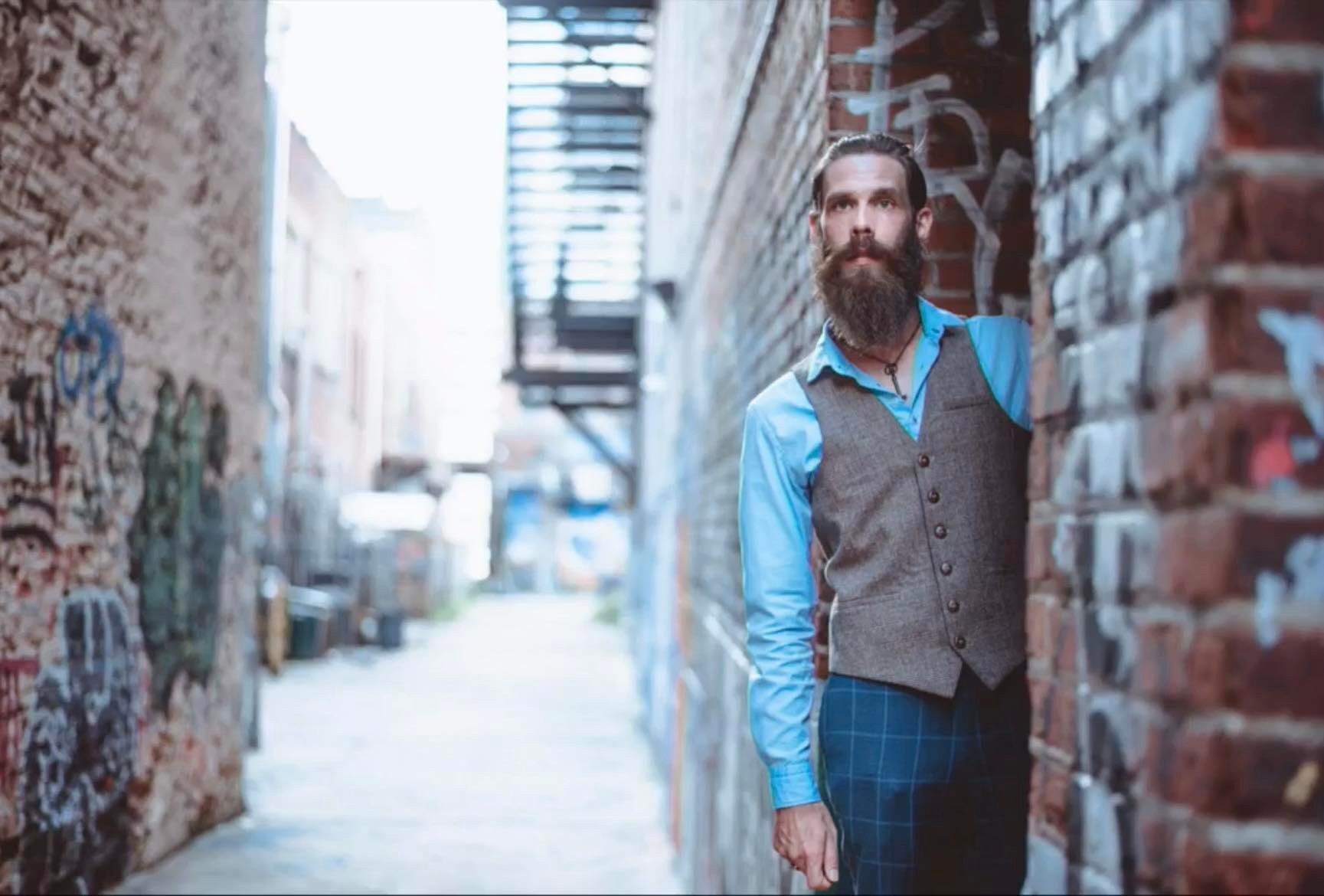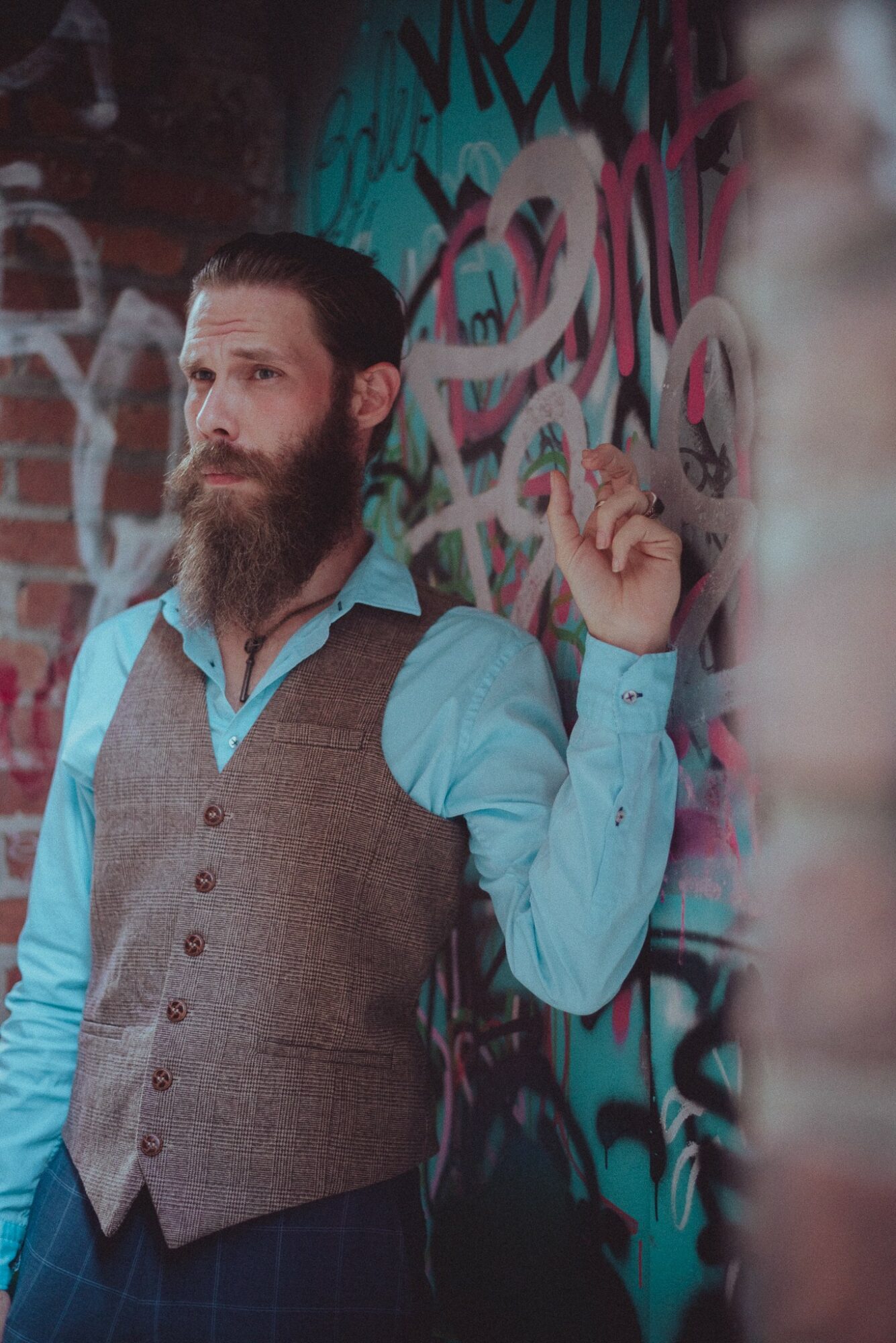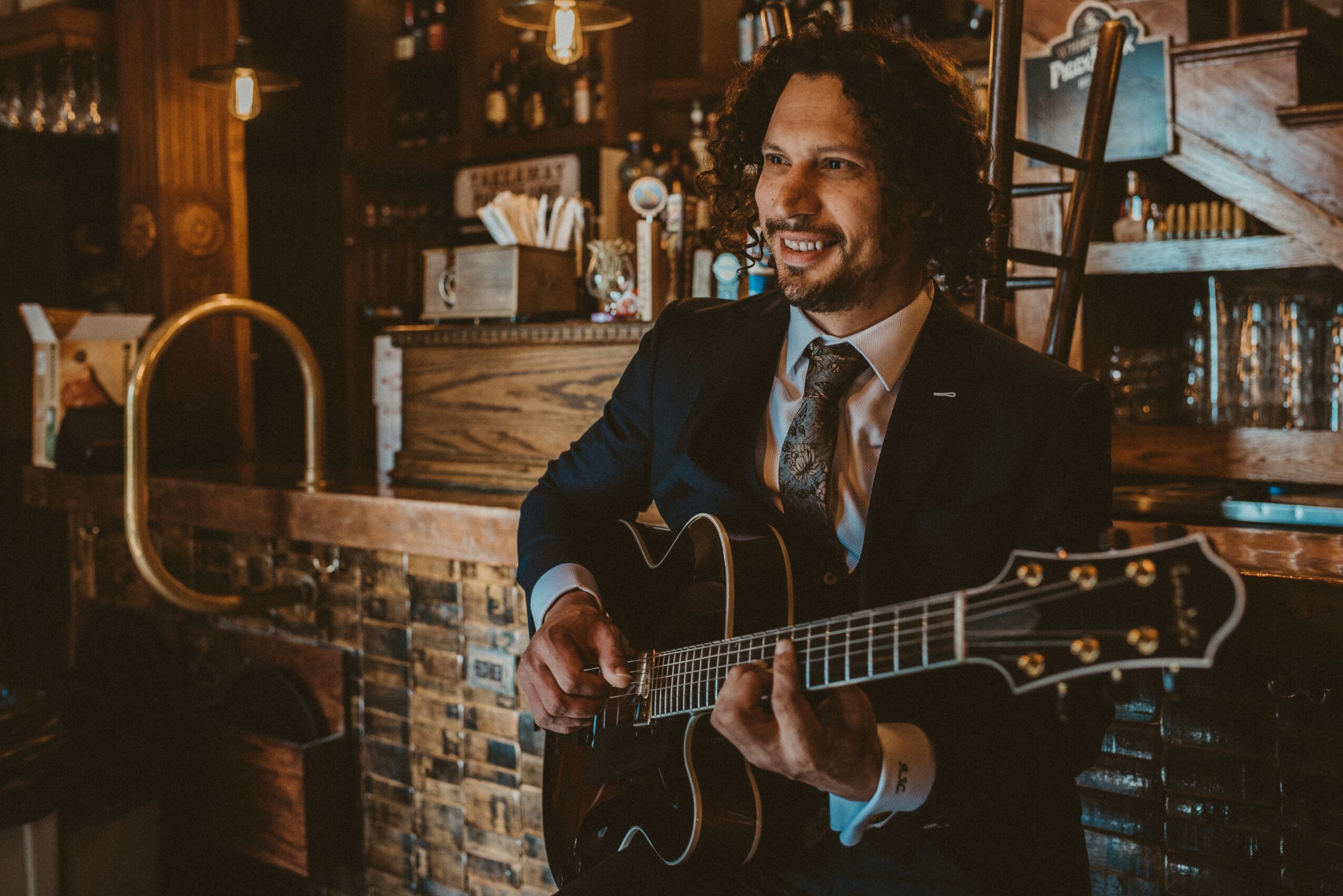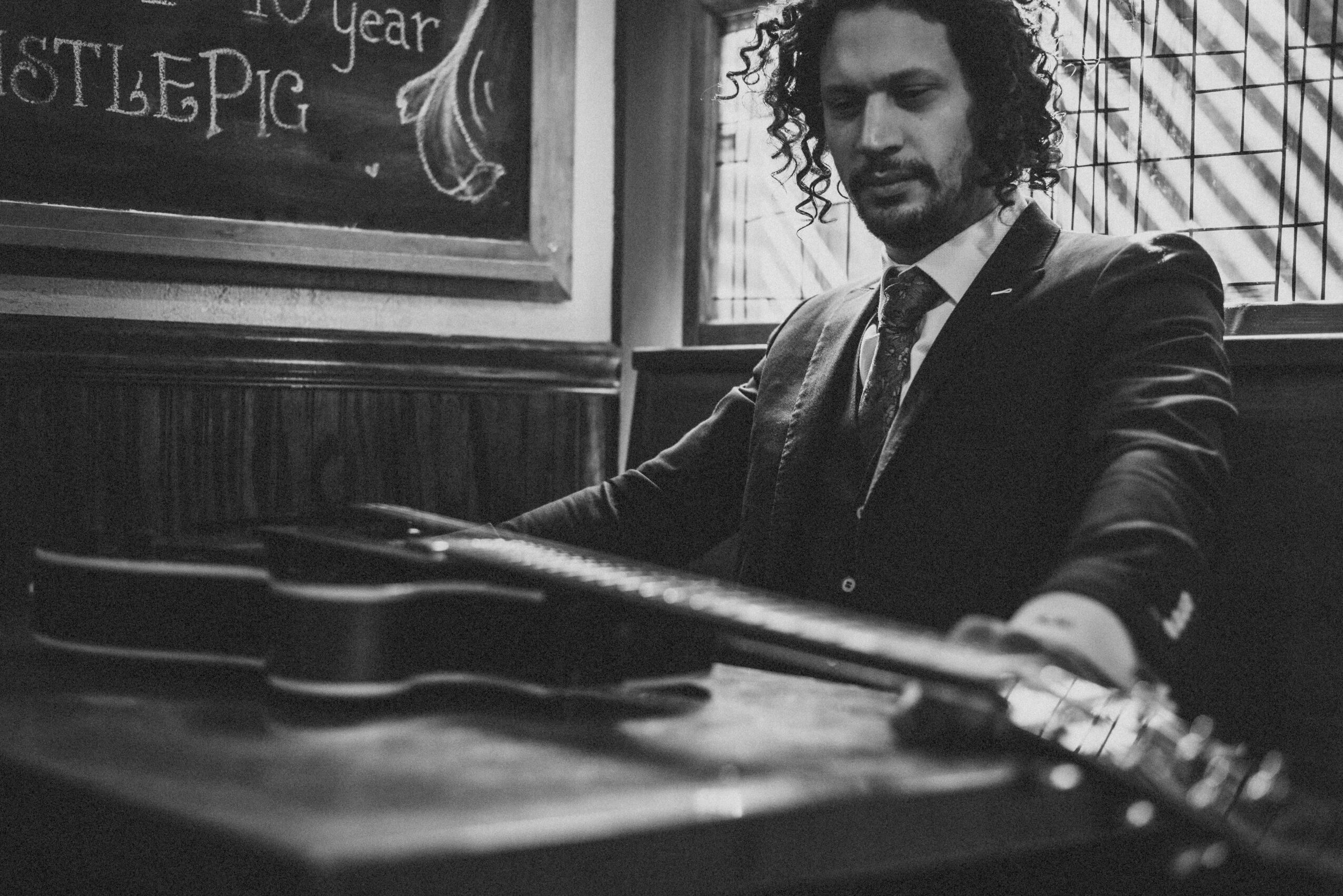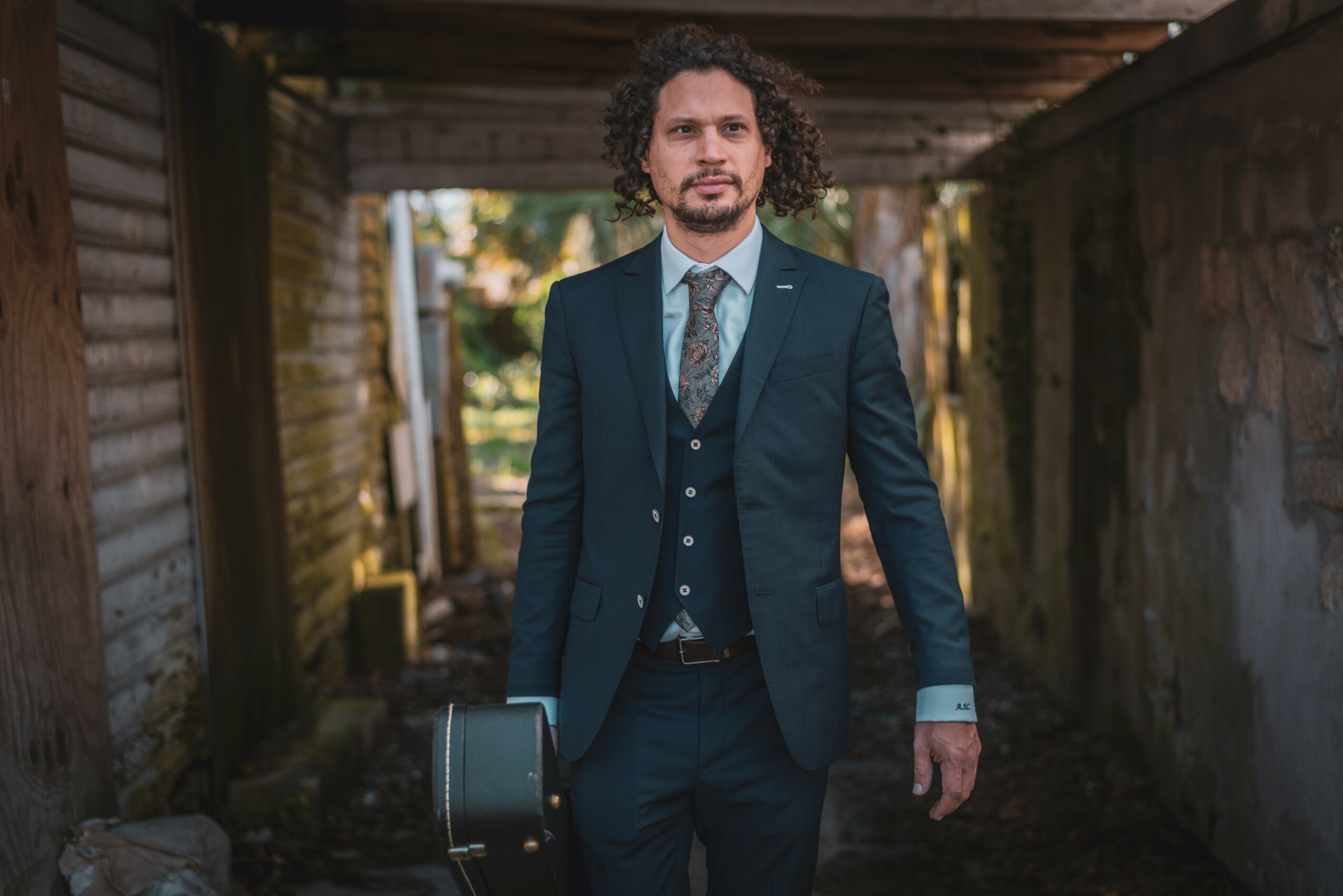 Image Credits
Melissa Marcarelli Photography
Alberto Cebollero (client/model)
Suggest a Story:
 VoyageJacksonville is built on recommendations from the community; it's how we uncover hidden gems, so if you or someone you know deserves recognition please let us know 
here.