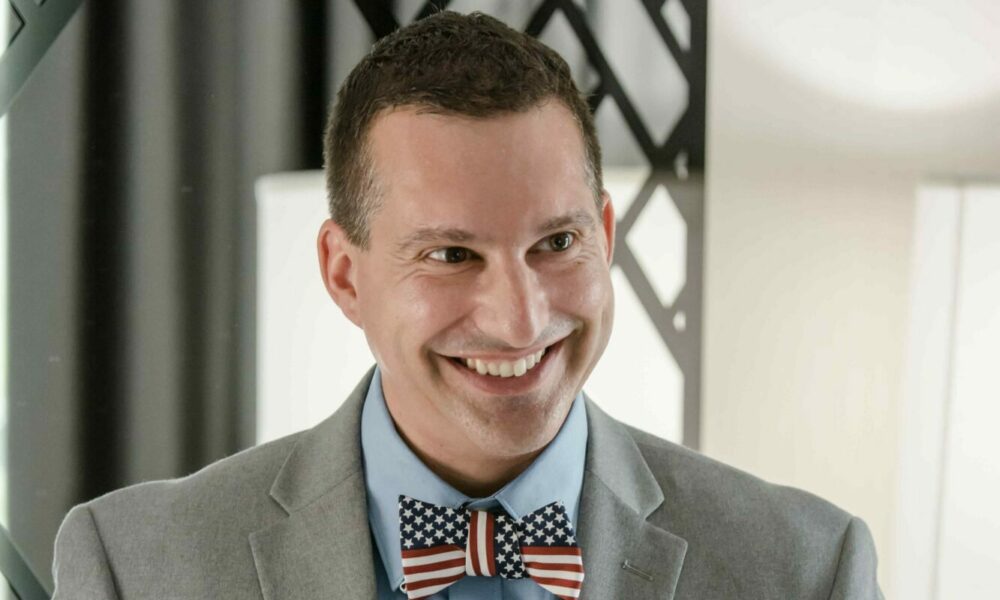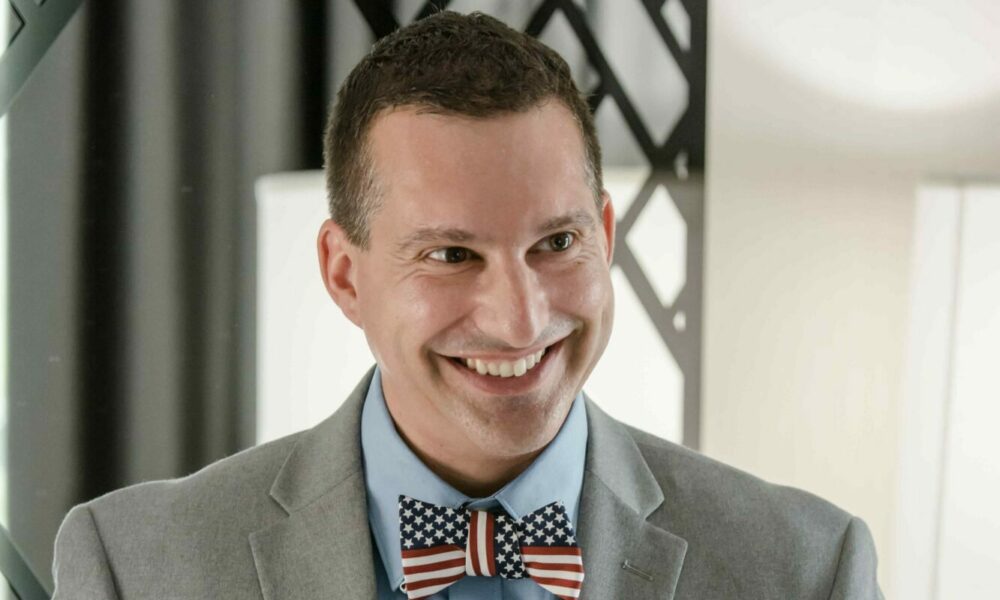 Today we'd like to introduce you to Joe Padlo.
Hi Joe, thanks for joining us today. We'd love for you to start by introducing yourself.
I grew up in Cherry Hill NJ, which is just outside of Philadelphia, PA. I graduated high school in 1997 then immediately enlisted in the Marine Corps. I served 12 years in the Marine Corps with deployments for Operation Enduring Freedom and Operation Iraqi Freedom, being one of the first Americans to cross Breach Point West into Iraq in the early morning hours of 20 MAR 2003. I ended my career as the Company Gunnery Sergeant for a reserve unit in Central NJ.
After coming off of active duty, I found a career in corporate recruiting. During my time as a corporate recruiter, I quickly became frustrated by seeing many military veterans struggling to find employment. In December of 2014, I decided to establish a business that would create jobs for these veterans, their spouses, and supporters. Something that any veteran can reach out to and start working on the very next day. Veterans Elite Services continues to grow by encouraging a culture that hires veterans to make the communities we all live in and work in a better place.
We take hiring a step further by giving preferences to vendors and partners who are veteran-owned or lead. Our financing partner is veteran-owned, our payroll and benefits partner is veteran-owned, two of my business mentors are veterans, our janitorial supply partner's manager, and technician are veterans and many of the other people and organizations that support our growth are led by veterans.
I'm sure you wouldn't say it's been obstacle-free, but so far would you say the journey has been a fairly smooth road?
The VES journey has not been as smooth as I imagined at the start of all of this but those early challenges have made us a much better organization and me a much better "Vetrepreneur". The hard work, smart work, tenacity, and leadership that I developed during my career in the Marines certainly has helped us not just stay afloat, but evolve to meet the ever-changing challenge that arises.
As a Marine, I learned that you have to send rounds downrange at the enemy in order to win battles. Wars are won by combining leadership and bravery with intelligence and proper equipment. When a battle is won or lost you have to analyze, evaluate and learn before the next battle to always stay ahead of the enemy. What I did not learn in the Marines is the cash flow component to all of this. So early on, I sent rounds down range and engaged in almost every growth idea that came up. I maxed out credit cards to purchase equipment, took out loans and completely depleted my savings account, and even skipped a few mortgage payments to make my ideas work.
VES started as a commercial and residential cleaning company. In order to provide more opportunities to meet our veteran hiring goals, I decided to take some big risks and branch out fast and early. First, we added handyman services, then painting and pressure washing, then weekly maid services, and even construction. All of those ventures cost a lot of money to start and even more, money to maintain and grow. Through several years I tried to stick with it all, but eventually, we fell back to just commercial janitorial. From the very beginning VES has been self-funded, which makes every decision I make a huge risk but those risks are why we are stable and successful today.
COVID-19 helped me realize that we had to go back to our roots to help protect our community. In January 2020 over 80% of our revenue was in the daily cleaning of bars, restaurants, and office buildings. Many of our clients were in these industries and all were affected by the pandemic. As bars and restaurants closed, and no one was working in office buildings, I had to lay off over 90% of our staff. I even reduced my own work, at great financial risk, to give more opportunity to the few veterans still left on the team. I took this time and the few pennies I had left to invest in virucide technology, chemicals, and equipment.
Shortly thereafter Veterans Elite Services became one of the prime go-to virucide vendors in the area. Even though our main clients were still closed, we had a significant opportunity to again protect the community we live and work in by disinfecting and sanitizing businesses and even private homes. As businesses slowly reopened, we became an even more important resource as we were now known to not just be the veteran cleaning company, but the company that will protect the employees and patrons of our clients.
Today we are still dealing with the pandemic, which is disappointing, but for Veterans Elite Services we are experiencing a record-breaking year on two fronts: Revenue and new hires. We are still primarily a commercial janitorial and maintenance company, but with more comprehensive services and a more diverse client base. We are proceeding with our national expansion goals to support other communities around the country and encourage military veterans' first-hiring policy.
Thanks – so what else should our readers know about Veterans Elite Services?
Veterans Elite Services was founded by USMC veteran Joe Padlo with the mission to employ military veterans and their spouses at a reasonable wage. Established in December 2014 as a commercial janitorial company with the goal of helping veterans by creating an opportunity for any veteran to get back on their feet. Today, Veterans Elite Services continues to build on the foundation set from the very beginning. VES is meeting its mission today by continuing to be an advocate for military veteran employment.
As our national expansion continues, we are opening up new opportunities for veterans, spouses, and supporters in new markets. We also extend our military veteran policy to our partners and suppliers by giving preference to veteran-owned or veteran lead businesses. All of this is being created and grown to support our veteran community and to ensure that every veteran has a chance to have a good job and serve our community with the same dedication that they served our country.
Here are some of the awards we have won and some videos about our company.
In 2016, we won the Small Business Breakthrough competition put on by Shad Kahn, The Jaguars, and Web.com. The first video is the 5-minute story of that win.
The second video is of an interview that Joe did for BUZZ TV. It is a little less than 5 minutes long.
The third video is of Joe presenting in Washington DC to the Department of Labor
Here is a list of awards we have won:
*2016 Small Business Breakthrough Winner
*2016 Veteran of Influence Honoree Jacksonville FL
*2017 BizTech Honoree for TidyText (crowdsourced facilities intelligence system) Joe Padlo is the founder and CEO of TidyText as well as VES.
*2018 40 under 40 Honoree Jacksonville FL
* US Department of Labor Award: 2018, 2019, 2020 & 2021 HIREVets Medals
https://www.news4jax.com/news/military/jacksonville-business-owner-puts-hiring-veterans-in-national-spotlight
*2018, 2019, 2020 & 2021 FL DEO recognition as a Florida Unique Abilities Partner – recognized for success in employing combat, disabled veterans.
*2019 Winner Bronze Stevie Award for Veteran-Owned Business of the Year at the 17th Annual American Business Awards in Manhattan.
Veterans Elite Services does not have to be a temporary or part-time job for veterans. As we grow, we have been able to provide career-level opportunities to some members of our team. Today, we have several career-level leadership roles within the organization. We offer strong pay with a full benefits package. All team members have an opportunity to grow into a career-level role within the company. We are constantly hiring more veterans as we grow, and with our national growth strategy, we will be able to employ and empower even more.
Some of our strategic staffing partners include:
Have you learned any interesting or important lessons due to the Covid-19 Crisis?
Many lessons were learned during the pandemic. At the top of the list are that it is just as important to have a diverse client base as it is to have a healthy margin. Even with a good margin, we are at risk of significant financial challenges if our client base is too small and not diverse.
Right behind diverse clients is the fact that there is no challenge that can not be overcome. Our investment in virucide remediation and protection seems logical today, but when we were facing the most challenging period in our history, the answers to survival seemed impossible to uncover. The fog of war was not going to destroy our company. Working through the fear and not panicking helped our company not only survive but thrive and grow while providing even better service to our clients.
Funding will always be a challenge. In the beginning, I spent a lot of time chasing funding to help the company grow. The funding journey never actually brought money into the business, but that experience is a big part of why we are stable and still growing today. I had to constantly evaluate my business, make presentations, get rejected, then re-evaluate and attack the market again. With each rejection, I gained more intelligence and it taught me more about the business financing world.
Yes, we had minor success in winning pitch competitions and business awards, but we never actually got funded. We are still 100% funded and owned by a US Marine who will be open to compromise but refuses to fail. If we found funding, we would lose some of that leadership because we would be answering to our financer first rather than our employees and clients. Some of my competitors who were funded from the outside had to close their businesses because the investors wanted out. We have never faced that possibility and are better today for it.
Contact Info: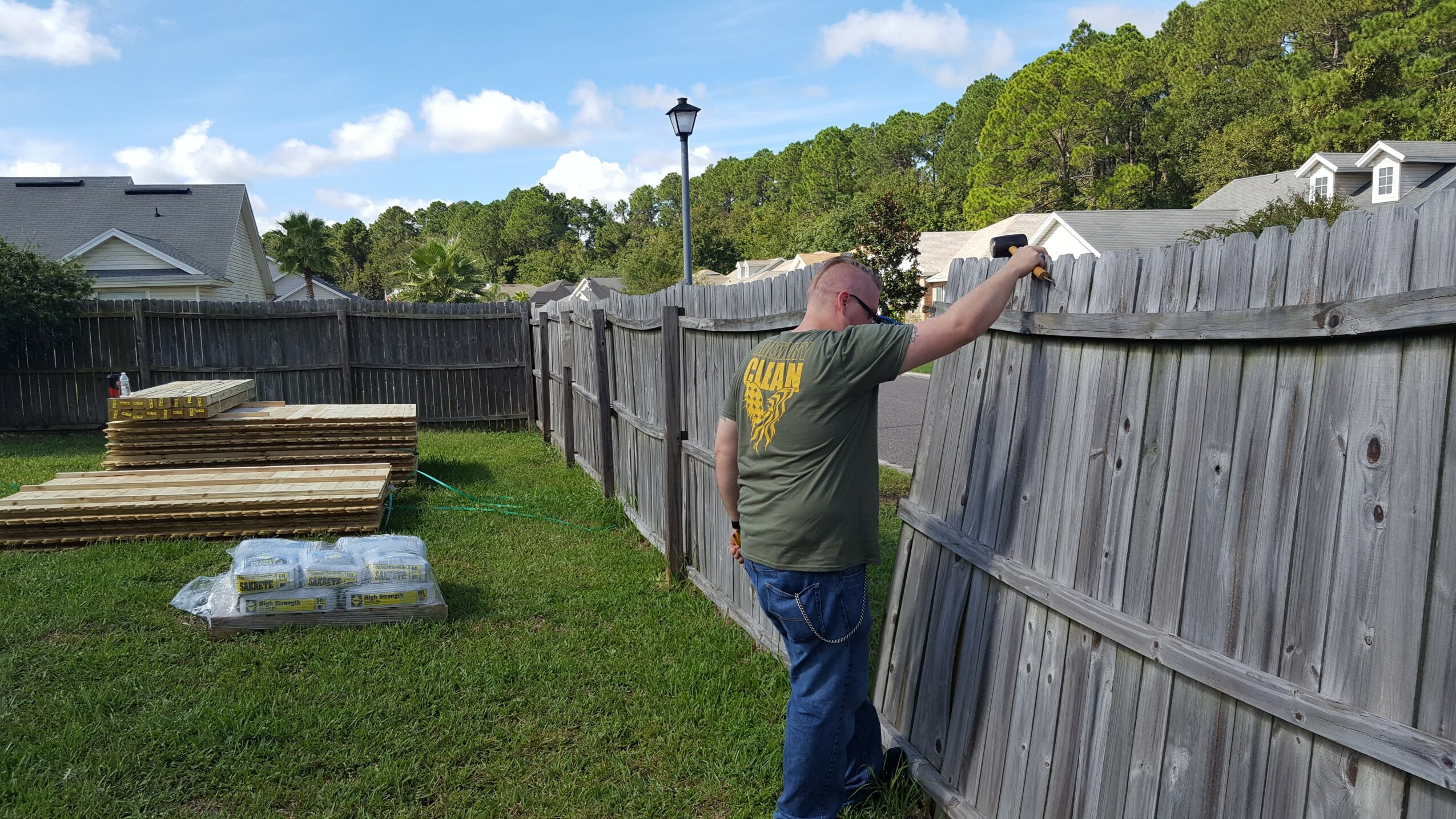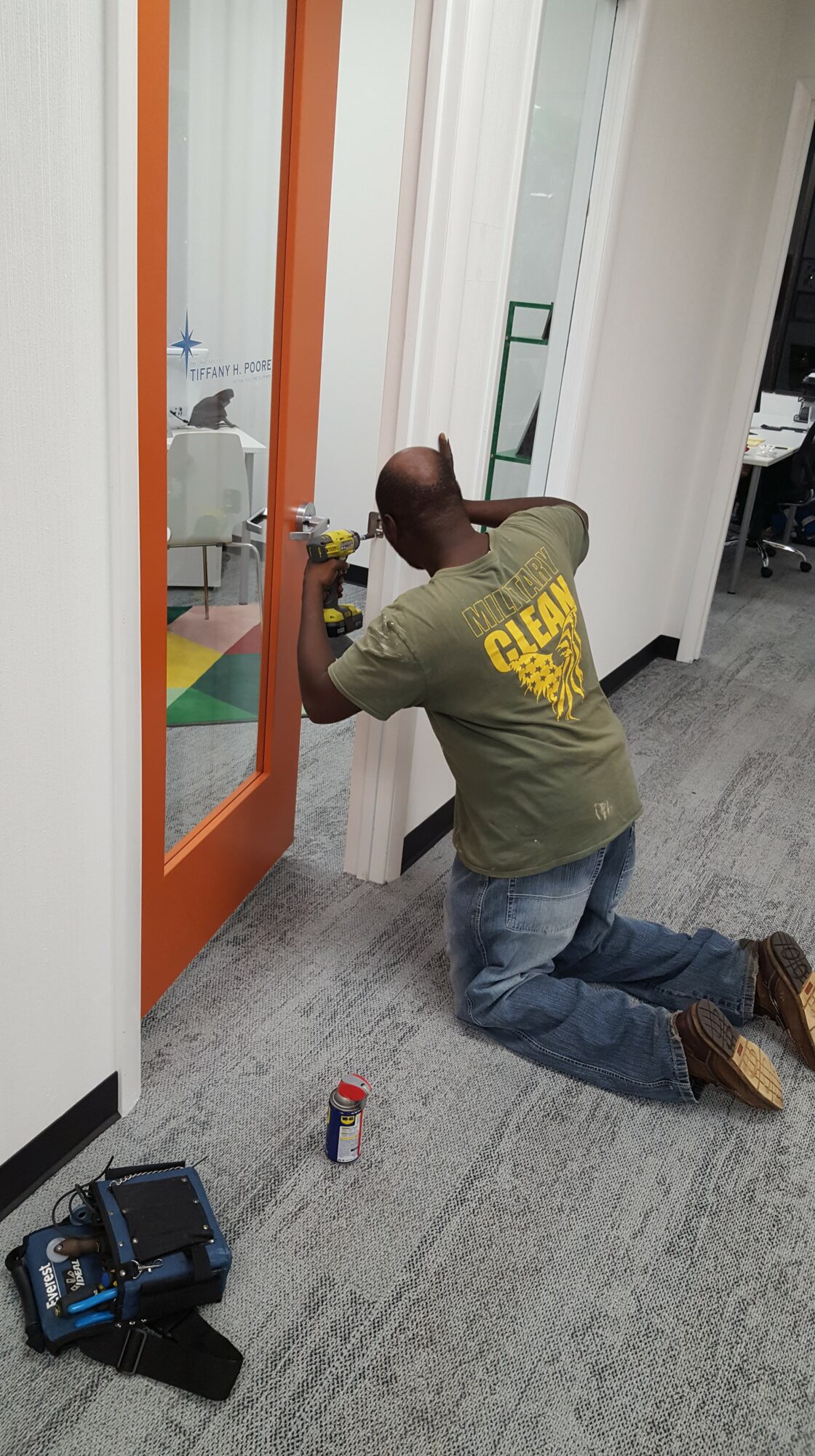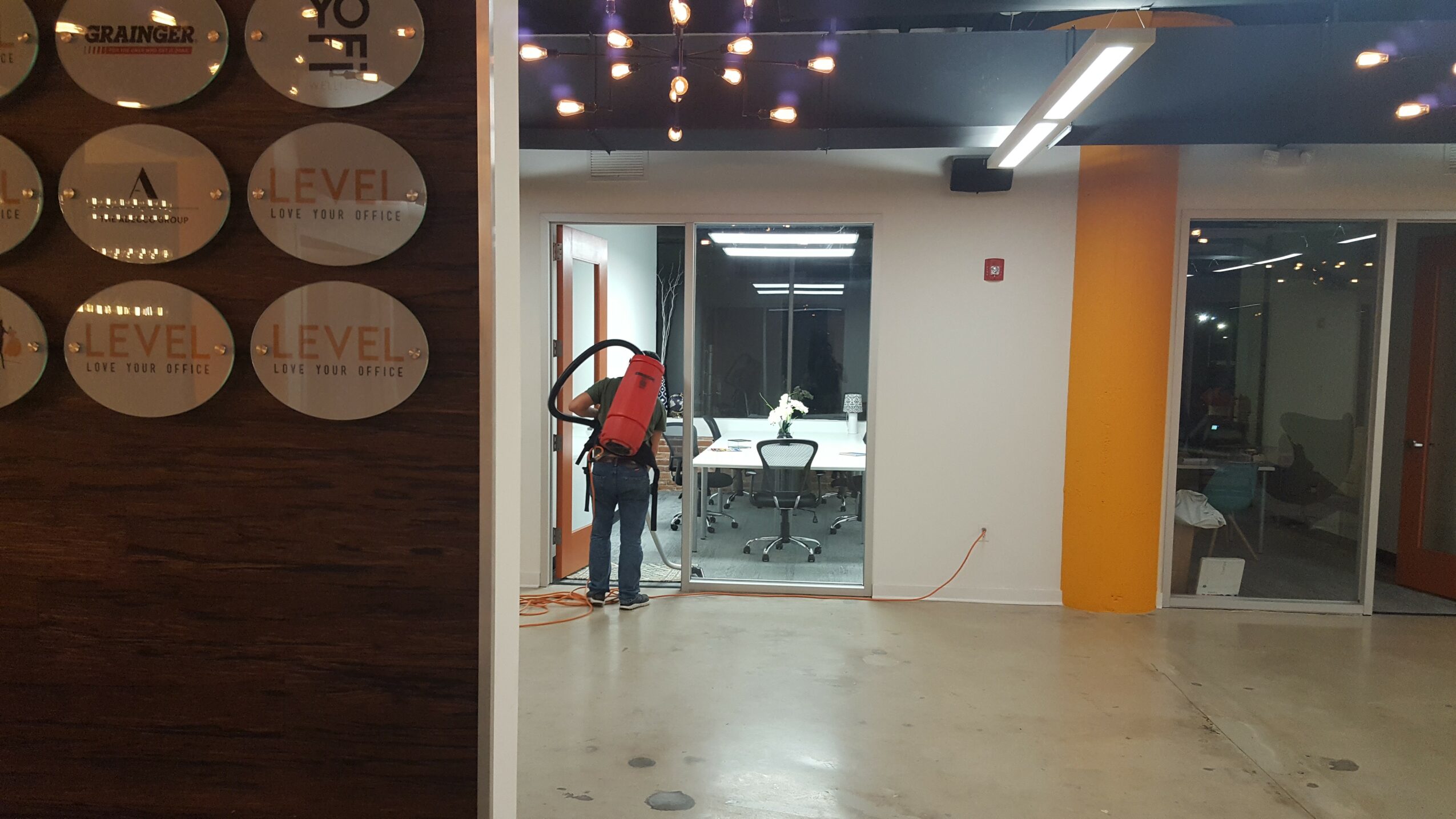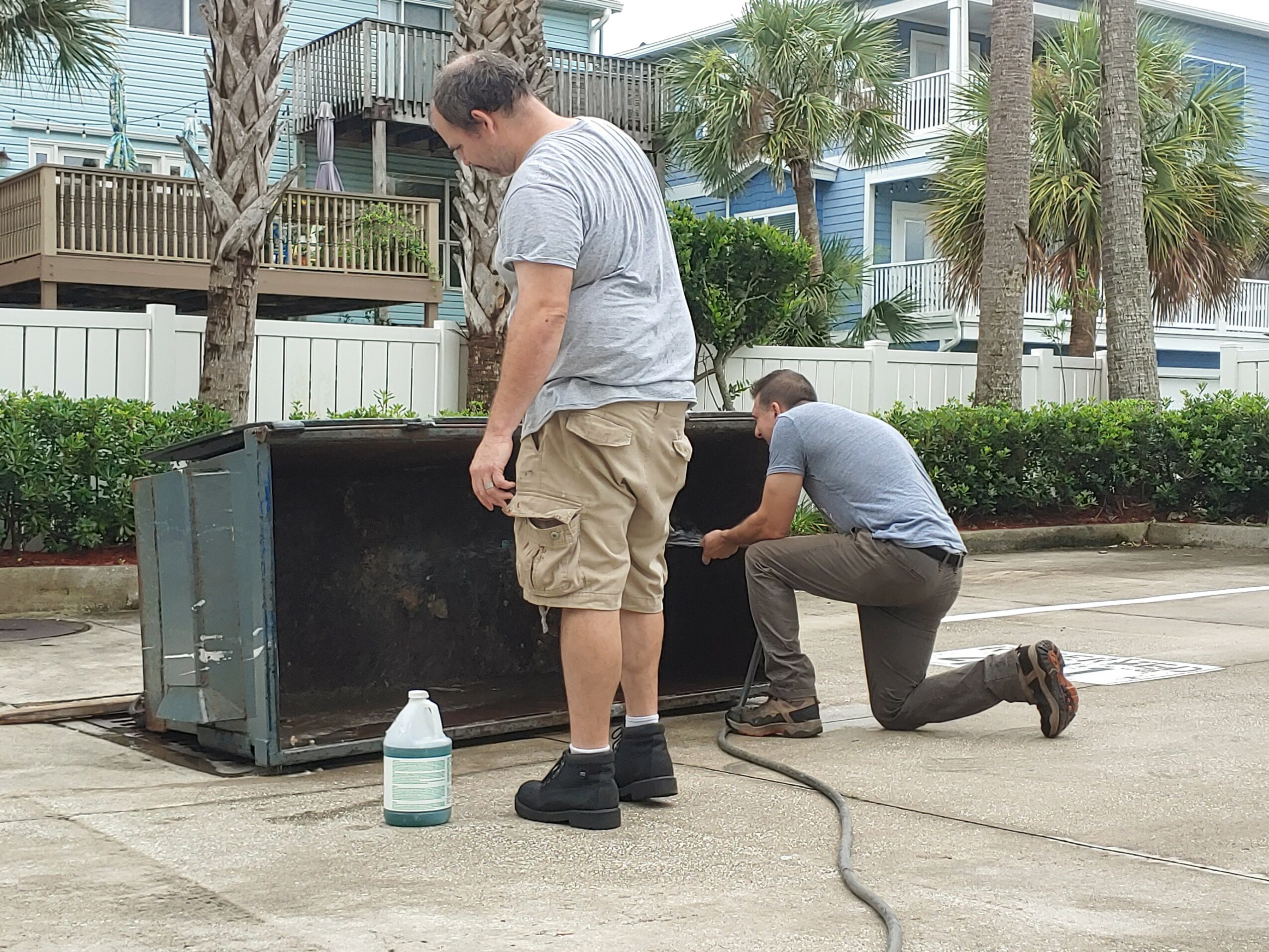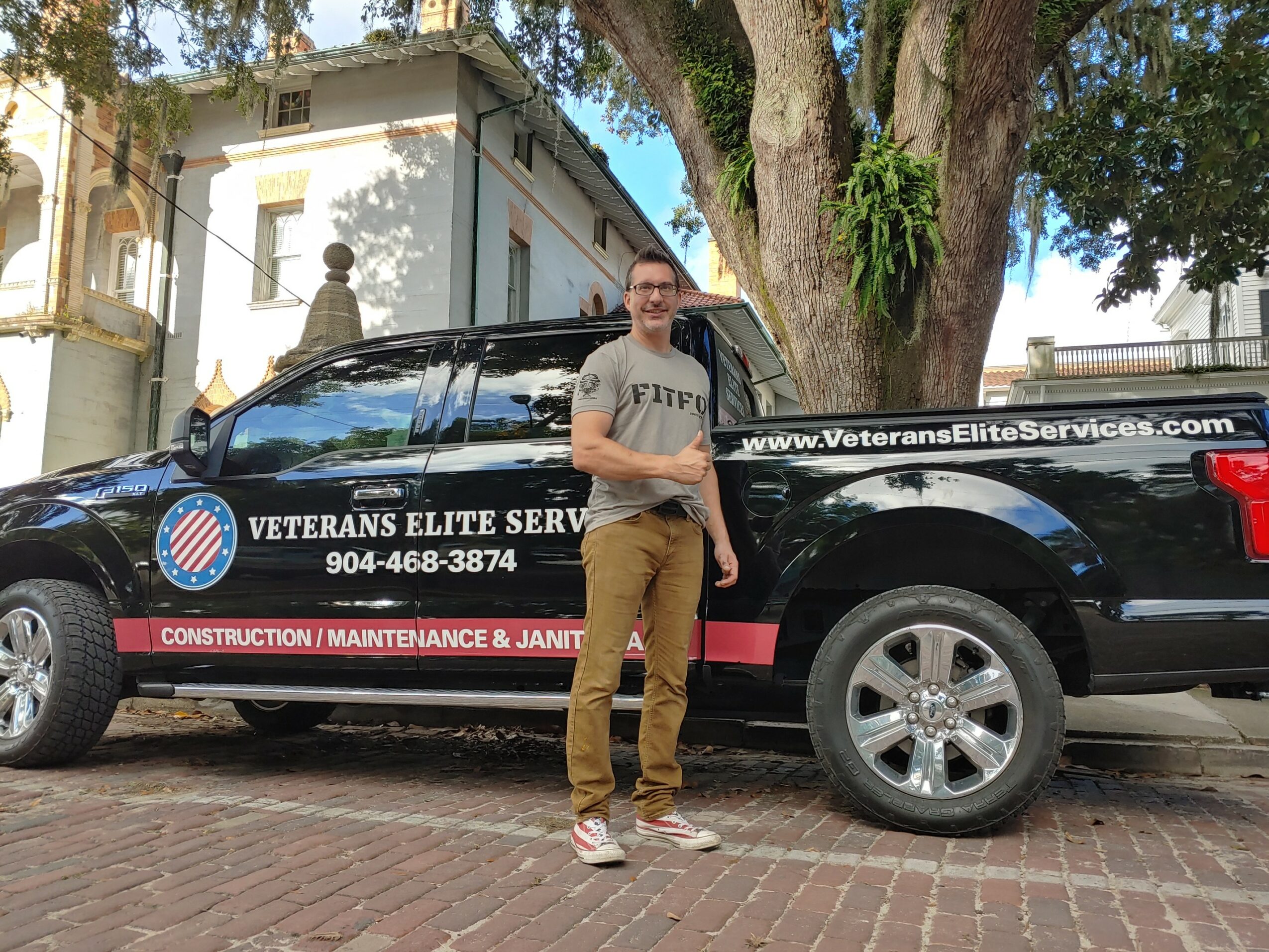 Suggest a Story:
 VoyageJacksonville is built on recommendations from the community; it's how we uncover hidden gems, so if you or someone you know deserves recognition please let us know 
here.