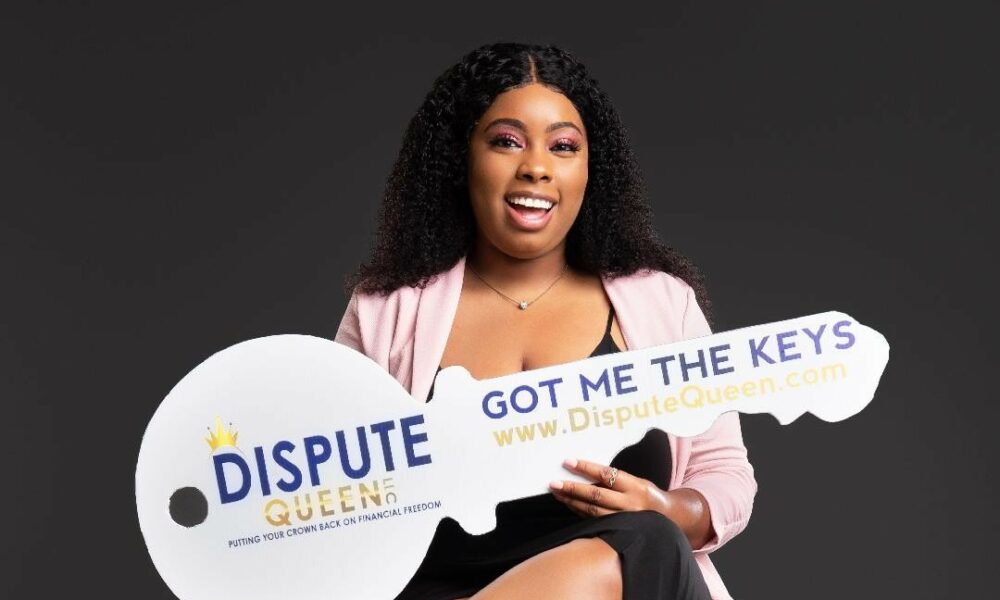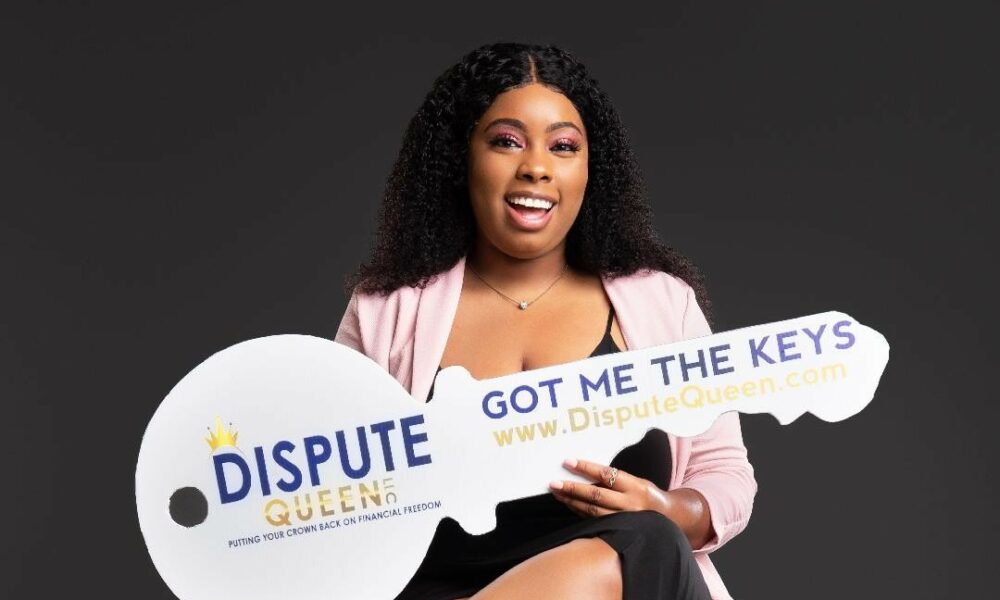 Today we'd like to introduce you to Courtney Henderson.
Courtney, we appreciate you taking the time to share your story with us today. Where does your story begin?
Wow… so to actually be able to sit down and reflect on my entrepreneurial journey over the last four years shows how rewarding never giving up is. So I graduated from college in 2013 with a degree majoring in Sociology and Psychology and I just knew I wanted to be a social worker. But soon after, that first-year burnout hit me hard, especially with me having a 1-year-old daughter.
So I decided I wanted to make a career change and in 2015 I went into the financial industry working for one of the Top Banks in the United States working in the credit card department. I knew absolutely nothing about credit cards or even credit for that matter because it was not something that was taught in high school or college, and none of my family was able to really guide me on how to build my credit because they were never taught about it either. We all just knew to work and save our money and hopefully, the rest would fall into place.
So when I started to work at my job in the credit card department for some people the training may have been boring or tedious, but for me, it actually sparked a light and interest for me to really understand how credit works because at this point in my life at 25, I was getting denied for apartments, homes, cars, whatever it was you name it and I was denied. I became really upset over time thinking why wasn't I taught this earlier in life so I could be better prepared. I was never upset with my parents or family because they couldn't teach me something they didn't know.
So on the days, I got off of work and when I listened to customer issues when they called in at the call center I jotted those problems down and started researching how to solve those issues for when the next person called in I would be more knowledgeable on the issues and how to solve them. Sounds crazy, I know lol, but by me taking those extra steps to properly understand how credit and credit cards worked I was always in the Top 10% of agents within the company as a Top Performer and Leader.
So now three years at the company. I'm doing amazing and I just wanted to know what was next for me. Being that I fixed my credit on my own going from the low 400s and now at 25 years old, I'm now in the 700s I was like wow this credit stuff actually works. So one day I started a family group chat and asked all my family members could I fix their credit for free. And as you guessed no one turned me down lol.
My family is now all in the 700+ club, first-time homeowners, real estate investors, the list goes on. After I saw I could fix other people's credit in my family they started referring their friends and co-workers to me and the rest is history. I decided I really wanted to become serious about helping others and it was not just being a "side hustle" I really wanted to help as many people as possible.
So in 2018, I became a Board Certified Credit Specialist & Dispute Queen LLC was Born. I started my own credit repair company to help clients improve their finances and start to break generational poverty and build wealth. As of 2020 during the Pandemic just when I thought I would have to close my business down because of all that was going on.
Actually, the opposite happened- where my clientele and partnerships with real estate companies and nonprofits increased because people were realizing how important credit was during this time. So in 2020, I opened up my first office located on the Southside of Jacksonville, FL.
I, then, shifted my credit repair services to focus on helping clients whose goal is to become first-time homeowners improve their credit and connect them with my team of phenomenal local mortgage loan officers and real estate professionals to make their home buying process seamless.
Can you talk to us a bit about the challenges and lessons you've learned along the way? Looking back would you say it's been easy or smooth in retrospect?
In one word, "NO"… absolutely not lol. I am a first-generation entrepreneur so I didn't have much guidance starting out on how to properly "run" a business I just knew I wanted to be a business owner.
I honestly use to be afraid to talk about my failures because I didn't want people to look at me differently. But one day my business mentor told me all successful entrepreneurs have obstacles to overcome and that's what makes them stronger. Still to this day, I couldn't agree more with that statement. I had to learn that in life there are no such thing as failures, only lessons learned and that is my motto daily.
So now I'm proud to tell my story to any and everyone because I know there is a young girl out there where I once was who needs to hear my story in order to start going after her dreams. So for a lot of my followers on social media who I call my "Credit Babes" I have been very transparent about my entrepreneurial struggles and the biggest one was me being a business owner and filing bankruptcy just two years into my business at 27 years old in 2020 right before the Pandemic started.
I decided in 2020, I wasn't going into my 30 years with this debt so I filed bankruptcy at 27 years old and I bought my followers on social media along on my journey of how I rebuilt my credit in 1 year after bankruptcy from a 526 to know as of 2022 I'm at a 779. And I documented my entire journey to be able to show others it's possible to both repair and rebuild your credit after bankruptcy and also just financial struggles in general. And ensuring to properly build your Business Credit along the way.
I continuously tell my own story and the mistakes I had with my credit in my early 2os have allowed me to help 100s of clients improve their credit to get approved with low-interest rates on cars, their dream homes, and even start their own businesses to build generational wealth for their own families.
Thanks – so what else should our readers know about Dispute Queen LLC TM?
Our company Dispute Queen LLC was founded in 2018 and we specialize in helping clients whose goal is to become 1st-time homeowners improve their credit in order to be able to get the keys to their dream home.
What sets our company apart from other credit repair companies and why we were awarded one of the TOP 14 Credit Repair Companies in Jacksonville, FL 2022 is because I make it my mission to properly educate our clients on how credit actually works- i.e making sure they pay their bills on time, keeping their credit card balances low, which credit cards are best for their current and future credit profiles to help them win in the long run.
We have the best Credit Repair Dispute methods in properly removing negative inaccurate items on the credit report such as late payments, charges, collections and so much more for our clients.
I also pride myself on our company's monthly credit improvement program where we are hands-on with our clients and provide them a dedicated one on one credit coach for monthly follow-ups and this is something that I knew was lacking with other companies and clients filling left out of the process and then feeling like they wasted their money.
I only want my clients to come through our program ONE TIME because we properly educated them on how to have good credit. All I ask in return is they educate others and refer others who are needing help to reach their goals. And so far it's been working to where honestly our clients refer family, friends, coworkers, etc.
The services we offer outside of credit repair is we have amazing do-it-yourself credit repair courses for those who want to take the time to improve their credit themselves, as well as our digital products academy that is self-paced- walking clients through the home buying process.
How to properly build your credit (even if you've never had credit) and last but not least we offer our AMAZING one on on credit clarity calls that allow clients to speak with our credit specialist to see where they are at currently and create a customized credit action plan to help them reach that goal.
Can you talk to us about how you think about risk?
I feel like anyone who is trying to reach their goals or get to the next level in life need and have to take the risk because if you don't you will stay in your comfort zone and never really grow to your fullest potential.
For my business owners, I know it's easier said than done but in order to be the amazing person you envision yourself to be on a daily you have to do those uncomfortable things that you never thought you would have to do.
For me the risk that I have taken which I don't suggest for everyone is quitting my 9-5 with no real plan or guidance. At this point, it was sinking or swimming. So I decided to swim and get out my comfort and grow my network.
Over the last two years ago, I have met and made so many amazing connections with other people, and business owners and that has also awarded many so many great opportunities such as contracts, speaking engagements, and radio interviews that I never would have been given if I never took the risk and stepped out my comfort zone.
Lastly, the main risk I took was to stop trying to be "perfect" in this day and time people want someone they can relate to, you can be both relatable and professional, and your tribe of people will follow and support you. Being my authentic self has been my cheat code during my entire journey.
Contact Info: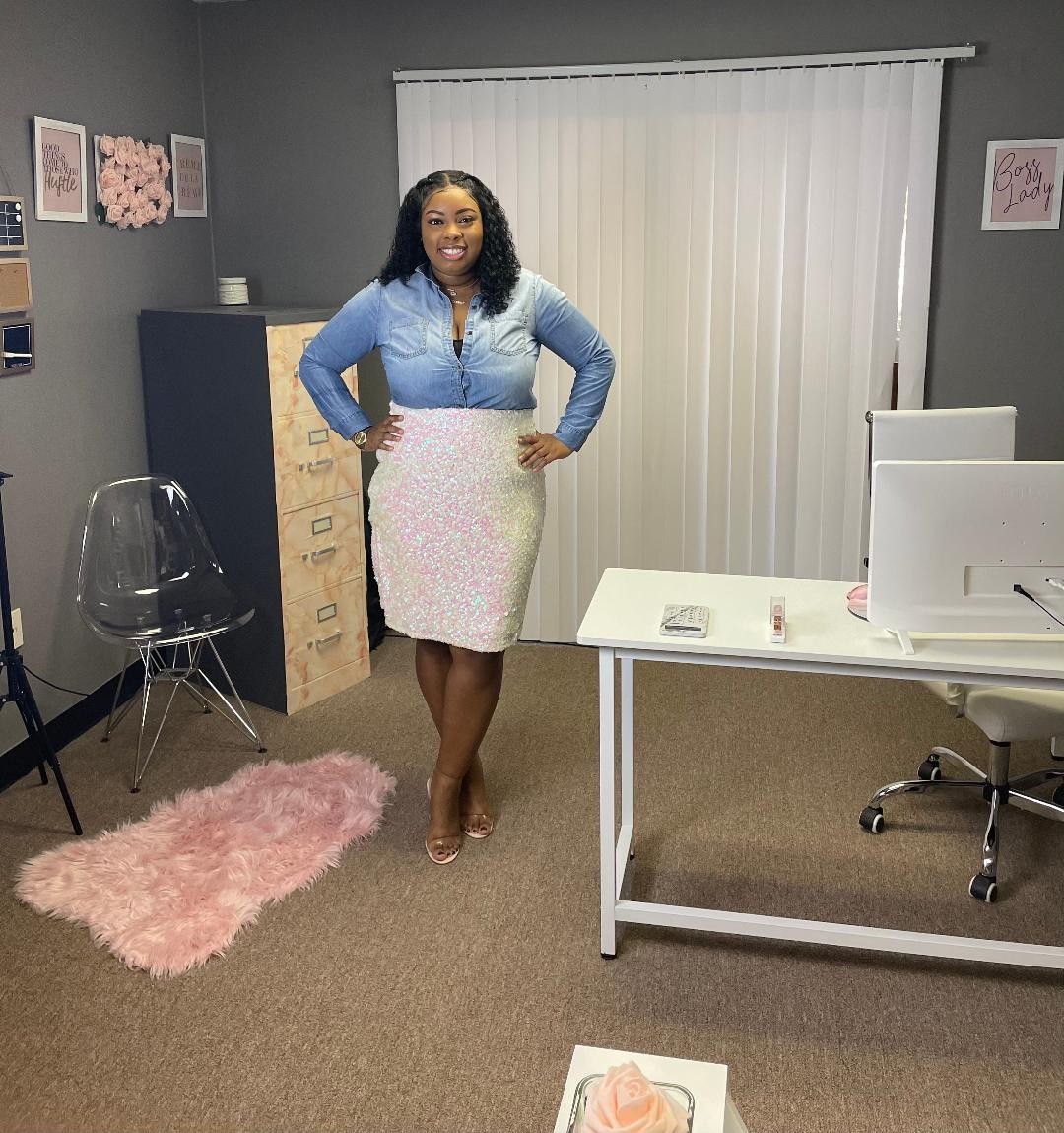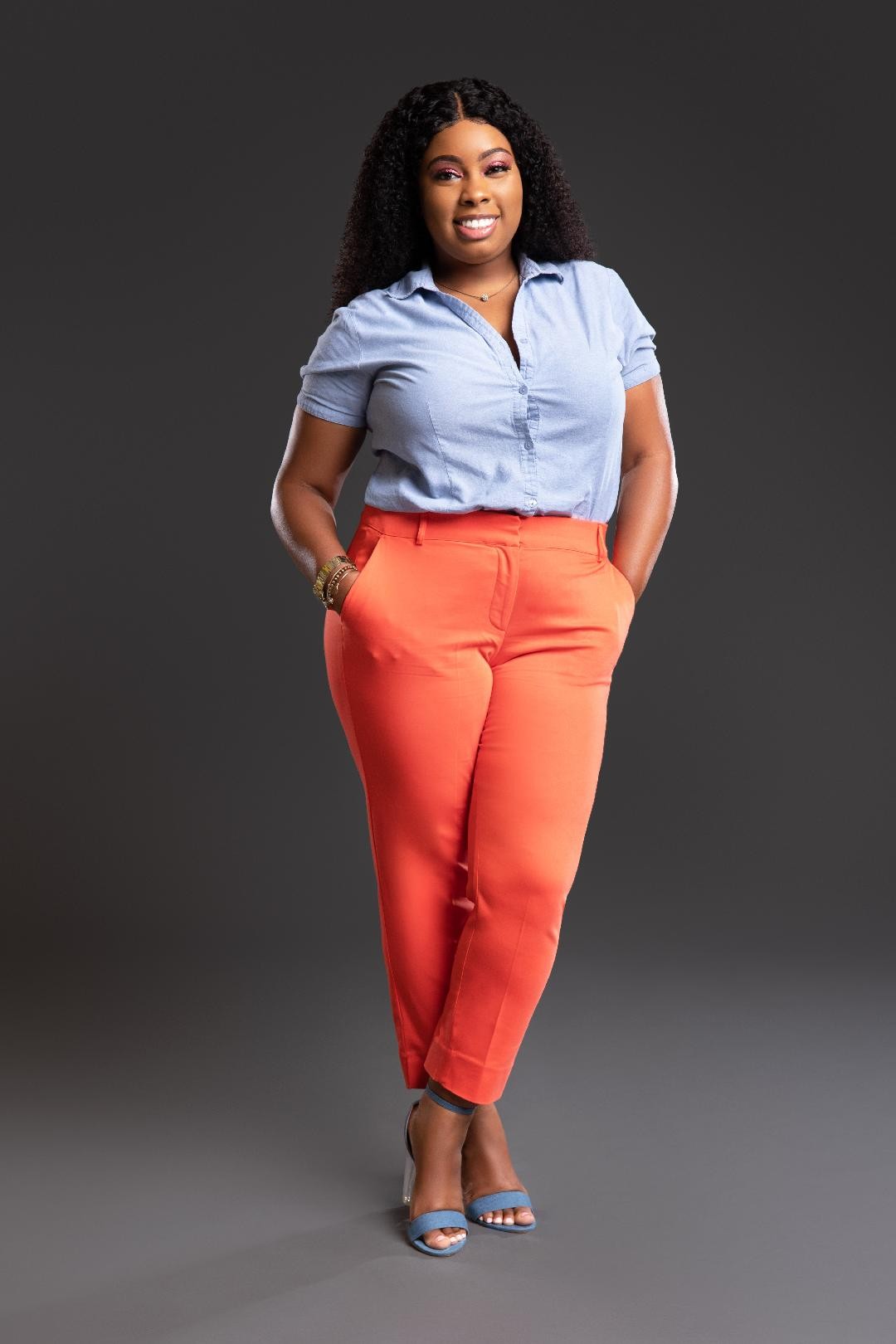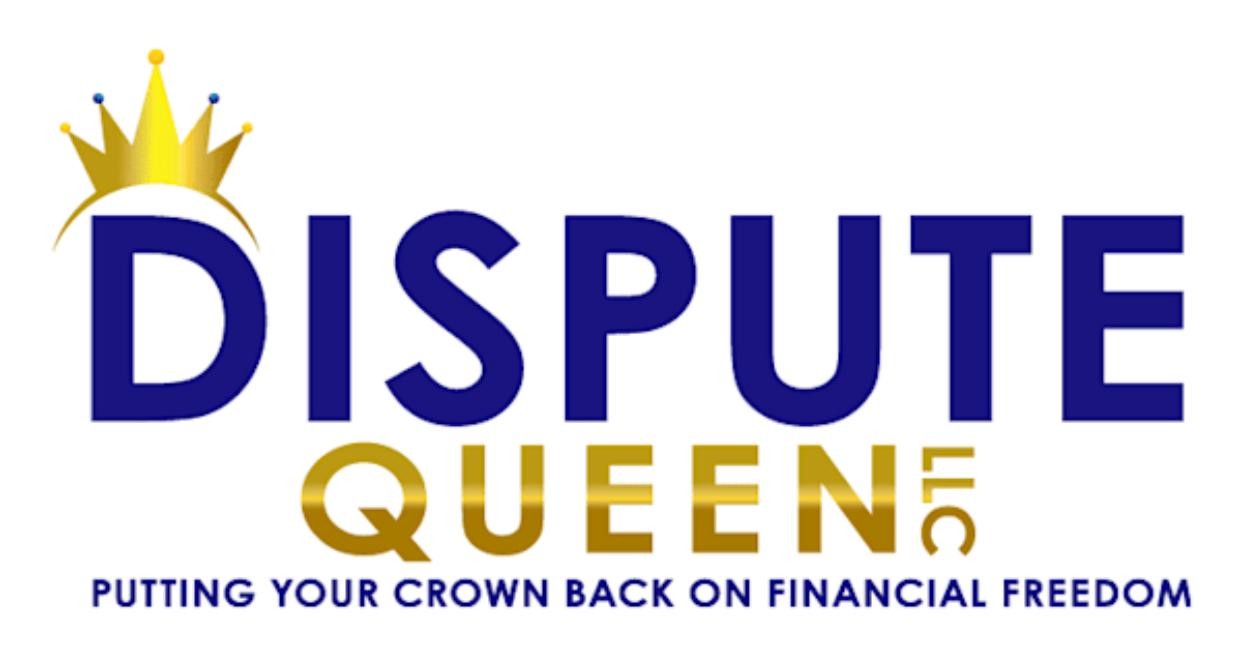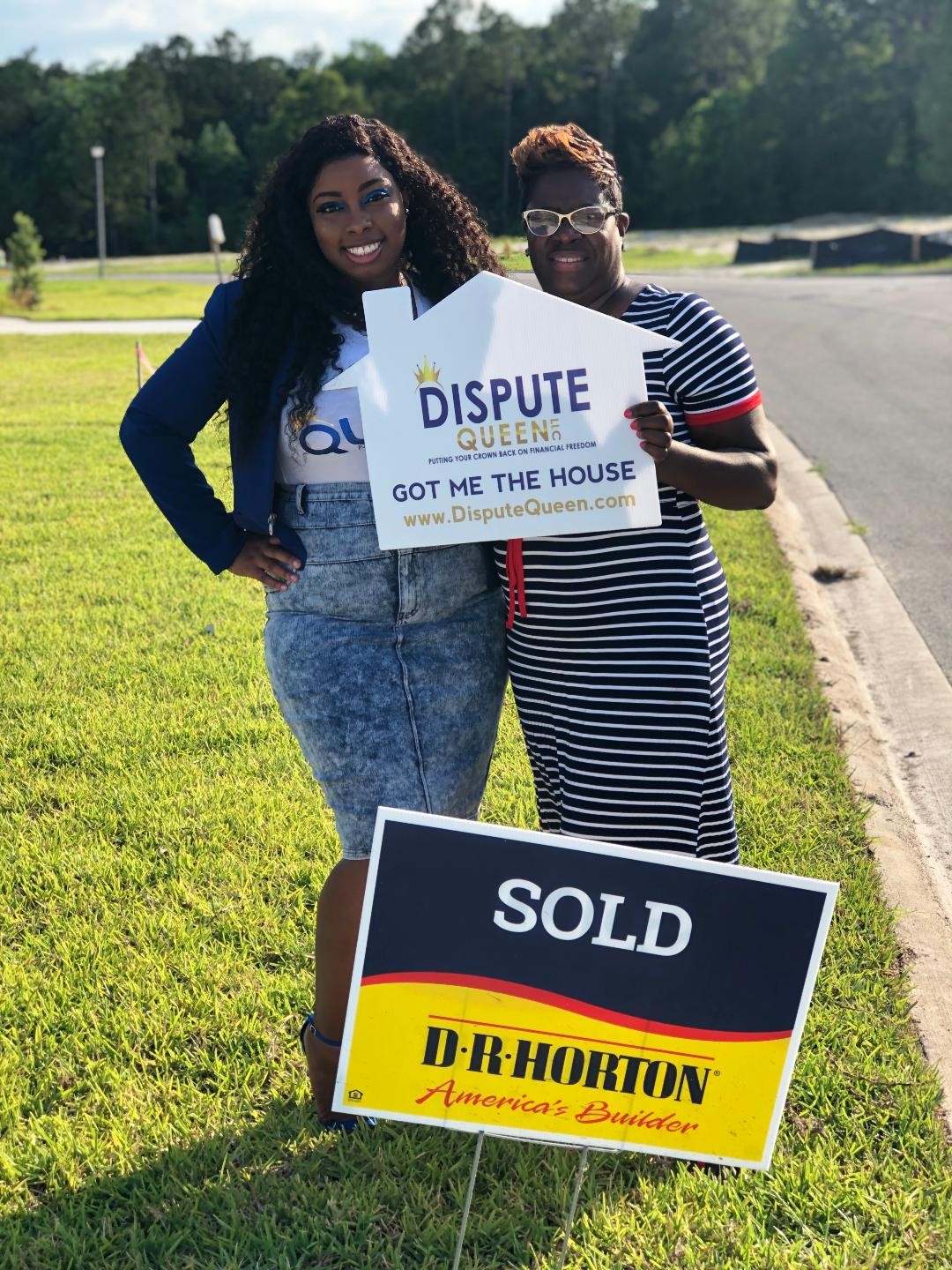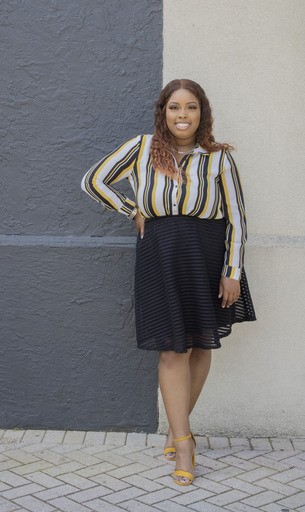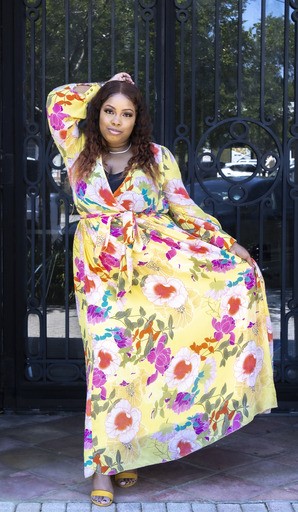 Image Credits
Power Circle Visuals Pro and Diamond Eagle Productions
Suggest a Story:
 VoyageJacksonville is built on recommendations from the community; it's how we uncover hidden gems, so if you or someone you know deserves recognition please let us know 
here.