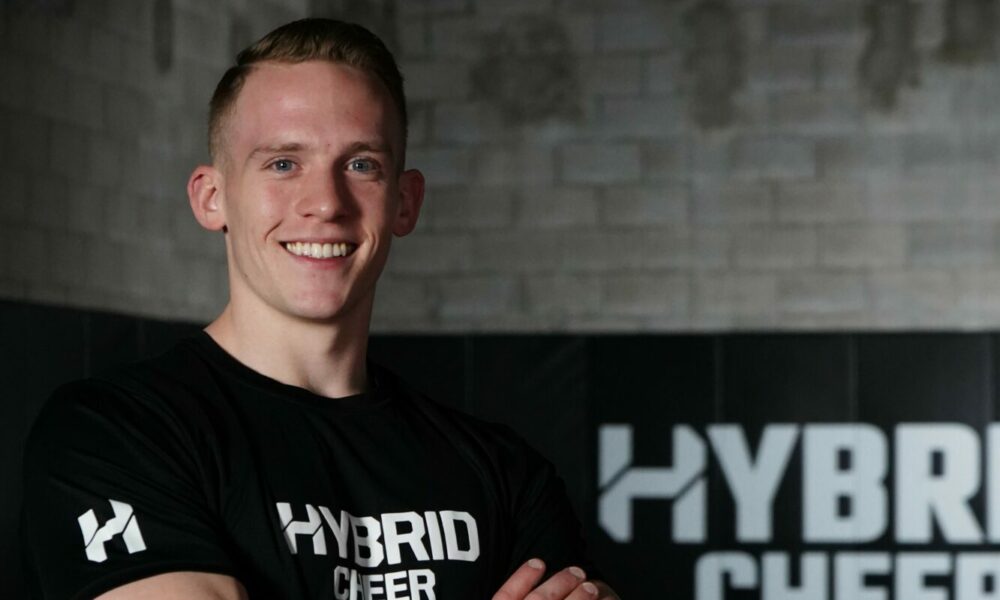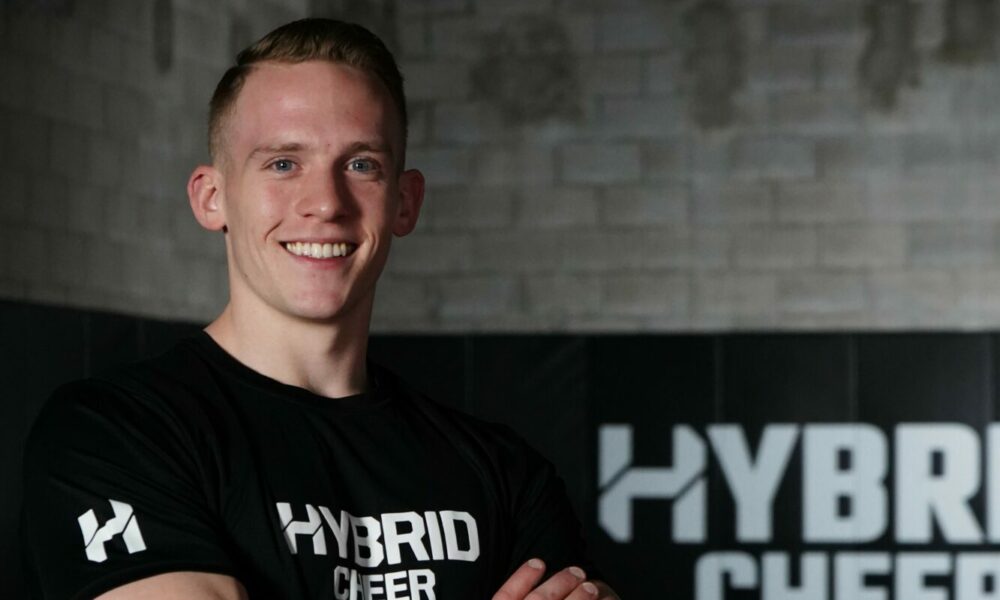 Today we'd like to introduce you to Bonde Johnson.
Hi Bonde, so excited to have you with us today. What can you tell us about your story?
I believe that education, experience, and skepticism have a synergistic relationship that carves the path to a bright future. I believe people should pursue what energizes them in life. I believe people should be passion drive, not profit-driven. I have gone through a number of career changes in my short 25 years of life.
I journeyed into college in pursuit of a degree in dietetics knowing that I had a deep passion for nutrition. This passion came from a bout of anorexia that I faced during my sophomore year of high school. I learned a lot about myself during that time. I was a competitive gymnast with a solid build for my age in the 8th grade but after falling prey to the lackluster nutritional guidance that lingers on the internet.
I ended up a 16-year-old kid who was 5′ 10″ and 118 pounds, working out twice a day, and eating – 1,200 calories/day… I was withering away slowly. I decided to take a stand, if improper nutrition got me to the diseased state that I was in, I knew proper nutrition could get me back to health.
During this time of recovery, I learned one of the most important lessons I could have: to be skeptical. I learned to do my own research instead of taking things at face value. With the abundance of information we consume on a daily basis, the questions become what's real and what's fabricated. I learned to love education and knew I wanted to pursue it at a university. Once in college at FSU I was connected with cheerleading. This was a huge milestone in my life given that I had never thought I would become a cheerleader.
I wasn't even sure of all that it entailed. Luckily, my mother has pushed me to try new things my entire life and this time went a step further and signed me up for tryouts. What she thought was just going to be an activity for me to participate in during my college career, turned out to be something that would change the course of my life. I was far outside my comfort zone but used the challenge of cheerleading to grow internally and externally. The memories, connections, and knowledge that I gained through the experience make it one that I wouldn't change for the world.
During my time at FSU, I had a few other life-changing experiences. During my sophomore year, I studied under a prominent researcher in muscle biology. Given my history of researching nutritional information on my own, I took to the research very quickly. I published a paper as an undergraduate on the effect of glucocorticoids on skeletal muscle during exercise (thrilling, right?). Through this process, I learned what true research is and how little I actually knew about anything.
And really how little anybody knows about anything. During this time, I also started Roasted Coffee Company, a roasted to order coffee subscription service that I still own with my business partners to this day. Creating a company is like breathing life into something separate from yourself, it's a feeling of passion I knew I would carry with me throughout my life—I just wasn't sure how. After graduating with my bachelor's in Dietetics, I did what anybody would do I got my real estate license and started working with residential investors.
I had been bit by the business bug and was longing to learn more in that arena. Shortly after that pursuit, a relationship (the current one with my girlfriend) brought me back to Tallahassee where I started working in the very same lab I studied in during my undergraduate. This role as a laboratory manager opened up many doors for me. One of these was the pursuit of my Master's in Business Administration. As an employee of FSU, I was able to enroll for free.
I worked in this role for about a year before networking my way into the office of a prominent real estate developer headquartered in New York and Miami, FL. I set a meeting to ask about the industry and see if real estate was something that I wanted to keep on my horizon. Big lesson learned here: just in having this meeting I was offered a Summer position with the firm as a financial analyst. I couldn't believe the power of networking at that moment. Pick up the phone + set a meeting = job offer. If only more graduates knew of this phenomenon.
After months of working out the details, we finally had a date set for the start of my summer position. I moved my things into an apartment, got in the new mindset of business, and… COVID-19. Just before starting this new role, the firm moved all employment remote and put a stop to their internships. Another life lesson hit me here. Hard. As Mike Tyson famously said, "everybody has a plan until they are punched in the face." I knew that I had two options: sit and dwell on what had just happened feel sorry for myself and wonder why I was dealt a terrible hand.
Or use it as a sign to pick back up and move full steam ahead onto what's next. Because obviously it wouldn't all end there, life is always just getting started. My girlfriend and I ended up moving out of Miami and up to Jacksonville where she is from to have some familiar faces as we regrouped. I sat down and did the only thing I knew how—I sent – 25 emails a day for four days until I had some meetings set up in my new hometown of Jacksonville.
One of these meetings leads to a job offer to work as a commercial real estate broker with a global firm. During my time as a real estate broker, I learned how to operate in a corporate setting. How to communicate in a professional manner, how to set up business pipelines, organize a CRM, set up proficient systems to conduct business, etc. I loved every minute of commercial real estate—especially as an investment broker.
I was working 12-16 hours/day driven by nothing more than a love for business development and networking. At the time I was also doing what many male cheerleaders do to make some cash on the side, I was holding stunt privates. A stunt private is one-on-one or two-on-one session where you teach a flyer how to coed a stunt.
There aren't many of us male cheerleaders—and of those that are out there and coach, very few have a structured, methodical approach to teaching stunting. It wasn't too long before I started to realize that all of my efforts in real estate were driven purely by money. I asked myself the question that Warren Buffet always poses to people: would you do what you do for work if you weren't getting paid?
Shortly after having this conversation with myself, I decided it was time to move on. And like any entrepreneur, I couldn't help but notice the over-demand and undersupply of coed stunt instruction at Allstar cheer gyms. I decided with my love for coaching/working with athletes, knowledge of starting a business, and desire to pursue something I am truly passionate about, that I was going to go all in and start this company.
Without a building to conduct business, I decided to model the business in a fashion where I was able to leverage other people's real estate. I began putting together events around the NE Florida area at host gyms. We quickly gained attention and were able to take our events out of state to Georgia, New York, New Jersey, Philadelphia, Pennsylvania, and Tennessee to name a few. I focused on the branding to be sure we were growing an audience that would allow the company to grow much faster in reputation and legitimacy.
Through our traveling events, we had stirred up enough noise and interest that we needed a physical location to offer our service, and add services. Today, we have been operating out of that facility for two months. We built out an entire weight gym in our facility and have begun expanding our Hybrid Athletix program which is meant to aid in the development of our athletes on the strength and conditioning front.
Every day we have the privilege of working with athletes from all walks of life with all different goals. We are educators/mentors over all else and work to turn our athletes into leaders both inside and outside of their sport.
Can you talk to us a bit about the challenges and lessons you've learned along the way? Looking back would you say it's been easy or smooth in retrospect?
There were a few struggles in my life that have played a large role in shaping who I am as a person.
1. My parent's divorce.
When my parents decided to separate I felt like the foundation of my life had fallen out from underneath me. Through this experience, I had my first true internal reflection.
During that time I came to the realization that you have you in this world, and that's all you're guaranteed, so you better get really comfortable with yourself and learn to like who you are.
2. Battle with anorexia.
In what I believe started as a means of finding control in my life, I began dieting very intensely in pursuit of "health." Feeding my brain with misinformation/lack of knowledge on how to apply information, I ended up in a very bad state of health.
I was severely malnourished, I couldn't focus, control my emotions, or even socialize in a normal fashion because of my obscure eating patterns/tendencies.
3. Moving states.
During my sophomore year of high school, I moved from my hometown in Connecticut to live with my mother in Florida. This move was one of the most uncomfortable things I have done. I was in a new environment and didn't know anybody.
4. False certainty.
Once I got to college, I made a diligent effort to focus on getting set up for what came after undergrad. With two solid options, I was going to either:
A. Move out to Colorado and work with a researcher while pursuing my Ph.D. at CSU
B. Move up to Providence and work as an assistant coach while pursuing my MBA
Both of these options were on the table my senior year. I was in a great position with both and felt that the decision would boil down to which I was more interested in pursuing. Then last semester of senior year, both options were taken off the table for different reasons, none of which I had any involvement in.
So I went from two great post-graduation options to zero right before graduation.
Great, so let's talk business. Can you tell our readers more about what you do and what you think sets you apart from others?
Hybrid Cheer is an independent coed cheerleading gym that provides a platform for athletes, of all ages and skill levels, to experience, train, and develop collegiate level, coed cheerleading skills.
This program was founded by me, Bonde Johnson, a former USA Weightlifting certified coach, competitive gymnast, and college cheerleader/coach, along with my team, we have a broad depth of knowledge and experience in the realm of exercise physiology and coed cheerleading that we intend to use to develop these athletes into the best they can be.
Our mission at Hybrid Cheer is simple: provide the opportunity to all athletes to experience coed cheer, in its entirety, as early in their cheerleading careers as possible. We do this through an organized, structured program based on biomechanics and technique. We provide practical knowledge to athletes and coaches about stunting techniques, assessing movement, motor learning, effective coaching, and programming training.
Through this, we hope to create more well-rounded, dynamic cheerleaders and sustainable programs/careers. We believe that a true "Hybrid" athlete encompasses the full gamut of cheerleading, not just stunting or tumbling. One element that sets us apart from many is our focus on mindset and building the character of an athlete inside and outside of the gym.
During private training at our facility or a 4-hour work-intensive clinic, we take the athletes through partner stunting, pyramids, baskets, and tumbling. Our clinics are fully staffed with male and female college, and former college, cheerleaders who have all proven to be both outstanding athletes and upstanding individuals. We've made a commitment to excellence in instruction and mentorship, and to listening to our athletes' goals and ambitions.
We provide unique value by continuing to build and maintain strategic relationships within the cheerleading community so we can pass those connections on. Our clinics/brand originated in NE Florida and we are slowly expanding throughout the state and country.
Is there any advice you'd like to share with our readers who might just be starting out?
When I was first starting a business there is a handful of things that I would have done differently the second time around.
1. Focus on your why.
When I hear people talk about starting businesses to make money, I know instantly that the likelihood they survive is minimal. Every business has ups and downs and in the beginning, there are a lot more downs than ups.
If you don't have a truly motivating reason, or "why" behind what you're doing, you will not be able to weather the storm. Remind yourself constantly what your goal is with starting your business. Your mission should be the first thing you share with your audience.
2. Make a plan, and throw it out the window.
There is a science to starting a business but there is an equal amount of art. You need to follow a well-thought-out plan but understand that even the most detailed framework of starting a business will be thrown completely off by a multitude of unexpected variables.
You need to be able to listen to your intuition. Sometimes certain things might not make sense on paper but you know it is the best decision–trust yourself.
3. Macro patience, micro speed.
Quoted from Gary Vaynerchuck. People need to realize that entrepreneurship is a marathon. There is no fast or easy path to success. There are going to be things you can overthink at every step, don't.
You have to be able to understand the process is slow but that every day you should be moving/working towards your goal as quickly as possible.
4. Always keep a paper trail.
Business is cutthroat. People are money hungry. You will be exploited for profit at the first chance somebody gets. Always have the receipts. Never operate without some type of written agreement. Don't make it complicated, just make it something.
5. Stay curious.
The day you think you know everything is the day you stop learning. Be skeptical, not just of others but of yourself. Always listen to others and try to learn from them. We're our own biggest obstacle. Leave your ego at the door when you decide to venture out into entrepreneurship.
6. Be kind.
Everybody is a connection to somebody. You should be the person that everybody likes, and not in a fake way. Be genuine, be kind. Treat people with respect. Don't let your emotions control that. If you're the type of person people like then your business will do well. All it takes is some genuine interest and kindness towards others. It will pay dividends down the road.
7. Nobody knows what they're doing.
The grass always seems greener, and people always seem smarter, like they have it all figured out. We're all just walking around this giant rock trying to figure it out. Anybody who claims to have it figured out, doesn't. Don't feel alone in your confusion/questioning.
I will be the first to raise my hand and say I'm just making things up as I go. That's the creative process and the second that stops, the business is stagnant.
Contact Info: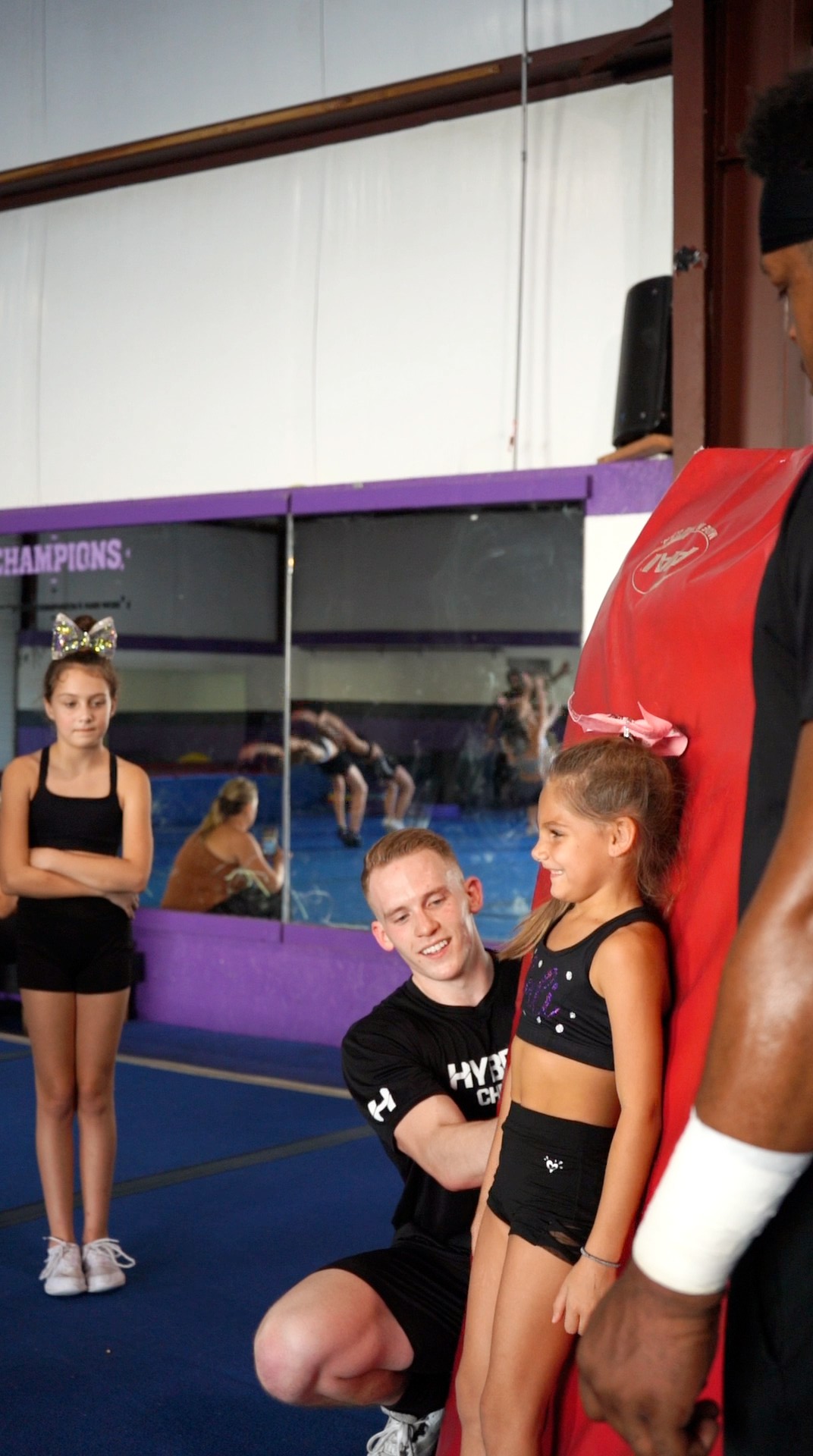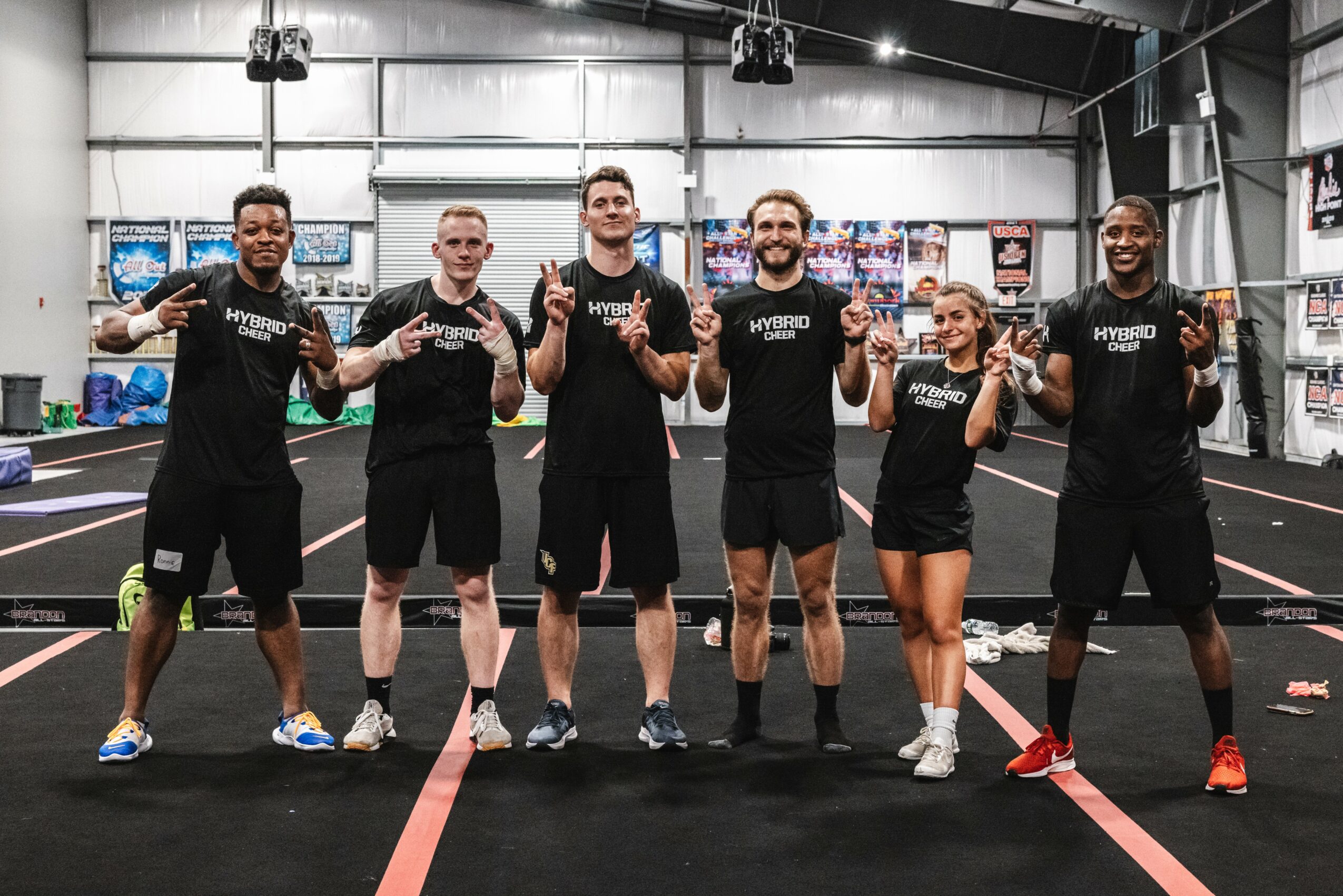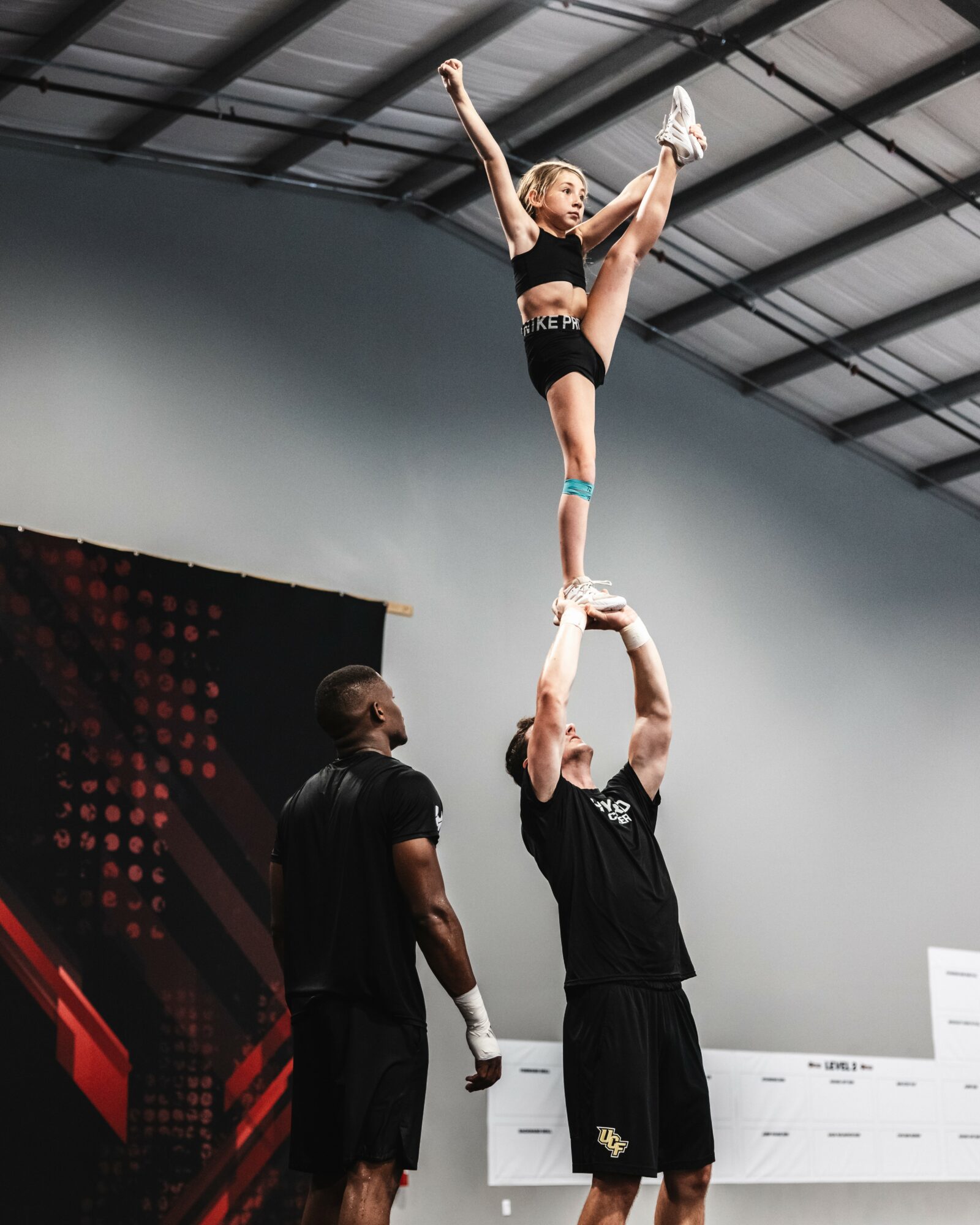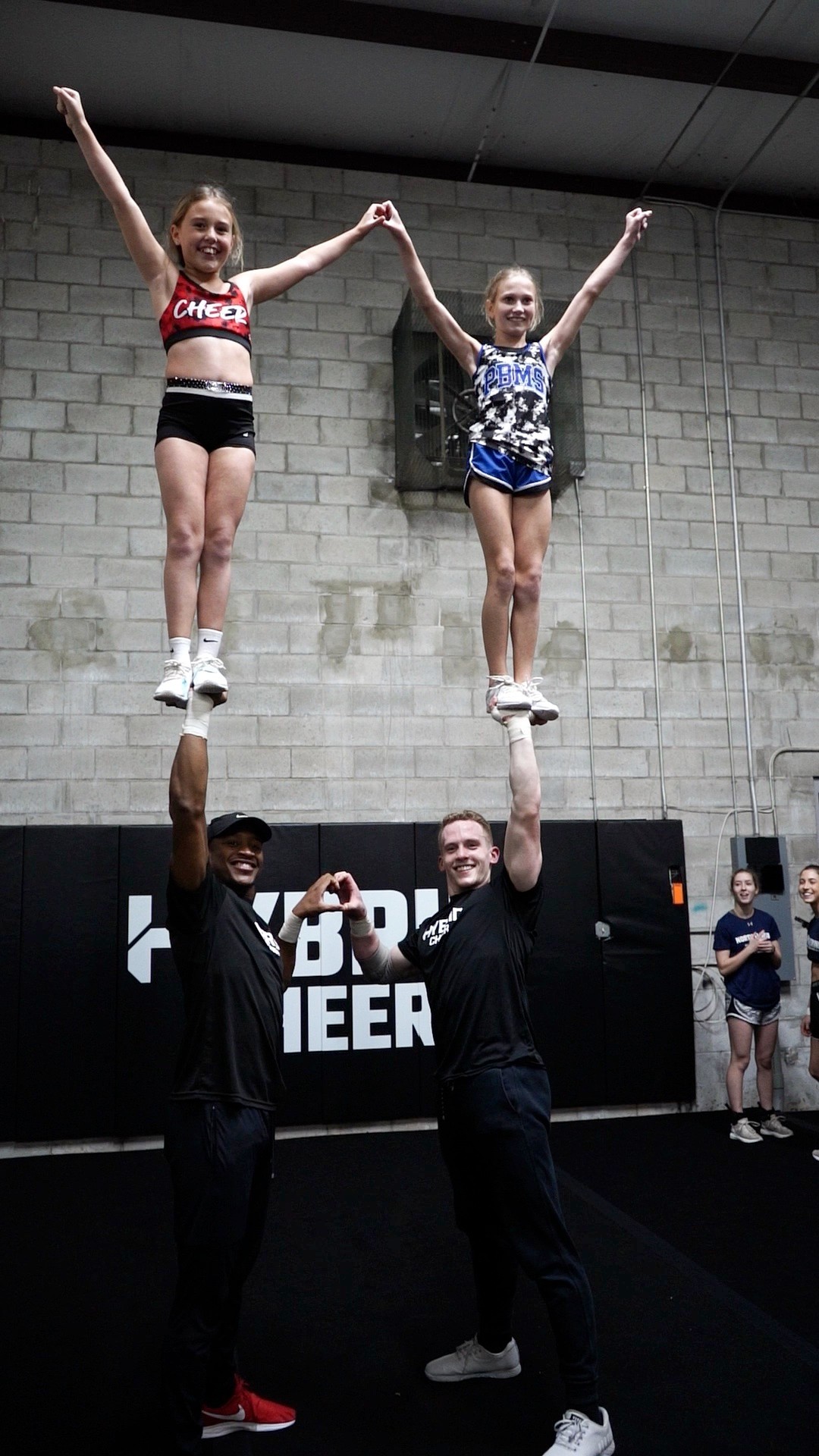 Suggest a Story:
 VoyageJacksonville is built on recommendations from the community; it's how we uncover hidden gems, so if you or someone you know deserves recognition please let us know 
here.