Today we'd like to introduce you to Freddy Burgos.
Freddy, we appreciate you taking the time to share your story with us today. Where does your story begin?
Growing up, I always aspired to do something creative in life. As a kid, there are a lot of dream jobs I had in mind through different phases of my life. Whether it would be an astronaut, a children's book author, or even something as uncanny as becoming Spider-Man or a member of the Fantastic Four.
All of those creative aspirations eventually evolved into my passion for film. In the sixth grade, my brother Francis bought an old copy of Reservoir Dogs on DVD for his fourteenth birthday. And from then on, that movie becomes a gateway to my enthusiasm for cinema. Throughout my middle and high school years, I become so enamored by many cinematic classics and contemporary arthouse films. So much where I utilized some of my personal knowledge by creating a plethora of short films and videos with my brother and a couple of buddies of ours.
During this time, I sifted through different avenues in channeling my creative energy more constructively.
In the summer between my sophomore and junior year, I made a short film called Quitting Time!! about an amateur cocaine junkie/petty thief on a personal decline from a feature-length script that took me nine months to write.
I was also a frequent member in my high school's drama club, dabbling in the acting game by performing in various plays and skits in both the classroom and onstage. One particular role included my leading performance in The Addams Family Musical as Gomez Addams.
After graduating high school, I was then given an opportunity to intern for Cox Media Group in the summer of 2019. During that brief time shadowing my mentors in a couple of creative projects, my knowledge of film continued to prosper in both the technical and business aspects of video production.
Once my internship was finished, my brother and I slowly became frequent attendees of the Jacksonville Film Bar Community. We began to make connections with some of the local filmmakers and creatives around the city, and made a collection of short films and projects for creative challenges and festivals created by the group.
As my brother and I started to refurbish our social circle around the time the pandemic gradually became less restrictive, we met up with Francis's old high school buddy Emmanuel (aka Manolo) in the spring of 2021. Manolo was at the early stages of producing new content for his YouTube channel in a similar notion Francis and I were looking to make more content for ourselves. Since then, the three of us would frequently collaborate in producing various videos together, as ridiculous as we can be in our shenanigans.
Fast-forwarding to the Fall of 2021, my creative hunger still needed to be fed. As fun as it is being a helping hand to both my brother and Manolo for their videos, I felt as though I wasn't doing anything to help myself creatively. I felt stagnant in the position where I was. I had so many ideas flooding through my mind, but had no proper means for them to be executed.
Luckily I was encouraged by both my brother and Manolo to start with smaller projects (such as vlogs and short films) and see how each of them encourages my creative growth. In a particular conversation I had with Manolo, a month before my channel was created, we specifically went back and forth on how we should "put content over clout". It doesn't matter how many subscribers our channels may have, just as long as we're producing wholesome quality content from ourselves.
Hence led to the creation of my personal YouTube channel, Fresh Lad Collective.
Would you say it's been a smooth road, and if not what are some of the biggest challenges you've faced along the way?
I would be lying if I said I trailed along an easy path. With the way life operates as it does, it is always inevitable to undergo trials and tribulations.
For a long time, I always felt there was an "emptiness" within myself. In many efforts of trying to fulfill a void, I look to various superficial things to simply be happy.
High school was a definite period for this notion, in which I struggled to find myself and accept my overall well-being. Moreover, I would always be compared to others, looking for various things to do to be impressionable, and I went above and beyond to change certain things only to feel completely degraded afterwards. Even with a few small "successes" under my belt, I still felt as though I wasn't doing enough. Having been told a couple of times that I wouldn't be successful with my personal goals and dreams put a personal stint on me. I felt discouraged about doing the things that I loved, or even when trying to be myself.
As soon as I graduated, I promised myself that I would disregard what I have been told negatively and live life on my own terms. There wouldn't anything that would get in between me and my dreams.
But when the pandemic began to emerge, my mental health was draining while in quarantine. I was completely constricted. Although I tried to do various things to either pass the time or enable a sense of hope within myself, everything just seemed impossible when it felt like the world was ending. All of my own passions and aspirations were difficult and pointless to execute. In addition to COVID being such a monumental entity, everything else in my life would spiral into complete chaos.
Thus, for a huge majority of the past year and a half, depression was my closest companion. The dormant emptiness within myself transmuted from a series of chaotic events and major disappointments. I spent much of my time walking around stagnant with no innate sense of purpose, and I was drowning in a plethora of overwhelming thoughts streaming through my head. My outlook on life grew much darker.
It took what felt like an eternity to shake off my depression and truly make peace within myself.
Sometime earlier in the Spring, I experienced a spiritual catharsis during a renewal retreat at my surrogate parish. I was initially quite resistant to what the retreat offered, as I was still in a drastic place with my personal faith. As the rest of the weekend unraveled, however, I was starting to feel my heart open up once again. All of the heavy emotions that have prolonged within myself began to wash away.
As soon as one of the spiritual directors said: "There is nothing more refreshing than hearing the words 'God has pardoned you from your sins, you may now go in peace." It was as though my soul was replenished. I broke down in an outburst of tears, finally letting go of what had weighed me down before. I was starting to forgive myself and be at peace.
After the retreat, I realized that sometimes the most difficult aspects in life help sharpen us to the best versions of ourselves. It is not always an easy road, but we have to be steady. Take one day at a time, and try to appreciate life in the best way we can. As much as we dismiss the little things in life, we tend to forget that they are the most important. All the failures, our struggles and small successes will each lead to something beneficial down the line.
Alright, so let's switch gears a bit and talk business. What should we know about your work?
I am a local filmmaker within Jacksonville and a content creator for my YouTube channel, Fresh Lad Collective. Although admittedly I am still at an amateur level, I continue to let my skills prosper through various videos on my channel with vlogs and short films. While doing so, the entire goal of Fresh Lad Collective (for now) is to see how much of my work will evolve. Each video I create is not a fun way to exercise my creative energy, but also a beneficial way of building and honing my filmmaking skills up. Whether it be in acting, writing or directing.
Throughout the past couple of months since I have started making videos for Fresh Lad, I am most proud of the way I was able to rekindle my creative passions. The people in my circle, particularly my brother Francis and Manolo, have supported this notion at the start. One of the most rewarding things we've done together was the 48 Hour Film Project. As the challenge typically puts all the filmmakers in competition with each other, we approached the 48 for the sake of having fun. The three of us have grown to appreciate the joy of creation itself. From the first two years of doing the 48, we have gained a lot of traction from just being ourselves. People have told us that our dynamic and creative energy utilized together makes us stand the most, and much of it does reflect back towards the videos we present.
That's when I also realized that if you are truly passionate about something, everything will fall naturally into place. Like I said, it's not about the money, or even about some merit you may acclaim, but how much passion we put behind the things that we do.
What matters most to you?
I am quite appreciative of the people in my life. Although I have a couple of buddies that come in and out of my life, and my social circle tends to fluctuate every now and then, the main characters in my life have been the ones who supported me throughout this time. Particularly my parents, my brother Francis, and Manolo.
They are the ones who have helped me throughout the past couple of years, and still have encouraged me to aim higher and go for something greater in life.
Contact Info: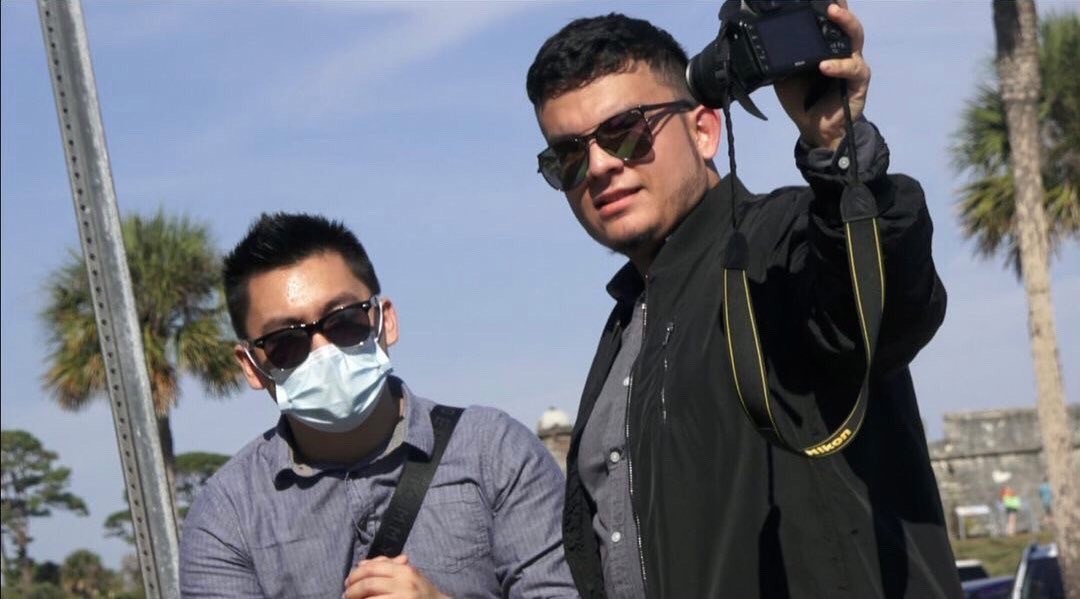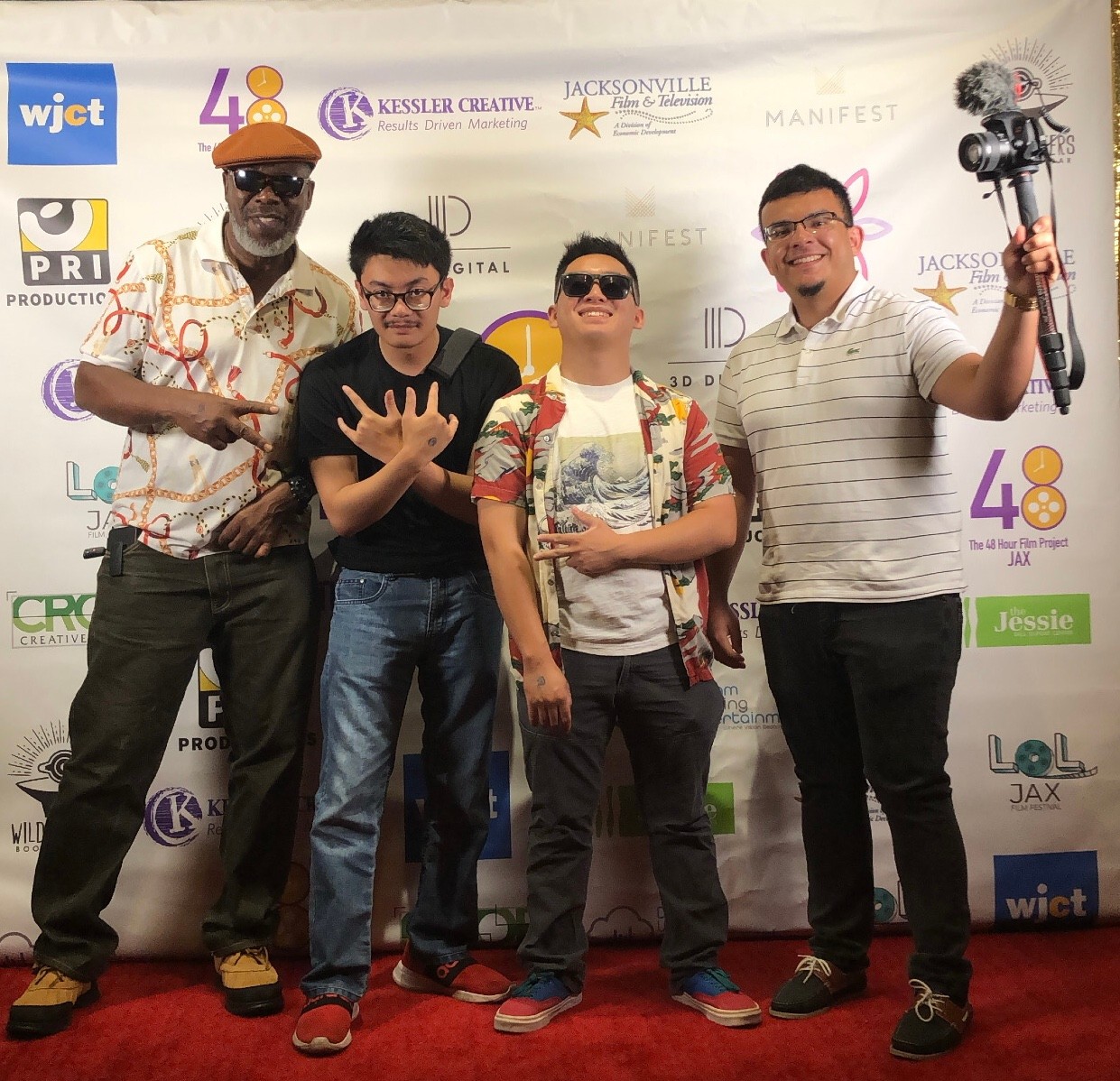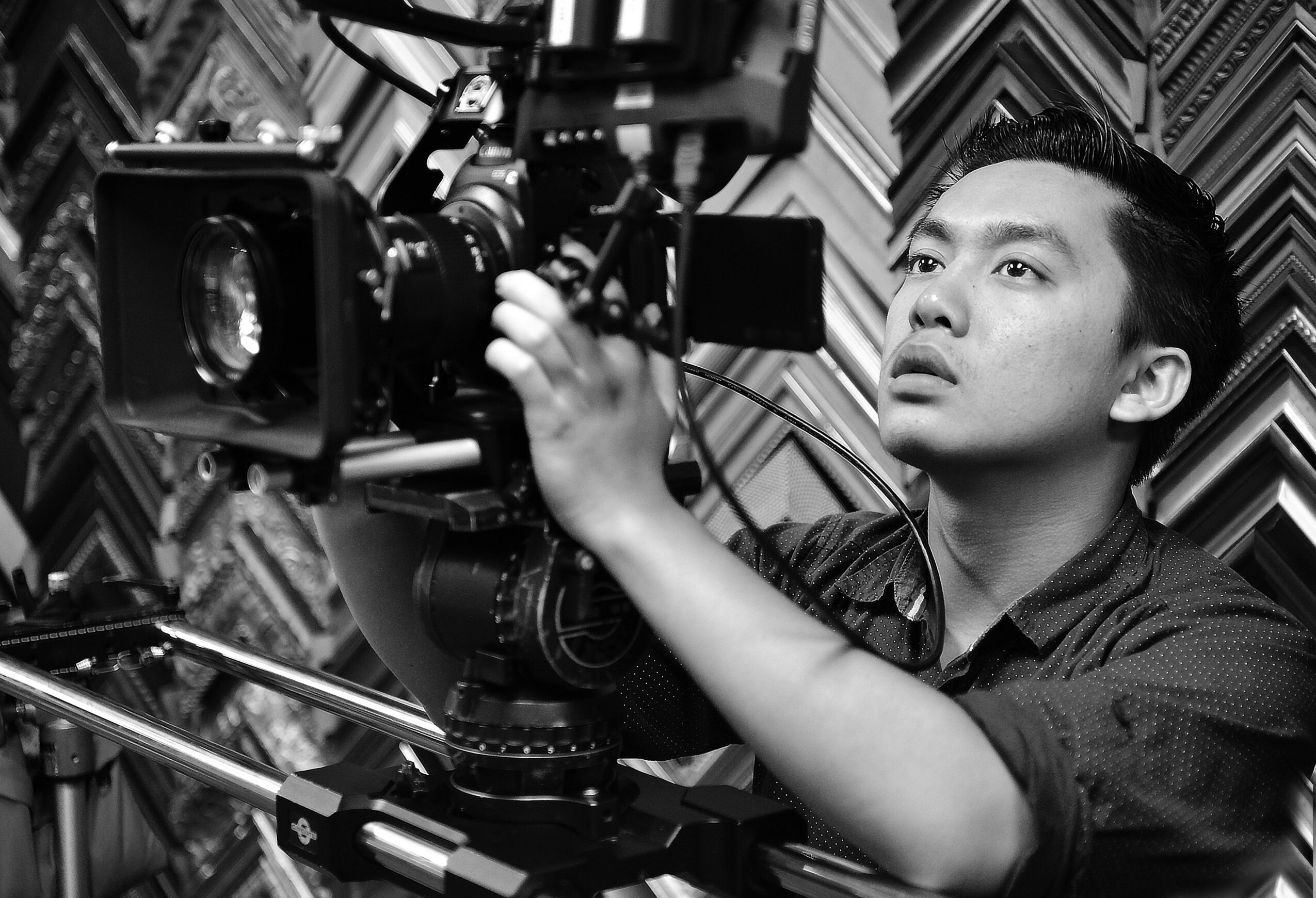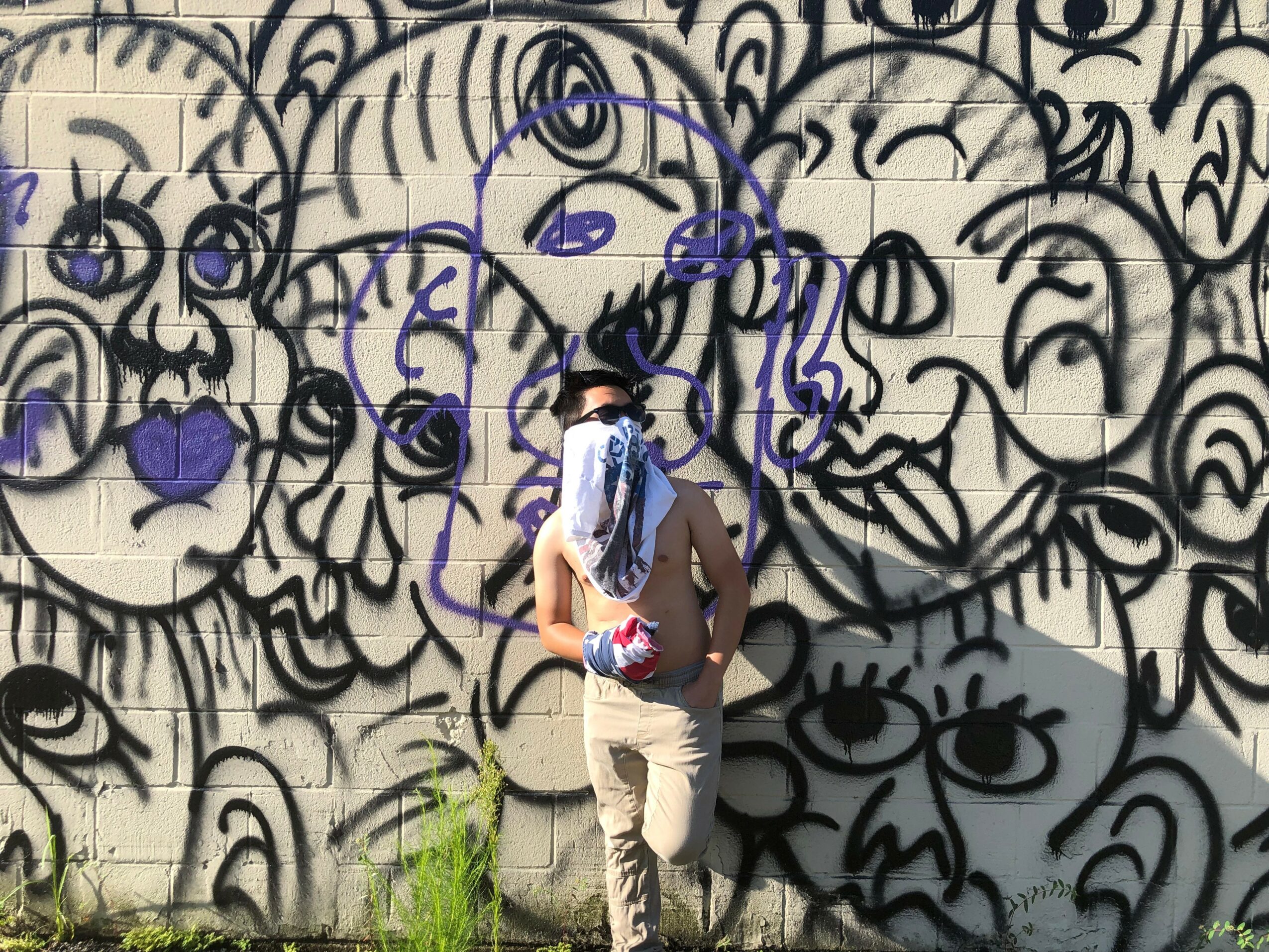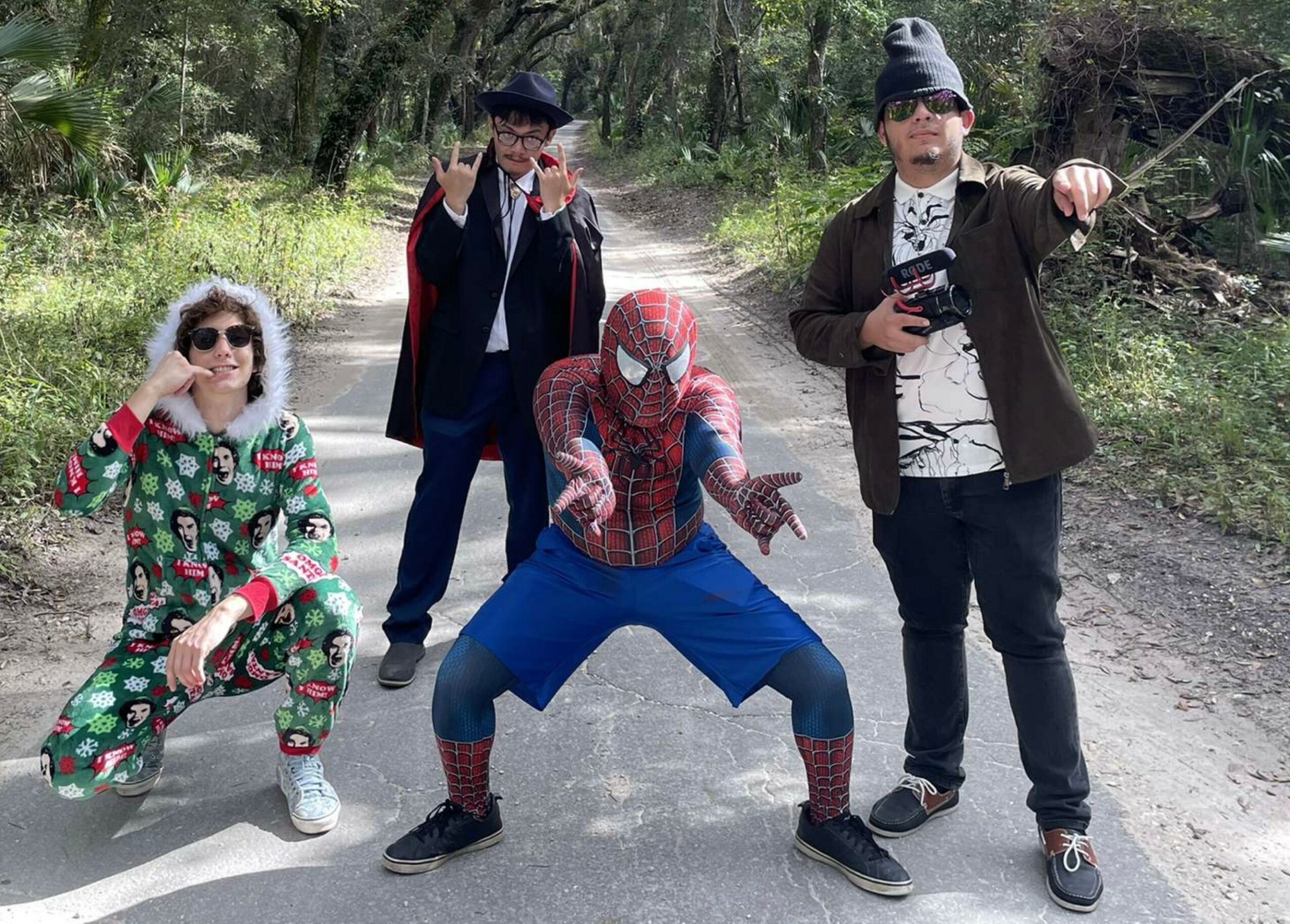 Image Credits
Francis Burgos
Emmanuel Villanueva
Tony Sotelo
Jacksonville 48 Hour Film Project
Suggest a Story:
 VoyageJacksonville is built on recommendations from the community; it's how we uncover hidden gems, so if you or someone you know deserves recognition please let us know 
here.