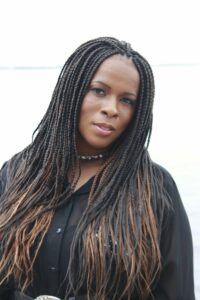 Today we'd like to introduce you to Tonya Love.
Hi Tonya, so excited to have you with us today. What can you tell us about your story?
My name is Tonya Love on one hand I am a Self-published Author, Song Writer, Poet, Certified Grief Coach, Certified Professional Speaker Activist, Actress, Executive Producer, Film writer, and Playwright. On the other hand, I am a survivor of molestation, rape, domestic violence, homelessness, Foster homes, suicide attempts, depression, alcoholism, teenage pregnancy, and impoverished thinking, but Nothing hurt or devastated me more than when I became the survivor of the gun violence that ended my son Prosper's life on Oct. 5th, 2014 just 5 days before his 18th birthday. I didn't understand or fathom the reason for the abuse and dysfunction or the incredible gifts that laid dormant inside of me until I joined my hands together and united my miseries to create my ministry better known as the Nonprofit organization called No Weapon Shall Prosper Inc.
No Weapon Shall Prosper is a scripture that was introduced to me by a Pastor after my premature 4lbs 7 ½ oz baby boy Prosper, nearly died of a respiratory infection that threatened his infant life. It was then that I learned to pray the 17th verse of Isaiah that continues to be so connected to my son. I persistently spoke this verse over my miracle son whom I had given birth to in the intimate confinement of my bedroom until he learned to speak it over himself. It literally became our favorite Bible verse.
Growing up the only thing I could depend on was my faith. As I studied the Bible I have come to realize that Words have the biggest impact on our lives. They are used as our primary way of communicating our thoughts to ourselves and one another. Words are transferred to our hearts and minds almost 24 hours a day seven days a week through conversations, readings, songs, tv shows, movies and even in our dreams. In short, Words are spiritual; they can never die and they are what form our individual worlds. Just as the saying goes "the power of life or death lies in the tongue."
Words are what gave me hope when I tried to commit suicide at the age of 17 while pregnant with my oldest son Ezekiel. The words of a Pastor who knew nothing about me, but told me how special I was and how much God loved me. It was these words that made me seek out God's "Word" even more where I would learn the true definition of love, and how to truly love myself and others while teaching others how to love me properly. Inspirational poetry that was once penned as a hobby to encourage, empower, and educate myself would later become the weapon used by many to combat the same evil giants I once faced.
As I began to denounce every negative word spoken over my life and counteract them with affirmations from God's Word I began to reshape my life so that it fit God's narrative. So one can only imagine the turmoil when my son Prosper whose birth was so gracious and who was named as a connection to God's promise of prosperity died a brutal death at the age of 17; the exact number of the verse No Weapon Shall Prosper (Isaiah 54:17) and my exact age when the preacher spoke into my life.
Confused by the synchronism and not understanding the Sovereignty of GOD caused my faith to waiver and my emotions to collide into the traffic of endless " What if's. I read my Bible. I read of Heaven. I grew to imagine how my chaotic life could be transformed, transformed the moment I died into acceptance, peace, and joy. I didn't fear death, I graved it. There were no words others could say to rationalize my grief and unbearable pain as I watched countless youtube music videos each with tens of thousands of views of my son's friends and enemies embellishing his death and promoting the ignorant peer pressure and violence that snatched his life before he could fulfill the essence of his name. My son's legacy was being created by people who didn't know him intimately, the same people who lured him into his death were now using him and other gun violence victims along with their influential words to music to further the ignorance and demise of our young society.
To describe Prosper is to describe a young man with a good heart who was literally trying to live up to his name without truly learning its meaning. Although he was an old soul wise beyond his years with dreams beyond his reach he was an impressionable and loyal kid. The absence of child support or a positive male role model plus the dysfunction of a broken and struggling single mother caused his dream of becoming a merchant seaman to sail down the shore. I tried to swim through the tortuous raging seas to keep my family afloat to the best of my abilities by keeping them affiliated with a church, sports and after-school programs that were to act as a co-parent for them. I even single-handedly moved us out of the low-income housing off of the government assistance by bettering myself and my situation going back to school and cleaning up my credit so that I could be the example my children needed. Prosper who used to sell water and Gatorade to help purchase his school clothes when he was younger had been pressured into selling drugs. It was fast money, a means to an end. Unfortunately his end.
At the time of my son's death, he had a small safe hidden with $3000 saved and an application for the merchant seaman program. Just a few weeks prior he assured me that he wanted to leave Jacksonville on his 18th birthday to pursue this dream but the voices of his friends sadly drowned mine and his own conscience. Although merchant seaman doesn't seem like the most intriguing job it was his passion to sail around the world and start anew away from friends he knew truly didn't care about his well-being and away from a society where you are judged by where you came from opposed to where you are trying to go. Grievously the money he had saved to become a shipmate was used to cremate him and his dream.
This was supposed to be the end, but unfortunately, there are too many Propser's around the world who have been raised to do the right thing but circumstances and peer pressure sway them in another direction. Too many Propser's die before they Prosper.
With words from my pain and experiences I've shared and touched the hearts of many through Songs on YouTube, interviews on media outlets, and various speaking engagements including the state capital. As I continue on this journey soaring through the deep waters of raging seas I realize my son's dreams didn't die with him; they are embedded into the core of my being as his Spirit resurrects the power of the Words I gave to forever identify him. They have now become the captain of my life as I've taken Prosper's desire to sail and created an ark called "NO WEAPON SHALL PROSPER." This is the organization where the hurting and lost can find a safe haven from the tsunamis that rage against them and just like my son envisioned our ship will navigate up and down the coast and through the airwaves as we reach people with words of motivation, stimulation and inspiration through our books, songs, videos, films and live events and public speakings. We invite you to stand in agreement with the millions of people who have been affected by social injustices some whose voices have been forever silenced and others who need to be amplified and echoed through the forest until it reaches the tree of our government and it executive, judicial, and legislative branches shaking each branch awake to the realization that" We must attack social injustices before it attacks us." And with God's help, No Weapon Formed Against Us Shall Prosper!!!!
Like an Oasis that gives life to a barren ground, Nwsp creates hope and healing as we empower. educate and entertain from experience and empathy.
Utilizing multiple tools in an artistic fashion such as Creative Writing, theatrical arts, radio and music to reach people who are suffering from challenges, social injustices, and bedeviling issues.
Through the beauty of the arts, the solace of words, and revitalizing tunes we are dedicated to creating a more beautiful, peaceful, and harmonious canvas known as the world and each client is our Masterpiece.
Would you say it's been a smooth road, and if not what are some of the biggest challenges you've faced along the way?
No, it has never been smooth but nothing worth it ever is…
Having my son Murdered and replaying his last moments repeatedly in my head was torturous and the most self inflicting pain I could ever put myself through, but I was determined not to allow his death to be in vain and not allow his legacy to be forever tarnished.
People even the ones closest to me could not understand the stages of grief or the immense pain and pressure to keep my child's spirit alive and make something good out of something so horrific.
I have experienced betrayals and judgments from the public and people closest to me even from those who have shared the devastation of having a child murdered.
During this journey, I have lost friendships, companions, and loved ones but I remained the course.
Sowing my talent, time and money into my dream was also very stressful and at times seemed as if I was pouring from
a well that I had to dig so deeply out of to find any kind of substance just to pour it into a boat full of holes, but I realize that you can not expect people to sow into you what you are not willing to sow into yourself. . So I kept praying, and pushing.
Finding people to believe in you and understand your motives is another thing that often quenched my drive. So many nights I spent crying trying to defend my heart but I kept going believing God would supernaturally bring me into the presence of those I needed to push me to the next level. My only job was being prepared for whenever He would.
We're always looking for the lessons that can be learned in any situation, including tragic ones like the Covid-19 crisis. Are there any lessons you've learned that you can share?
Covid 19 has taught me to further not take things for granted and always be prepared for change. It has also clearly shown the need for human relationships through contact and engagement. We need each other to survive.
Contact Info: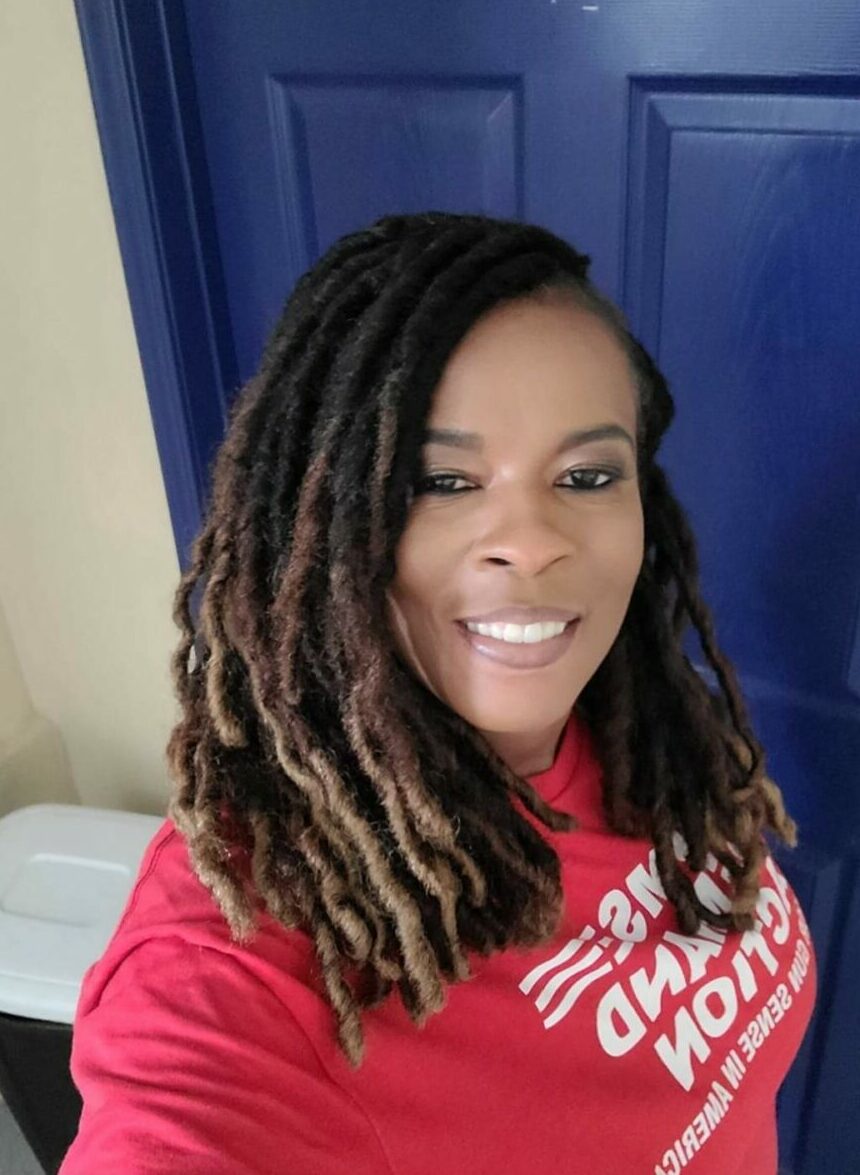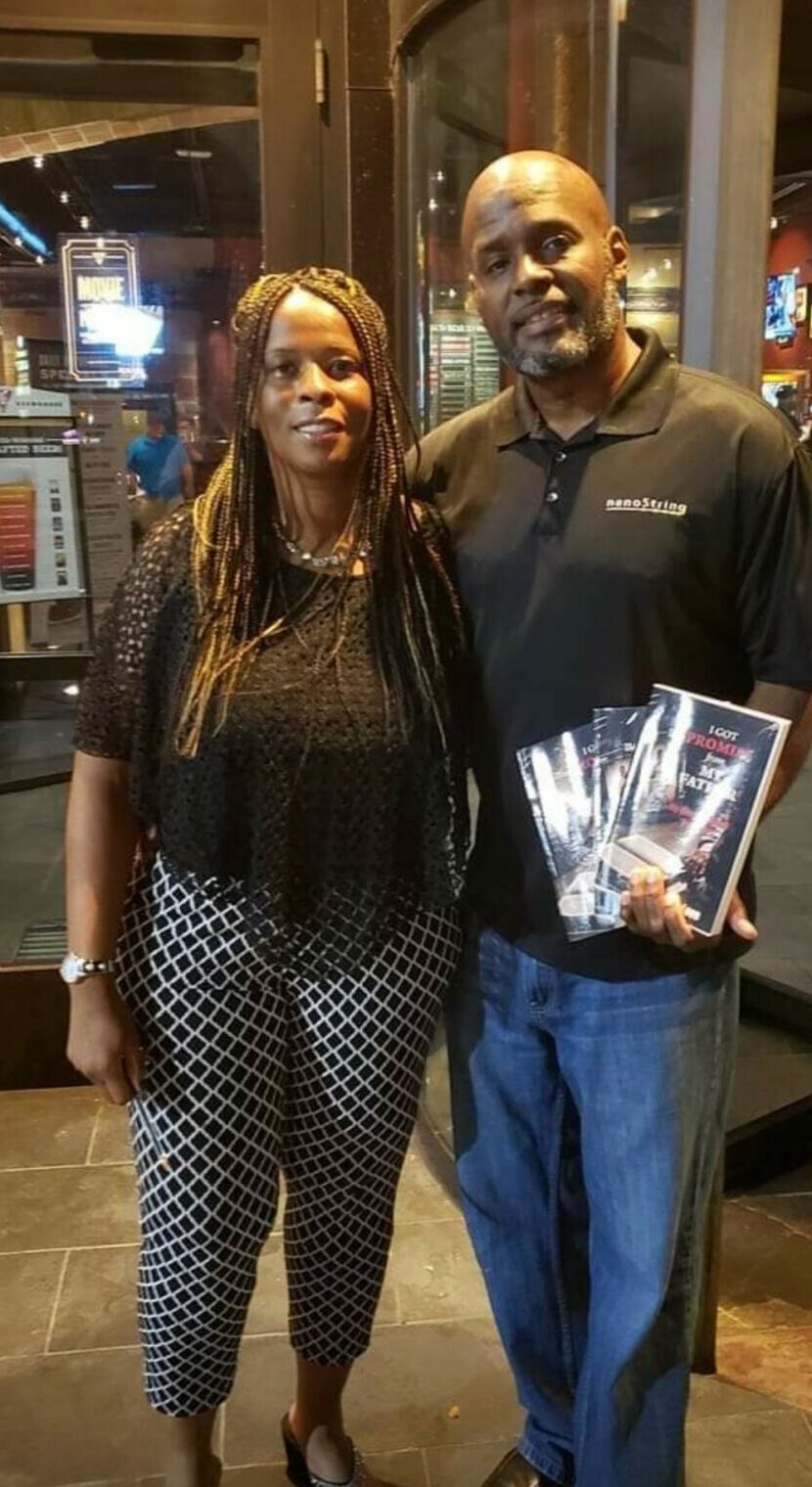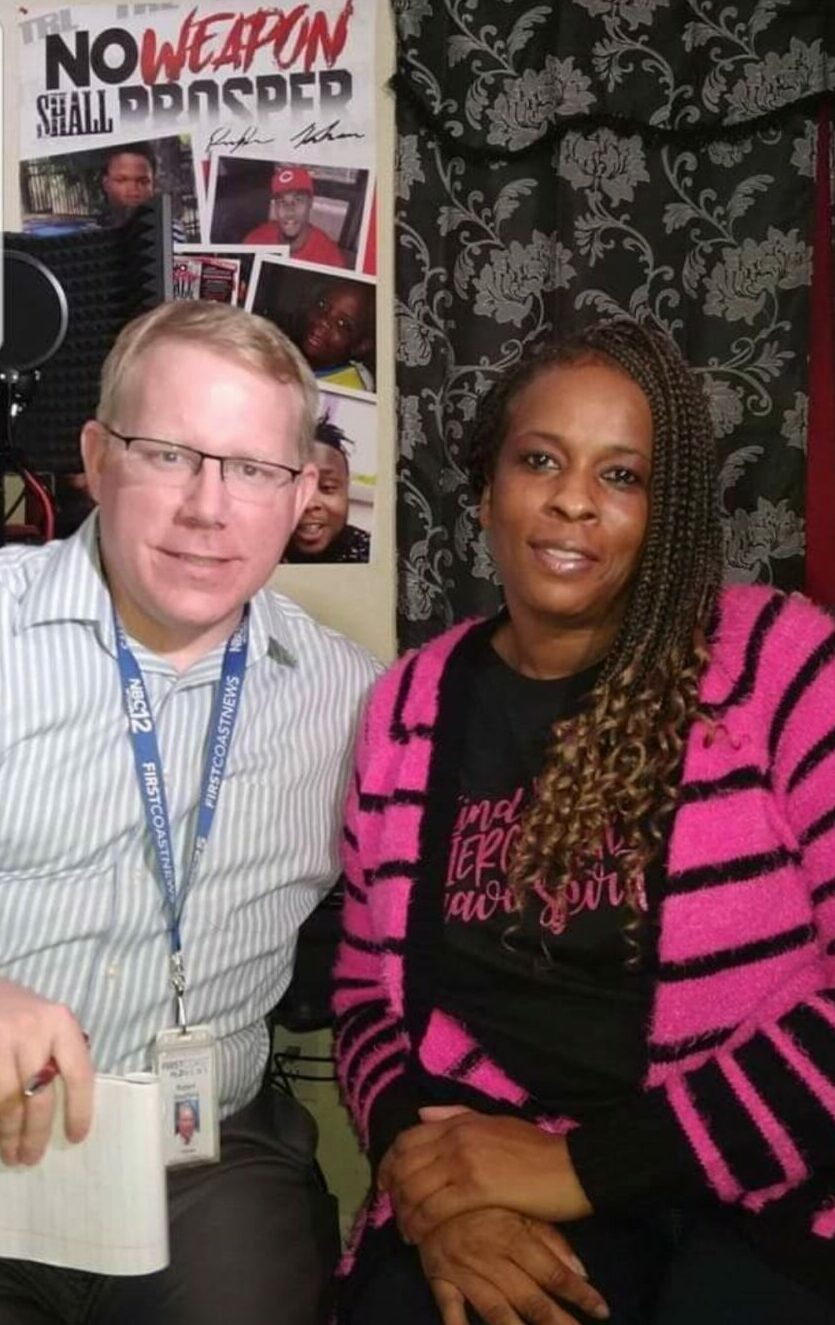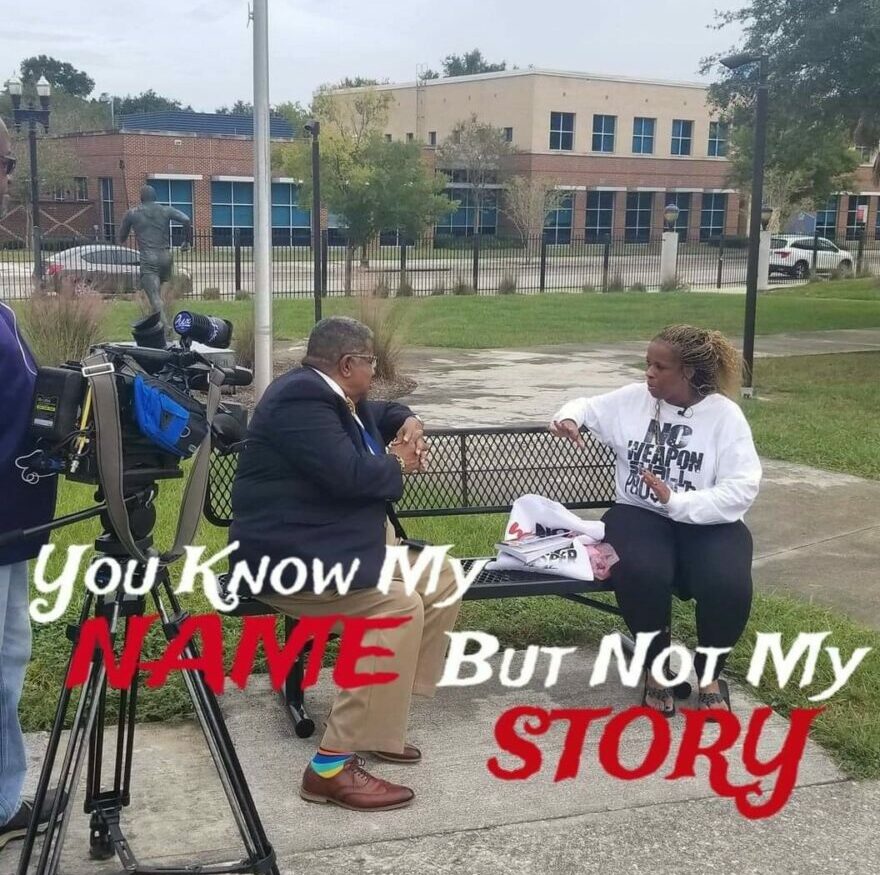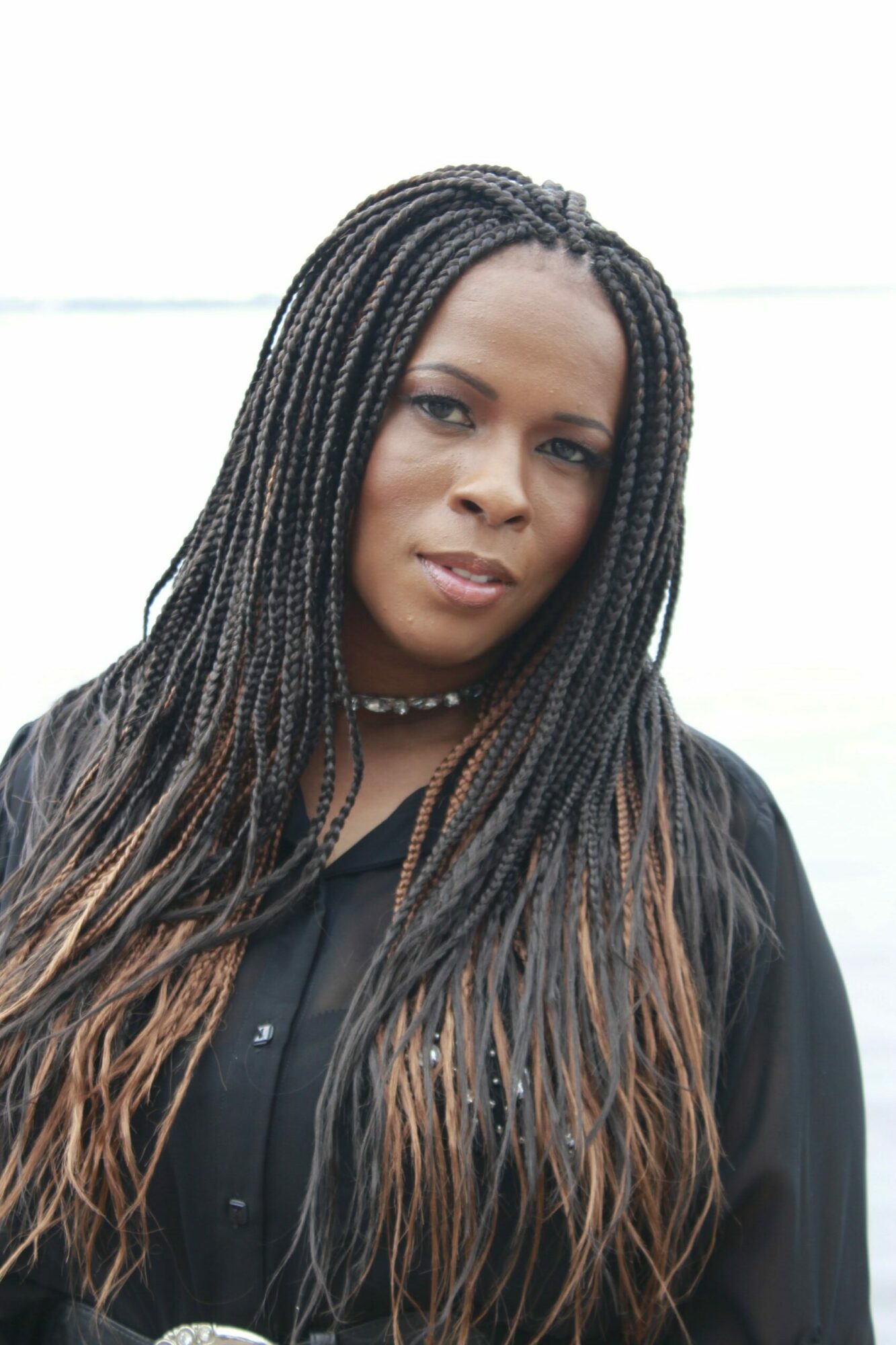 Suggest a Story:
 VoyageJacksonville is built on recommendations from the community; it's how we uncover hidden gems, so if you or someone you know deserves recognition please let us know 
here.