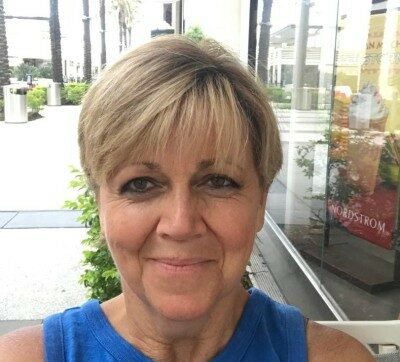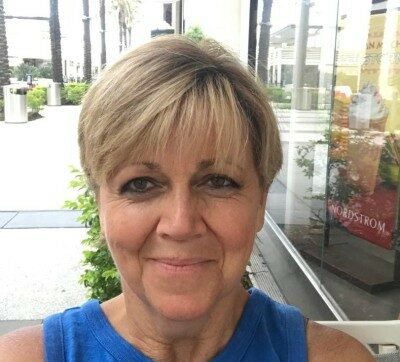 Today we'd like to introduce you to Kimberly Miller.
Hi Kimberly, we'd love for you to start by introducing yourself.
I am the Executive Director and Founder of FemArt Galler, Inc. My organization is a 501(c)3 that aims to elevate women artists' visual voices through exhibition opportunities, educational programs, and community outreach. FemArt began in January of 2017 after I went with a friend to Washington, D.C., to march with over a million women to ensure the new administration would hear our voices. I was inspired by the sea of women and men who were there to be heard and seen by the world. The speakers were empowering, and I knew I needed to act on this call to action. When I returned, I contemplated running for government office. Instead, I faced the fact that I was about to graduate from the University of North Florida after four years of getting my Bachelor of Fine Arts degree and needed to make sure that at the age of 56, I would put that degree to good use. I called other art students to join me in a venture and had two other classmates who wanted to begin an organization for women by women and be involved in the arts. I researched many women before us who had already faced the challenges of being female artists in a paternalistic society and found that The Guerilla Girls and National Museum of Women in the Arts had provided plenty of information and facts about where we stood to date. With these resources, the three of us began FemArt Gallery, Inc. We did not do it alone we had the Small Business Development Center at UNF guide us and lead us to build a solid base for this organization, and from there, we began our journey.
Would you say it's been a smooth road, and what are some of the biggest challenges you've faced along the way?
It has not been a smooth road. I faced an uphill battle shortly after beginning this journey when my partners told me they each had challenging circumstances that would ultimately take them away from the organization within the first year. Stephanie Andrews faced a move across the country to California after three months of working on our organization, and the other person, Karen Alber, faced several health challenges that prevented her from being involved as much as she had hoped. Then there were the numerous board members who also left after short periods due to conflict of interest, personal situations, and various other reasons. Each time I tried to build a strong board, I would face challenges of board members telling me what I needed to do to make the organization stronger and not as much support or effort in developing the organization. Too often, I was left to prepare exhibitions, work on education programs, reach out for membership and try to raise funds. I never had a reliable Treasurer and had to do the accounting and programming alone often. I would get some great board members, and then their personal lives would involve caring for parents, children, and family members, and then I would again pick up each committee's demands until I found someone else. Volunteers were fantastic when I could find them. There was much enthusiasm at the beginning of getting volunteers; they, too, would be caught up in life's demands of their time. Then there was that pandemic! Oy vey! That was quite a surprise for the world! I was determined not to let a pandemic take down our great organization and found a way to exhibit women's artwork on an online virtual gallery program. I even interviewed over 18 women to promote them on our social media, which could be found on Youtube. At the beginning of the pandemic, we were about to sign a contract for a brick-and-mortar location. Still, we soon realized that it would be too difficult to determine the length of the pandemic and had to forego a gallery location for a couple of years. And, of course, funding was a continual struggle throughout the years. So many people, board members, friends, family, and everyone in between continued to tell me to quit the struggles because this organization would not be successful. Still, I didn't listen, and I am glad I stood by myself the entire time and grew stronger in my will to change the status of women artists.
Appreciate you sharing that. What else should we know about what you do?
My art skills are what has held me through so many trying times. By trying times, I am not referring to my nonprofit organization alone but to my life situations. I began my art career at the age of five in my kindergarten class when I had to draw something that began with the letter "T," and I drew my teacher. Yes, that was my first portrait drawing, and it included a banana-colored headband with a matching dress, her black bob haircut and two eyes, a nose, and a mouth with lipstick that she wore. She recognized my talent with awards of gold and silver stars and my first exhibition when she brought me with my art to the first grade and showed me off. I knew then that I wanted to be an artist when I grew up. Art not only brought me recognition but also helped me to survive a turbulent childhood and adolescence and helped me to afford my senior high school trip by selling art in a garage sale. Art was a reminder that I could express myself and soothe myself through drawings. Unfortunately, I was not a very good student in high school. My career counselor did not know that I was good at art because he had looked at me as an SAT score and told me that I would never go to college, so I needed to take typing so that I would have a career after I graduated from high school. I wanted to attend art school, but my family could not afford to pay for an art school. This would later motivate me to begin my women's artist organization to help the youth fight adversity and never feel defeated. Instead of taking typing, I decided to join the Navy and leave Missouri, where I had been born and raised. I joined the Navy when I was 19 and served eight years on active duty and two years in the Reserves. I continued to be inspired by my travels, and after I was Honorably Discharged, I moved to Massachusetts and began my family. I was a single mother and relied on my military skills to raise my daughter, but I still dabbled in the Fine Arts when I could.
When I later married my husband and had another child, I opened a children's boutique called Childhood Dreams, where I sold children's wear and items, provided mural services, and was quite successful for a short while. We moved to Jacksonville, Florida, in 2004. My daughter was in high school, and my son was two years old, and we immersed ourselves in the Jacksonville area. I created artwork for my son's daycare at the Jacksonville Jewish Center, where I later taught after-school art classes, worked as an art teacher for the Torah Academy, and taught at the Jewish Community Alliance (JCA). My art teaching career seed was planted. When I returned to school in 2013 for my BFA, I had my mind set on an art degree. Although my high school counselor told me I would never go to college. I was happy to prove him wrong and did so when I graduated from UNF in 2017 Summa cum laude. Of course, my family is what I am most proud of personally, but professionally I am most proud of my perseverance and the artwork that has carried me through my entire life.
The crisis has affected us all in different ways. How has it affected you, and any important lessons or epiphanies you can share with us?
Covid-19 presented challenges and tragic endings to many lives. Still, I also saw people emerge with great strength, and many who served on the front lines of hospitals, nursing homes, police, firefighters, sanitation engineers, mail carriers, and even artists who continued to inspire during tough challenges.
Contact Info: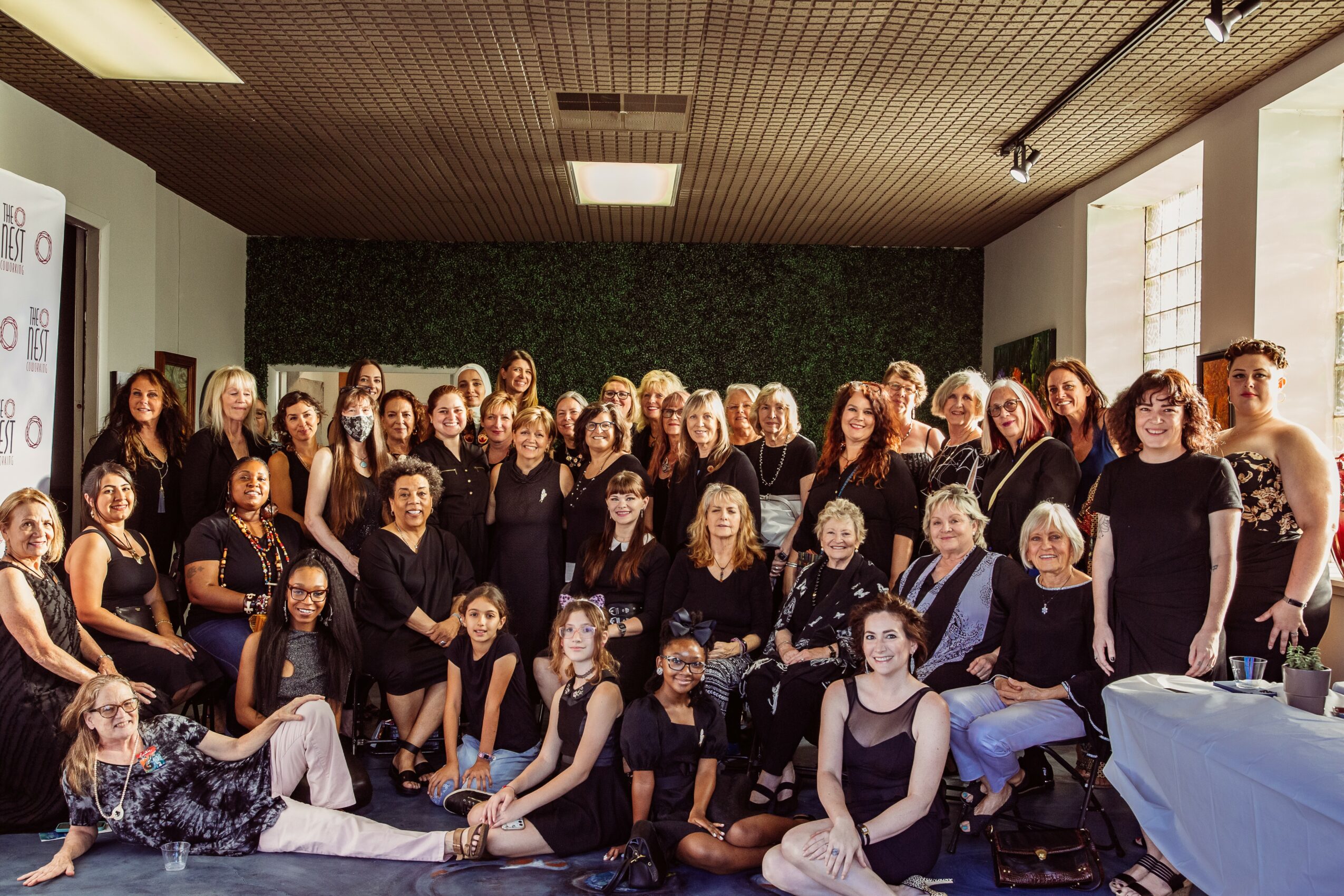 Image Credits
The group photo was taken by Kim Hurt
Suggest a Story:
 VoyageJacksonville is built on recommendations from the community; it's how we uncover hidden gems, so if you or someone you know deserves recognition please let us know 
here.