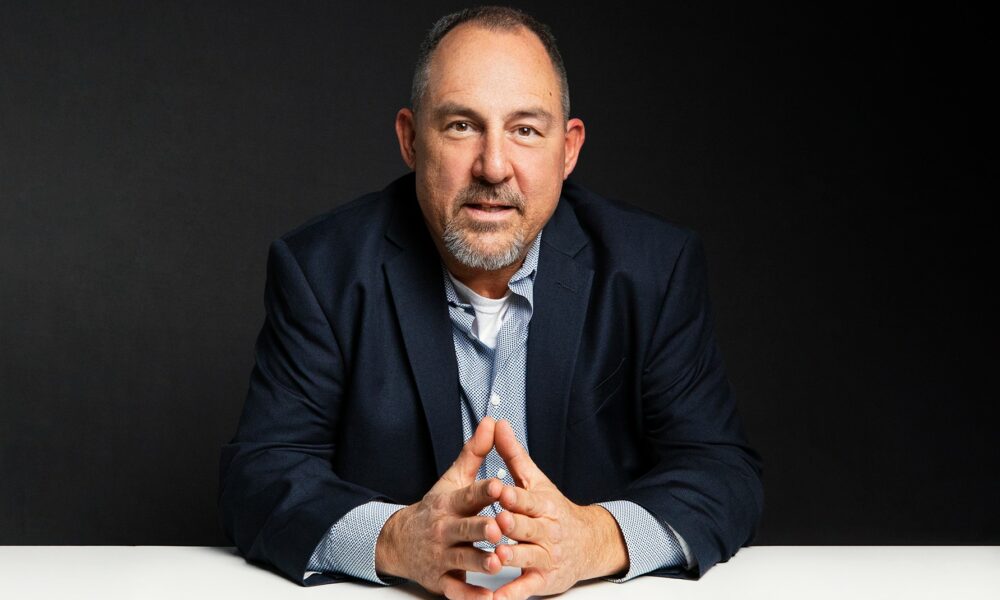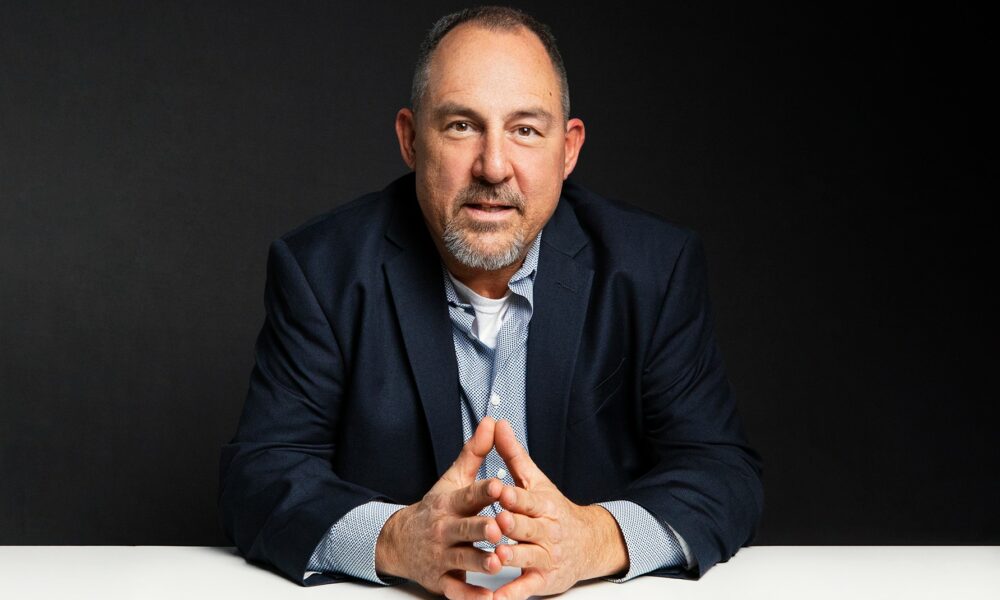 Today we'd like to introduce you to John Daugherty.
Hi John, so excited to have you on the platform. So before we get into questions about your work-life, maybe you can bring our readers up to speed on your story and how you got to where you are today?
After spending 25 years in sales and climbing to the top of Summit of Leaders in 2014 for a national telecommunications provider, after recovering from being run over by a car in 2010, or the multiple Presidents Clubs Awards in various other positions, such as my first in 1998 with the creation of the competitive phone industry, Each of these milestones followed by just as spectacular acts of destruction in both my life, not to mention my two ex-wives, children, and ex-girlfriends, who were no doubt affected by my turbulence. This all led to my addictions to alcohol and other substances which I finally was able to walk away from in 2015. My ever-growing desire to improve my circumstances, even starting my own business, virtualfishcamp.com which really has not produced any profits. the emotional roller coaster that was my life, I finally understood these patterns were all part of a structure that I had all wrong.
After finding my way to sobriety, I again went back to sales becoming a High Ticket Closers Coach to overcome the changes in the world of sales, only to discover this red-headed dude named Chris Duncan showing the recode process to remove limiting beliefs from two women on stage who actually suffered from stage fright. To see the power of that process and be able to relate it to the power I regained over alcohol, and understand now how people, places and things did not need to control my behavior, I knew I had to share this with others to keep it. I now can show people how to live the life they love by finding their true nature and purpose by being the predominant creative force in their lives and living with health and vitality.
We all face challenges, but looking back would you describe it as a relatively smooth road?
My life was filled with challenges that I just had to accept along the way starting with Scarlett Fever at the age of 2 while my dad was away in the Vietnam War which left me with a deaf left ear and challenges in reading comprehension growing up. In 7th grade playing second base, I was hit in the face with a line drive baseball that fractured and broke my front teeth in some very formative years in my teens. After moving here in 1981 and going to Orange Park High School, I got my high school girlfriend pregnant with the first of 2 daughters we would have before I was 21 and while attending both FCCJ and UNF. Although a new college graduate and now a father with 2 girls, and starting my professional career, I still lived like a single guy in college which led to my infidelity and a third daughter and second wife. I managed those relationships as well as the first and my lifestyle of work hard play hard took a toll on everybody.
After destroying my second marriage, I was attending a day-long event called the Rocking Wing Fest in Downtown Jacksonville and in my drunken stupor home, was run over by a car and died on the street on the corner of Ocean and Adams Streets downtown. I was revived, and after a couple of more times trying to pass in the ICU, I spent the next 12 weeks in a coma. Against medical advice returned back to work early to once again win a top award in telecommunications but find myself feeling miserable and really hating myself.
In finding my sobriety in 2015, then moving out on my own, first to start my own fishing charter referral business online that failed, then getting back into telecommunications as a broker, not selling well at all I started training as a high ticket closer.
It was in this training that I was doing that I came across the Magnetic Mind process. Finding the Superconscious Recode Process to bring to others to get rid of the subconscious limitations we all carry, I now can show people how to be it to see it, and find the structure they need through a focus on true end goals, and I have now found a truly fulfilling purpose.
As you know, we're big fans of Virtual Mind Camp. For our readers who might not be as familiar what can you tell them about the brand?
Virtual Mind Camp is the place to create the life you love and become a creator of your true nature and purpose. We show you how to break the habit of problem-solving as a society, your schooling, and even some of your churches have taught you to give your power away to other people, places, and things.
The problem with most of the personal development world and most healers is they focus on the problem, making solving that problem the focus of the solution, therefore that is the focus of your subconscious mind creating a never ending loop of trying to fix yourself. Instead of focusing on what you want to create, you spend all of your time focused on what you need to fix, or do, or have that you think will get you there, never actually creating your desired end result.
You will learn to be the predominant creative force in your life by creating your day with a lens focused on your true end results. Weekly you will meet with your peers and myself as a coach to go over your past week, what you did well to get you toward your weekly goals and what "can you kicked down the street", sharing your growth and knowing where you are at each day. We then go through a recode process where we get into the 5 steps to create your desires by first choosing that true end goal by learning how to align your target with your true end result and move forward with complete clarity. Then we will create structural tension by learning how to pull yourself towards what you desire without internal struggle and with minimal effort. Then you will learn to create new emotional set points based on the person you want to be rather than the person you need to fix. We then unplug and recode or reprogram old habits and beliefs replacing them with new feelings and beliefs stepping into your new reality with a deep understanding of your limits. Finally, you will know your next actions to take in true alignment with your goals and create unparalleled momentum while removing the fear of "getting it wrong". You are not broken, you do not need to fix yourself.
In addition to the weekly group sessions guiding with a certified trainer through the meditation process that will strengthen you for the week, you get a full online university that takes you through the process of understanding the lenses focus process. Included is a full 12-week masterclass if you wish to get certified in this work, 9 fully guided meditations with instructions on how to guide them yourself. Hours of actual meditation sessions take you through limiting beliefs, negative belief flips, emotional anchors, dissolve conflicted personality parts, find total abundance, authentic confidence, and meditate on your inner fire and your true inner self. In addition to this, there is much training and coaching around entrepreneurship, sales, and marketing.
Finding this process was a journey that I actually died 3 times to get here. My purpose in life now is to show people from my experience and this program how to find your true end results or desires.
I am living proof of the power in this program, but not just me, there are now thousands of people who are discovering the transformative power of being a creator, not a problem solver as a society and our upbringing has put us in a never-ending loop trying to fix ourselves. We are not broken.
Can you tell us more about what you were like growing up?
I was born in North Kingstown Rhode Island in a Navy Hospital as my dad was training to go to the Vietnam War as a fuselage gunner in a P2 bomber plane. My brother came along a year later and while dad was at war, I contracted scarlet fever at 2 and lost hearing in my left ear. I would not find this out until later struggling in school. We traveled all over 2 years at a time living in many places including Midway Island where the battle of Midway was fought in WWII. It was a small island at the end of the Hawaiian Islands chain where Jacque Cousteau visited us once to hunt the many sharks and we flew a military cargo plane to Honolulu to see Star Wars when it first came to film. We then moved to Solomon's Island Maryland before ending up in Orange Park, Florida in 1981 where I started high school playing sports, surfing, chasing girls and having fun. I had so much fun I had two daughters before the age of 21 and still managed to attend college and graduate from UNF in 1990. My first wife was instrumental in us making in through those years and after finding my first great job, and building a great new home for all of us I found myself making very poor choices which led to infidelity and my third daughter. From that turmoil, I ended up divorcing my first wife and starting another marriage that would itself fail a few years later creating a pattern of how I treated women and myself for many years after this. All of this was fueled by growing addictions to alcohol and other substances to mask the feelings I did not wish to cope with. I found much success in work and in sales starting in the telecommunications industry with the Telecom Act of 1996 and winning Presidents Clubs with my first and many more telecom and internet companies that were all followed by just as many acts of destruction in my relationships and my life. In 2010 I was walking home from all-day events of concerts and drinking and stepped in front of a car moving at about 35 miles/hour and was dead on the corner of Ocean St. and Adams St. in downtown Jacksonville. I was revived and taken by ambulance to Shand's Hospital where my heart seized two more times I had my first surgery some days later then spent the next twelve weeks in a coma. I left Brooks rehab some months later early and was against medical advice to go back to work, but really to go back to drinking. After all of that, I still won the Summit of Leaders and became a top sales rep only to be a very miserable human being. It would be 2015 before I found AA and found sobriety. That journey, then starting my own business not doing very well, led me to sales training which really led me to find the Magnetic Mind Program and the Superconscious Recode process to become a creator of my life, not trying to solve all of my problems. I am not broken and there is nothing to fix.
Pricing:
$3995 V.I.P. 90 day 1 0n 1 sessions, Weekly Group Recode, Private Telegram Group, Online University
$1995 Weekly Group recode session Online University and Private Telegram group
$99 Weekly for V.I.P. 1 on 1 session and everything included
$49 Weekly for Group and Online University
$199 90-minute recode session to dissolve limiting beliefs
Contact Info: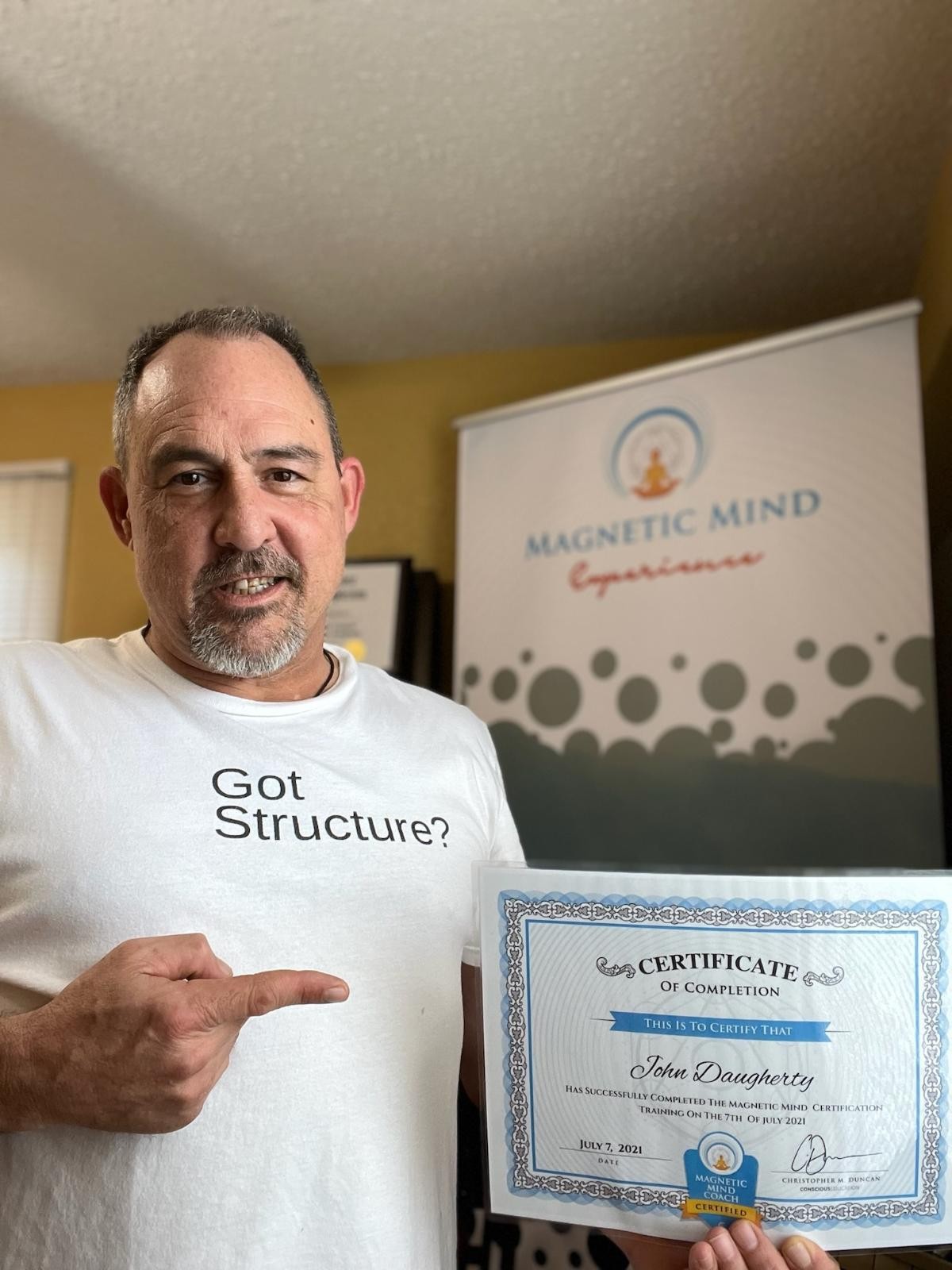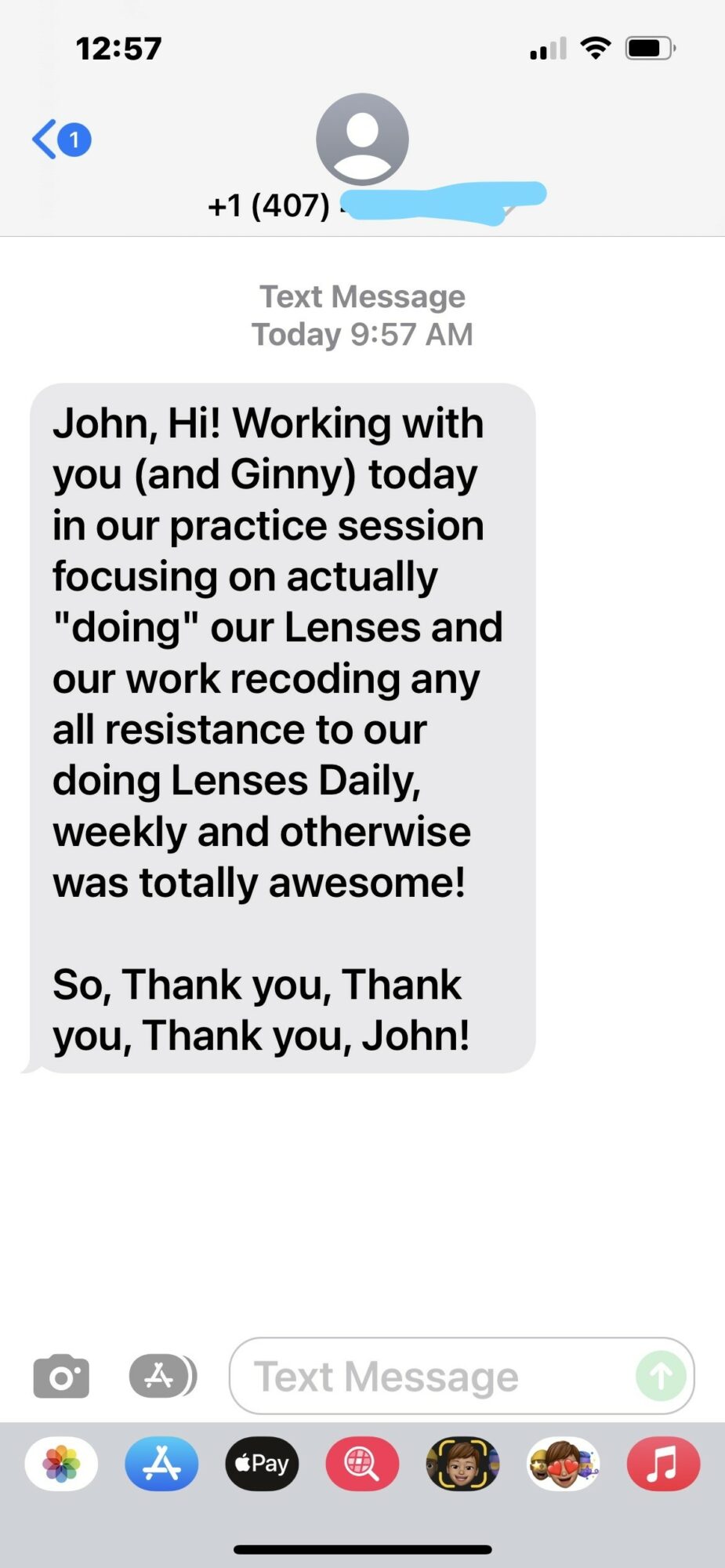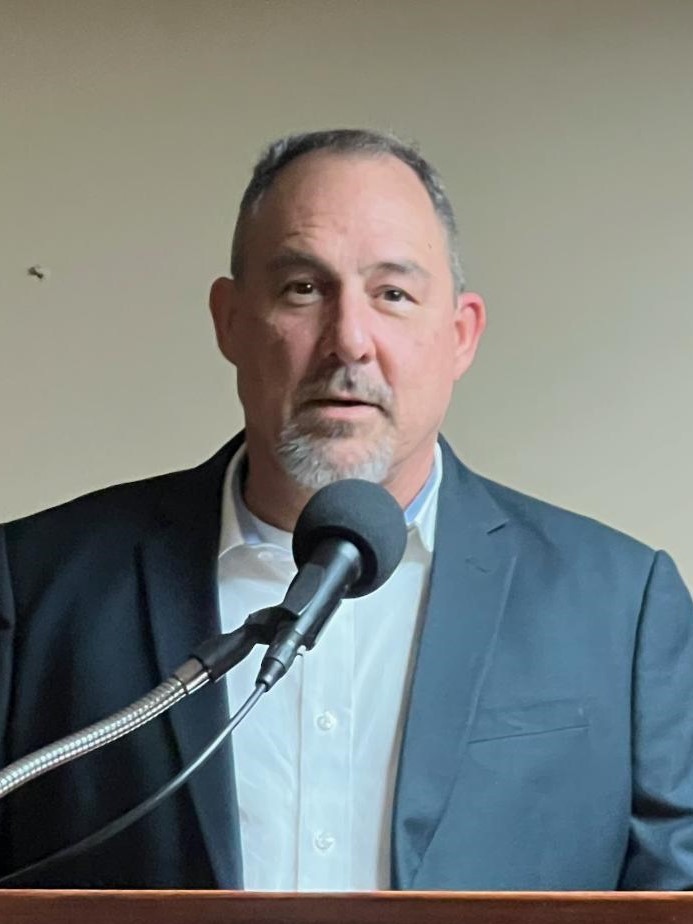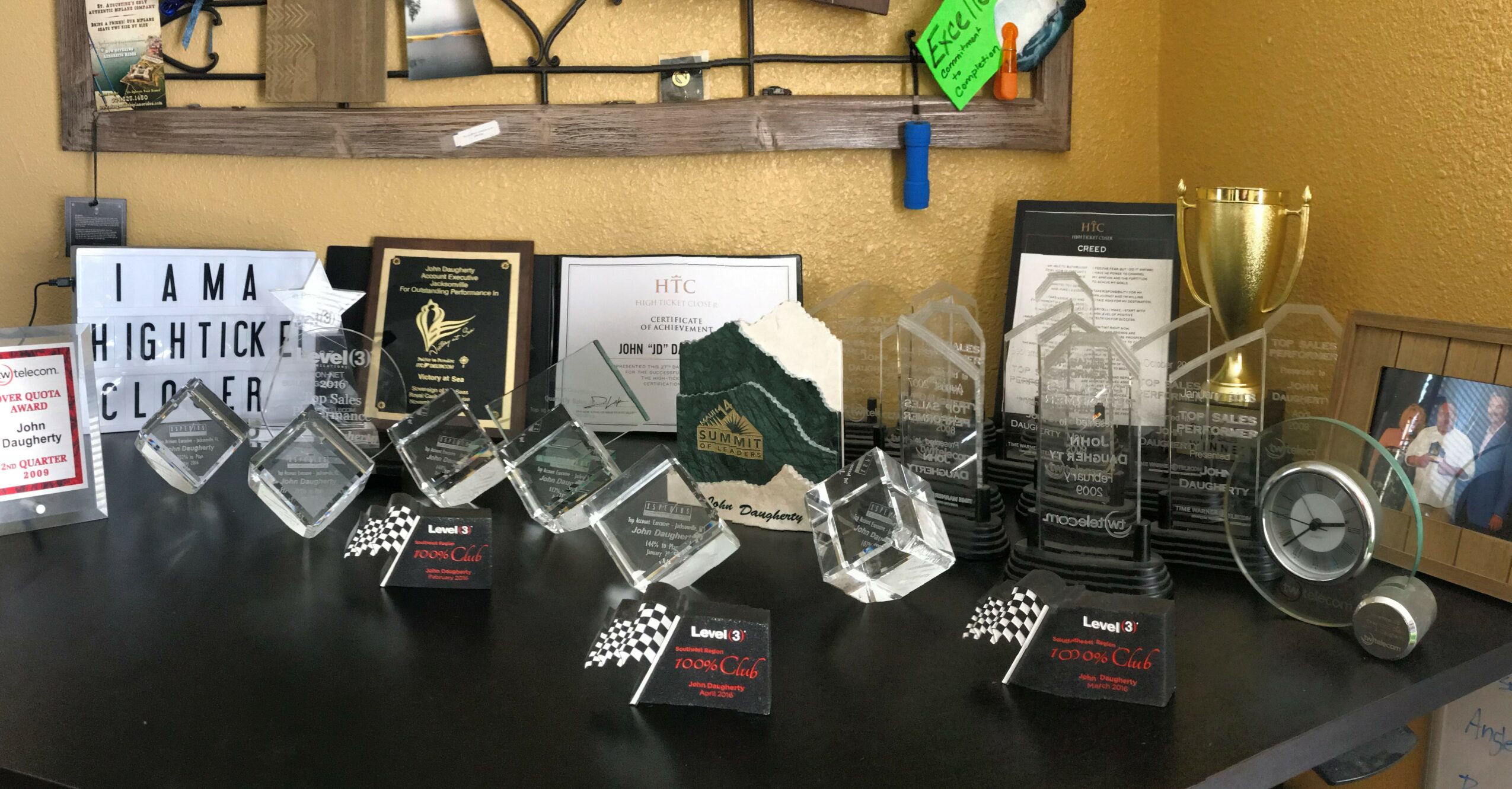 Image Credits
John Daugherty
Suggest a Story:
 VoyageJacksonville is built on recommendations from the community; it's how we uncover hidden gems, so if you or someone you know deserves recognition please let us know 
here.