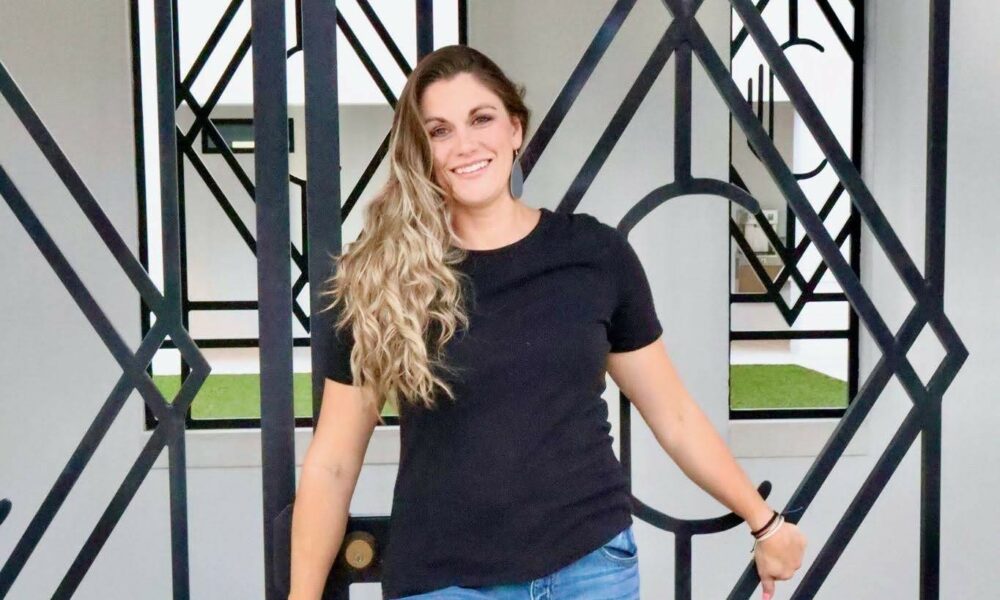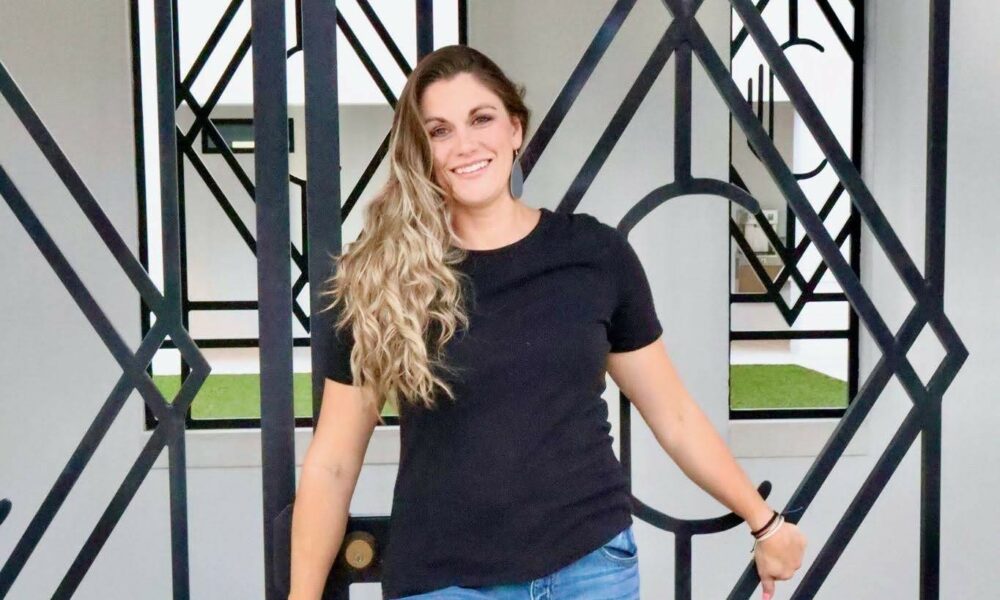 Today we'd like to introduce you to Daphne Grice.
Alright, thank you for sharing your story and insight with our readers. To kick things off, can you tell us how you got started?
I have always done things just a little differently than everyone else. I have always had multiple jobs and multiple networking streams in my life. Whether it was cleaning houses in high school, working for a wedding dress showroom in college, or learning to drive a golf cart as a big part of my first real adult job, I always seemed to step into opportunities that not only helped me in that season but that set me up for even greater opportunities in the future. Even more than the networking chances, I was always looking to learn new skills and hacks. And to try and see if or how I could do things just a little better, faster, or even have a little more fun along the way. I possess a great work ethic, a drive to figure things out, an adventurous streak, and the keen ability to know when to ask for forgiveness and when to ask for permission. I have amazing parents who have always encouraged me to spread my wings if needed. In turn, they always had a safe place to land if that didn't turn out to be the right direction for me. I think all of that, along with steadfast confidence in God, faith in His Purpose for me, and His plan for my life- well, and good hair- shaped me into the lady I am today.
However, I feel that becoming a mother is what pushed me into my calling. After I had my first son, I felt like the world was a big scary place full of unanswered questions, unweathered storms, and uncharted emotions. At this point, I was drowning in advice and unsure what life preserver would save me. So, instead of resenting the journey and losing even more sleep than I already was, I started an online community called the Hot Mom Check In! Within a month, hundreds of moms asked some of the same questions I was asking, and other moms were helping with their experiences, advice, and sources. It was moms trusting other moms. And it was beautiful! Those ladies helped me walk confidently in the ways I mothered and why I was doing it. Soon after that community started, I found a MOPs (Mothers of Preschoolers) group. If you have never heard of MOPs or attended a meeting and are a mom, stop now and find a group close to you. Some of my strongest and longest momma friends came from this community. (And a lady I met in a parking lot, but that is another story for another day!) I was so loved and filled up by the curriculum and the leaders and attendees of this group that I soon stepped into the role of serving; I was fortunate enough to lead this group for two wonderful years. To share my heart with other ladies in the trenches and learn of their struggles, aches, dreams, and goals filled my blessing cup to the top.
I clearly remember standing on the stage and hearing women come up and speak about what MOPs had done for them, and I knew I was right where I was supposed to be. I could see and feel the mantle of motherhood support on my shoulders. It was such a profound and defining moment for me. I fully opened my heart to what I could do for many other mommas.
Since that time, I have aimed to share my true self with the world through social media and in my day-to-day, face-to-face interactions. I am blessed with a husband and children who love and support me in my endeavors to share our real lives with others. They are the people that ground me and inspire me despite all the uncertainty and noise. They go along with all my chore charts and spreadsheets and attempted schedules with a grin- maybe because they know this one will probably change too- but they are such a joy and a driving force for me to wake up daily and move forward in this adventure.
My whole goal, my Purpose, is to live my real life right where I am and live. And not be afraid of who will see or what they will think. Because I know that in the world of filters and face tape, a group of people need to see and hear that it is okay to be you, to feel sad when your kid gets sick, and their care overrides your big goals. Feel happy when you have more chocolate ice cream in the freezer than you thought- and you can eat it for lunch because you are an adult. To work out, or not workout, because it is what is working for you in this season of your life. To see others fully enjoy the journey, the moment- this moment, this season and stop looking ahead to the next step.
Can you talk to us about the challenges and lessons you've learned along the way? Would you say it's been easy or smooth in retrospect?
No way has it been a smooth road. But smooth roads don't make for exciting stories. It creates a person that allows fear to dull their ambitions. It is hard to separate what comes from just a little natural insecurity and what comes from people wanting to help you stumble, but combining the two can be a recipe for disaster. In my life, I have had many people say pretty ridiculous things about me and to me. I now know that those people (I hope they step on a Lego tonight, again) have no idea how they helped me fortify my foundational self. Their sharp words and overall nonsense may have caused me to press pause on my confidence, but they did not break it. Thank heavens! I have often struggled to believe others want to hear what I say. That my words, my Purpose, and my calling have real value. I have allowed doubts to creep in and even take root. But, y'all, time heals all wounds, even the ones that leave scars. It also forces us to keep moving and eventually start again. It is the catalyst that pushes us into uncomfortable but exciting things knowing that we have a limit on how much time we get.
As you know, we're big fans of you and your work. For our readers who might not be as familiar, what can you tell them about what you do?
I can tell you that despite my social media handle (@drpepperdaphne), I am not a doctor of medicine. Or of love. Of being real, and awkward, and real awkward? I am your girl. I am a Daph of all trades, master of a few. A hustler. A manager of multiple careers. A social media encourager. A girl just out here sharing my heart, my mistakes, and my wins so that everyone else can feel a little more comfortable in their skin and a little more confident in their life and choices. I try things and tell the truth about whether they work or are not worth it. I share my struggles as a mother, a follower of Jesus, and someone who believes that drinking a Dr. Pepper every day makes me the best version of myself. I use and educate people on the beauty of natural solutions for their health and their attitude. I collect, photograph, and sell second-hand goods online as a second stream of revenue and a way to reduce the impact of discarded, once loved treasures on our planet. I work at some of the coolest concerts and events Jacksonville offers as a ticket operations lady and online ticketing cell phone error correcting guru. And to share the goodness of all of these things, I am a blogger.
Looking at my life and where I have been versus where I am, I am so proud of myself for staying the course and not letting my true self be watered down and skewed by the people who wanted nothing more than to see me fail. By letting my goals, the truths I know in my gut, be the standard by which I measure my success, I find my wins- even if little- to be genuine and so easy to appreciate. The true joy that I feel knowing I am where I am supposed to be and doing what I am called to do anchors me in the topsy turvy world.
I want to set myself apart from the mainstream idea that you have reached your peak if you are a social media influencer. I do not want to be an influencer. I want to be an encourager, to inspire, activate thoughts and goals that belong to you, and that you were created to accomplish. I want you to see me try something and think, hey, if she can do this, so can I. Or for you to share with someone you know would love it. I do not want you to copy me unless you want to; I want to give you the ideas to create your system. I want to provide you with the confidence to try it. To make meal plans, To start a side hustle, to lose weight, to write, to weep. To do whatever it is that you know you should do but can't seem to do it.

Alright, before we go, can you talk to us a bit about how people can work, collaborate, or support you?

I am always looking for new products to try, new businesses to support, and new tools for my arsenal of life hacks. I love product testing. And food testing. I am always down to give an honest and unbiased review of products, services, and even your outfit.
Contact Info: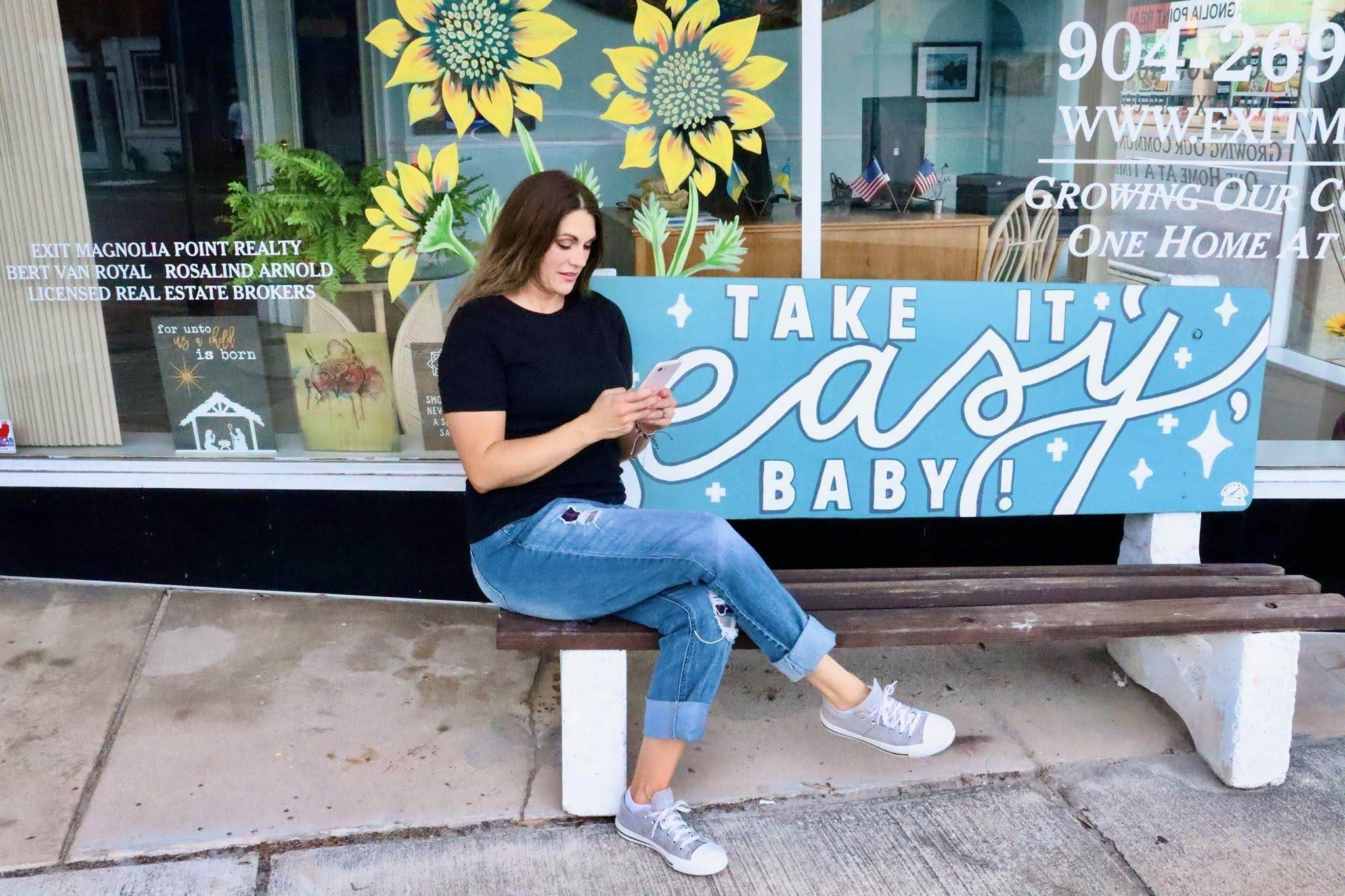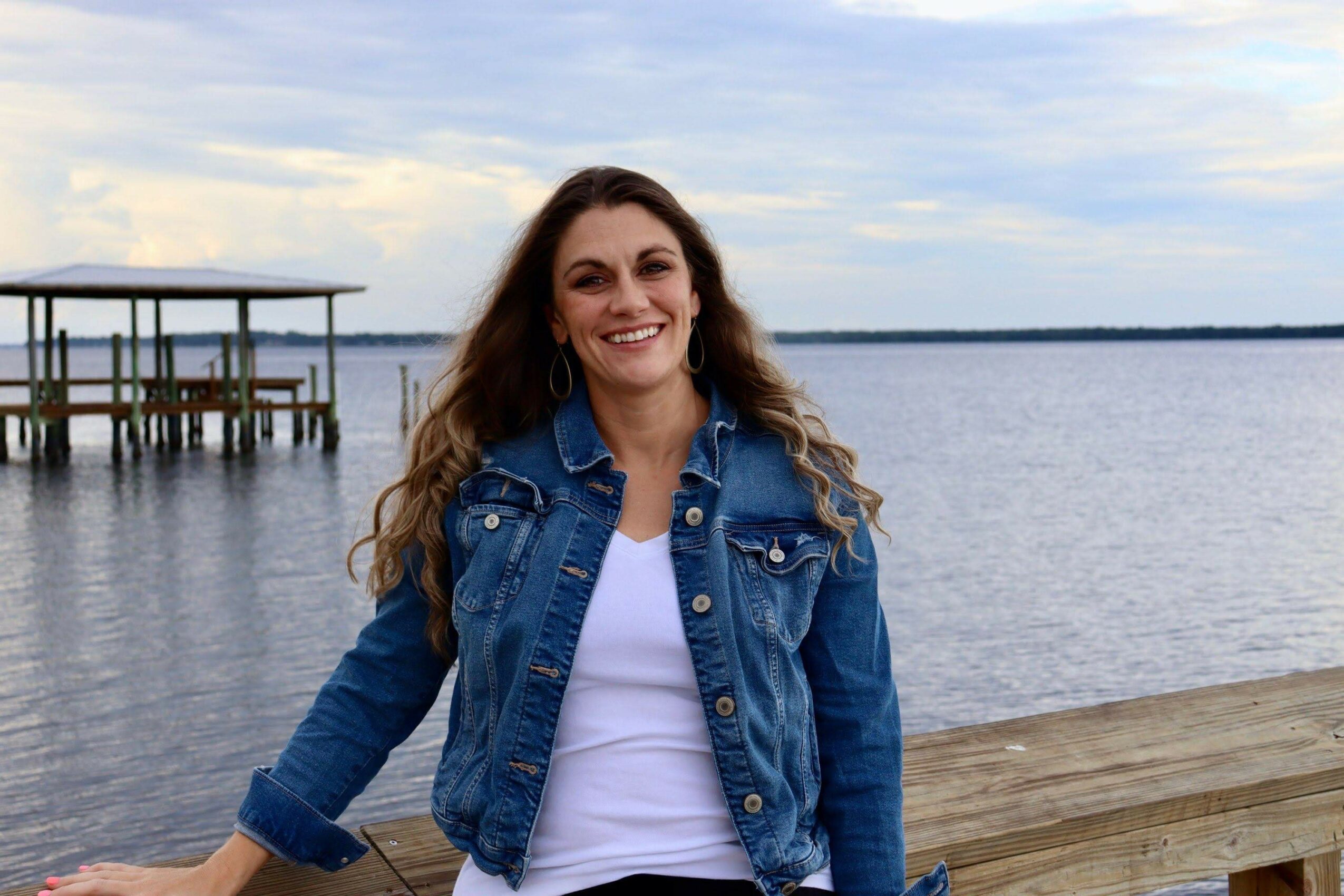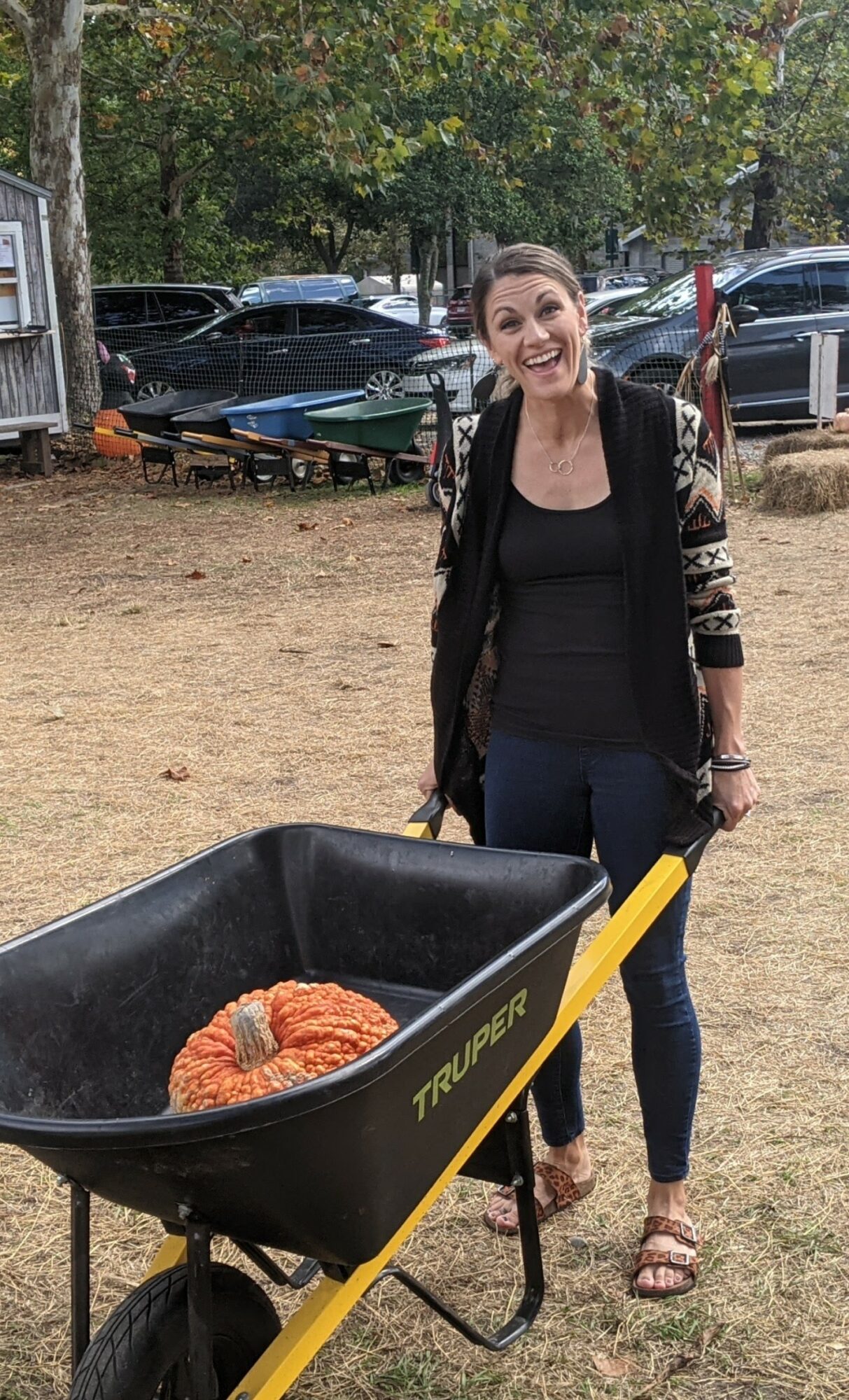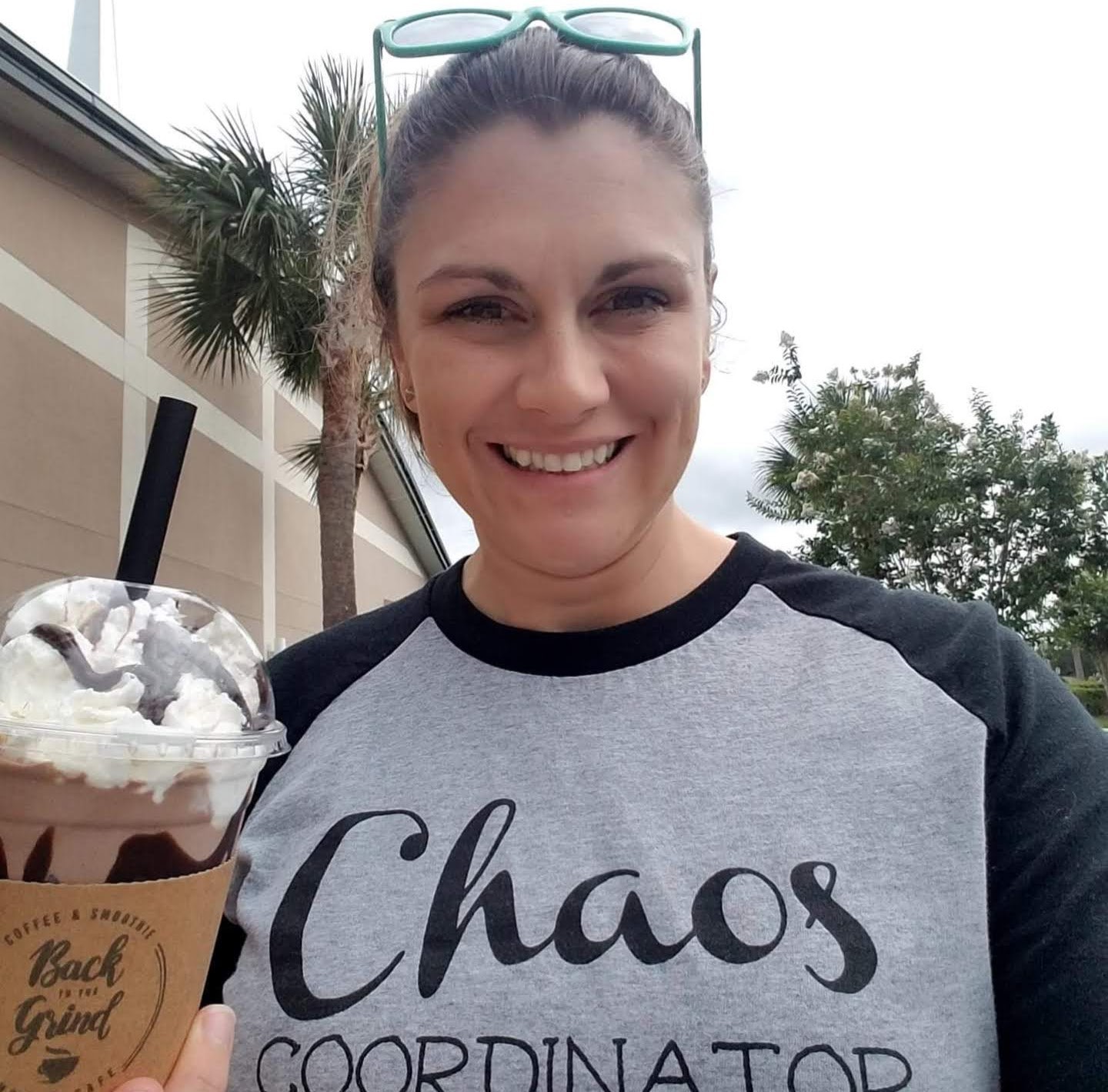 Image Credits
Brittany Hill at B Hill Photography
Suggest a Story:
 VoyageJacksonville is built on recommendations from the community; it's how we uncover hidden gems, so if you or someone you know deserves recognition please let us know 
here.